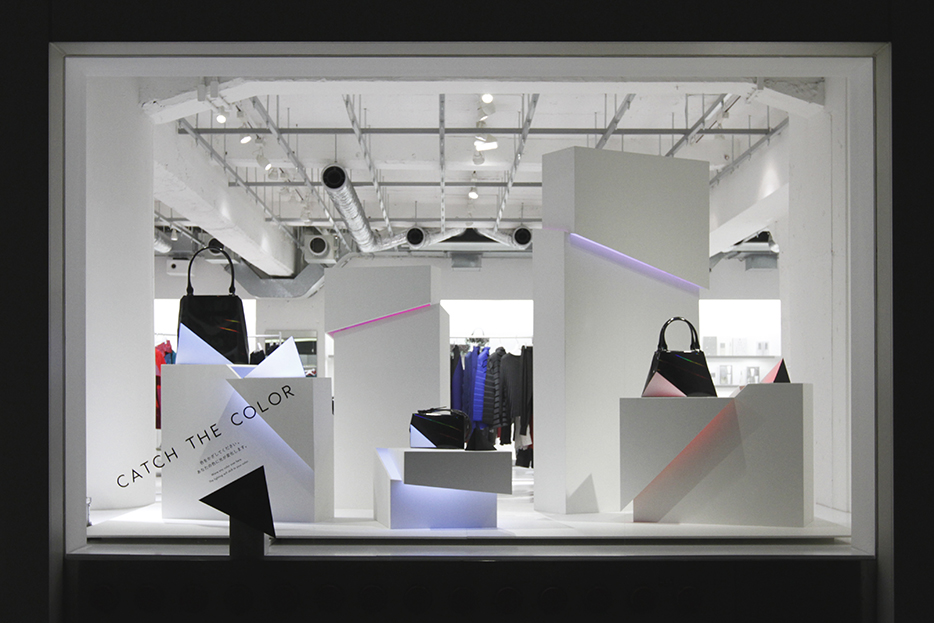 ISSEY MIYAKE "CATCH THE COLOR"
WOW magazine 111 - Dec. 6th, 2016
"ISSEY MIYAKE" has begun a 2016 holiday season called "CATCH THE COLOR." WOW handled all visual communication, direction, and installation production for this project.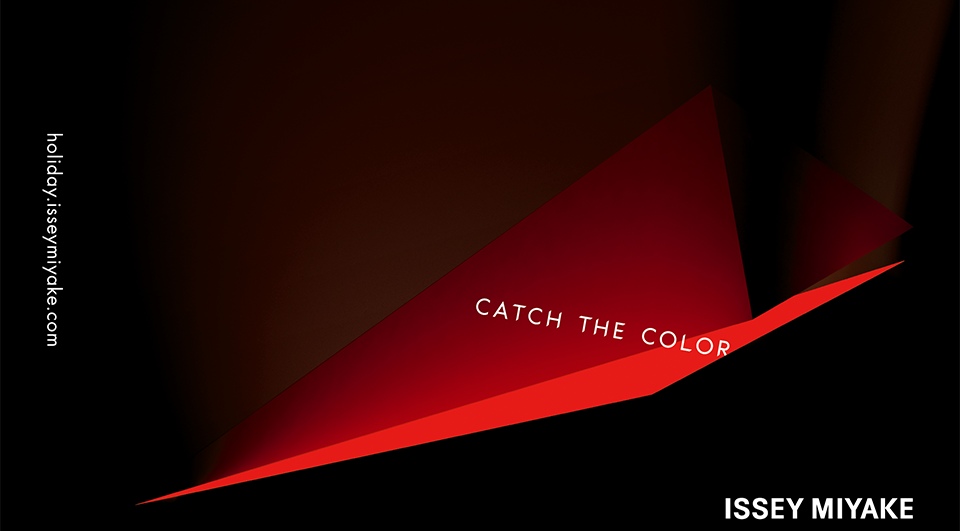 "CATCH THE COLOR" represents a desire to share an emotional response to the beautiful hues encountered in the everyday world by chance. Inspired by newly formed rainbows just after the rain or a sunset dyed crimson, ISSEY MIYAKE designed these feelings into bags that emit beautiful rainbow light when struck by the sun. They were launched as a limited edition series for the holiday season.

This time around WOW was tasked with the visualization of "fleeting encounters with the colors the natural world creates through beautiful light" and its multimedia applications including, videos, images, web, print, and shoppers, etc. The challenge was to create the fleeting instant of when light is born, and being able to replicate this emotion through varied forms of media. This moment of when the colors of light are first formed became our key visual in the form of a light ray simulation, working across all media formats.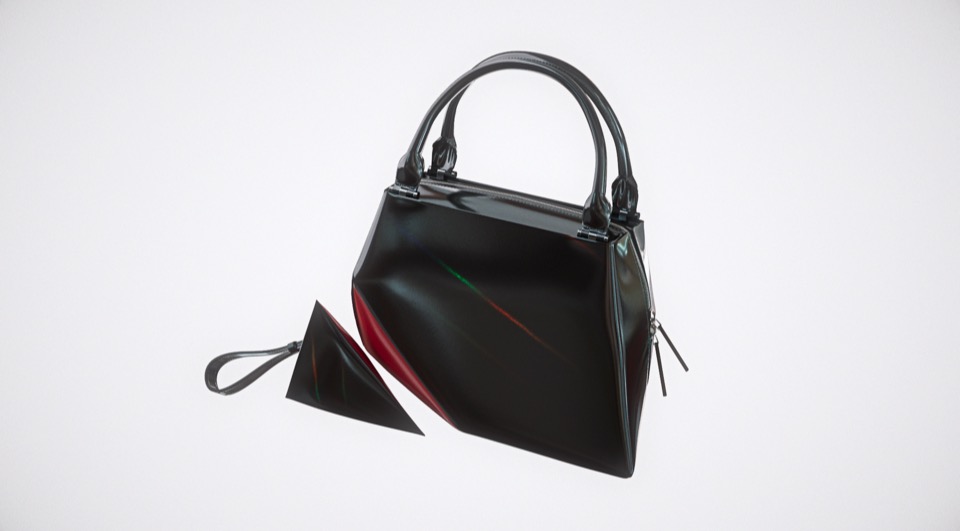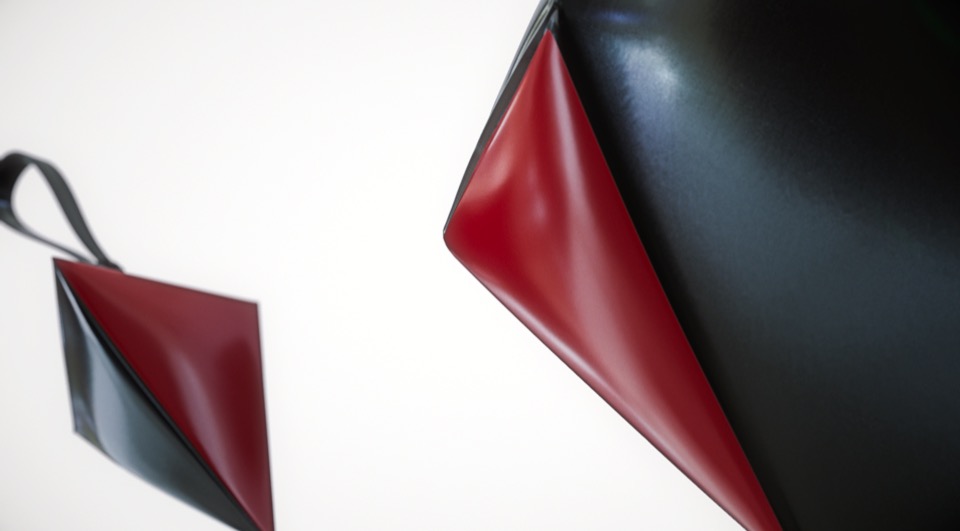 During this promotion, the 14 shops selling these bags in Asia, Europe, and the USA will implement a special installation that beautifully moves the colors of light. Among those, ELTTOB TEP in Ginza has also prepared a device that allows people to interactively enjoy the installation. A sensor in the window will respond to the movement of color with special colors of light and sound.

We have also launched a special site where visuals and sound are produced by waving a smartphone at the sun or moon. Users can get different colors only found in a certain time and place, and share their impressions with people all over the world. On the PC version of the site, users can enjoy unique color collections that people around the world will "CATCH."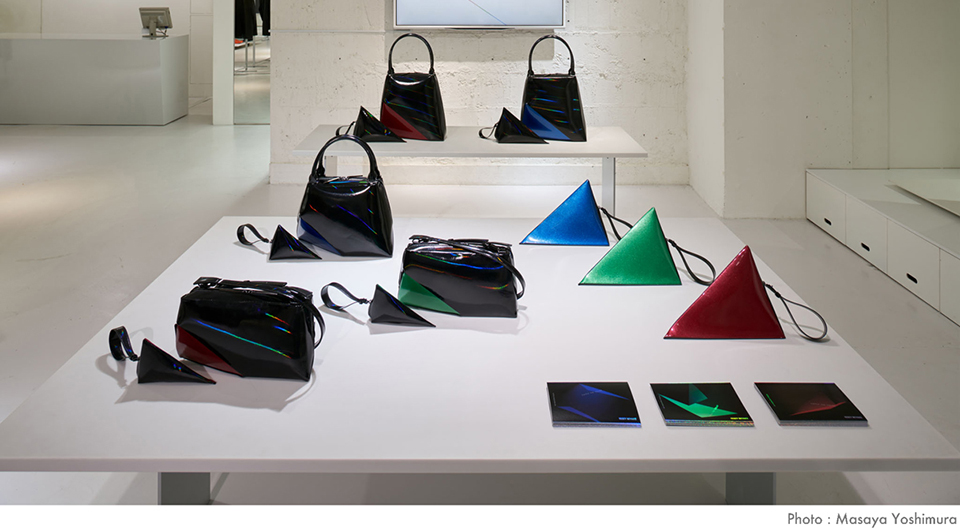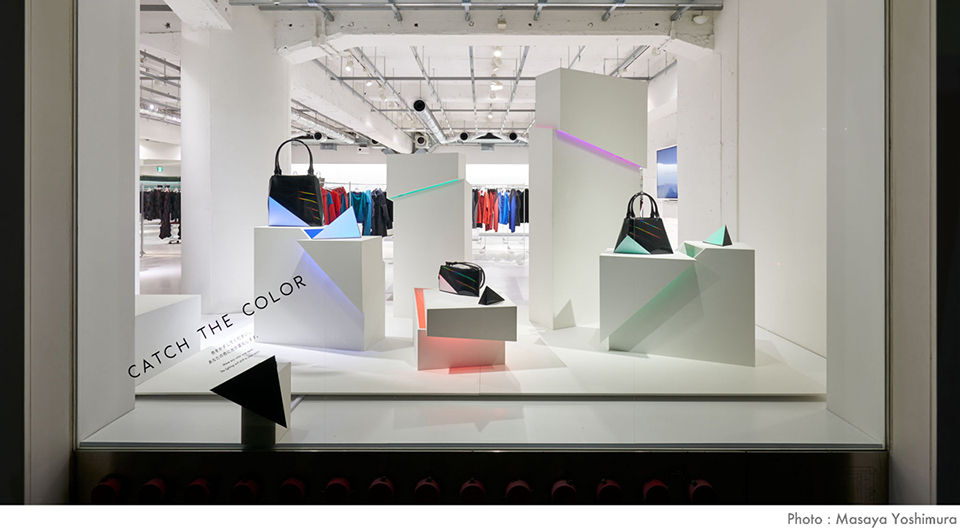 The ISSEY MIYAKE "CATCH THE COLOR" holiday promotion will run from to December 25. Please be sure to enjoy this special winter experience.

ISSEY MIYAKE "CATCH THE COLOR"
Date:November 17 (Thu) - December 25 (Sun)

Stores with the Installation
ELTTOB TEP ISSEY MIYAKE / GINZA
4-4-5 Ginza, Chuo-ku, Tokyo
Tel.03-3566-5225
Opening Hours:11:00〜20:00
*Installed in 14 stores in Asia, Europe, USA, etc. Please see the special site for details.
Staff Credit
Client:ISSEY MIYAKE INC.
Total Direction / Window Display:TORAFU ARCHITECTS
Art Direction / Interactive Design:WOW inc.
Device:MATHRAX
Web Direction:minsak
Web Design : TWOTONE
Graphic Design:Mina Tabei
Sound:Masato Hatanaka