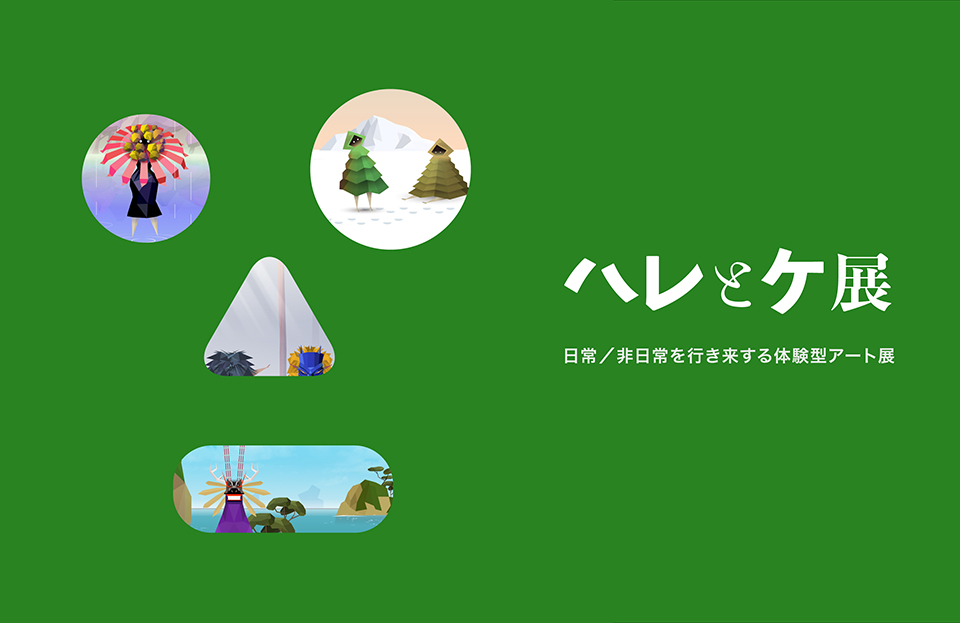 Hare to Ke Exhibit
WOW magazine 114 - Mar. 1st, 2017
WOW 20th Anniversary Project "Hare to Ke," an art exhibit spanning the ordinary and the extraordinary
The "Hare to Ke Exhibit" will be held at Sendai Mediatheque from March 18 (Sat) to March 22 (Wed), 2017 as part of the 20th anniversary "WOW20 Project."
In Tohoku, festivals and traditional events from long ago have to this day continued unbroken. Still today the custom of Akita, "Namahage," where "divine servants" show themselves and wrap the entire community in an extraordinary air of euphoria. From days of old, people have gone between this extraordinary type of "Hare" day and the ordinary "Ke" days of their daily lives to create and foster a unique culture.
We modern people, on the other hand, can experience the extraordinary in a number of ways thanks to advances in technology. We can participate in events and concerts in far away places and share our sensations with each other. We can depart from our ordinary lives and dive into an extraordinary world of excitement and wild enthusiasm, the world of "Hare." We live in a time, much like the traditional world of "Hare" and "Ke" of Japanese culture, in which both the ordinary and the extraordinary are ever-present.
The "Hare to Ke Exhibit" is an exhibit displaying cutting-edge visual expression by visual design studio WOW, which was founded in Sendai. The exhibit will include the release of a new work, "BAKERU," which expresses the culture of Tohoku through a variety of different technologies, along with a number of hands-on works which will explore the boundary between the ordinary and the extraordinary. We hope that you will come and experience this new world of "Hare" and "Ke" here in Tohoku, a land of tradition.
*1 "Hare to Ke": "Hare to Ke" is a worldview espoused by the Japanese native folkloristics scholar, Kunio Yanagita. He believed that the cycle of the extraordinary ("Hare") of festivals and ceremonies, as shown in "haregi" (clothes for special occasions) and "hare no butai" (a gala occasion), and the ordinary ("Ke") atmosphere of everyday life formed the basis for Japanese culture.
▶
Official website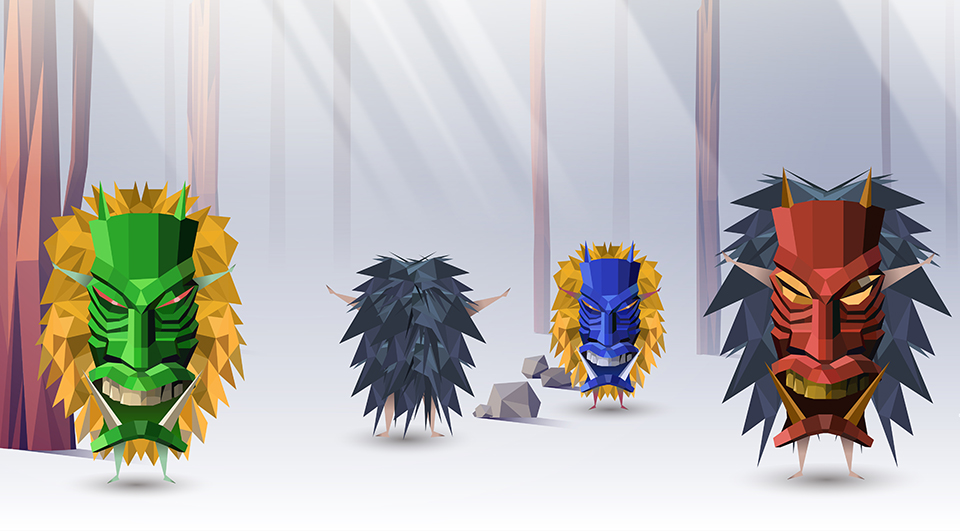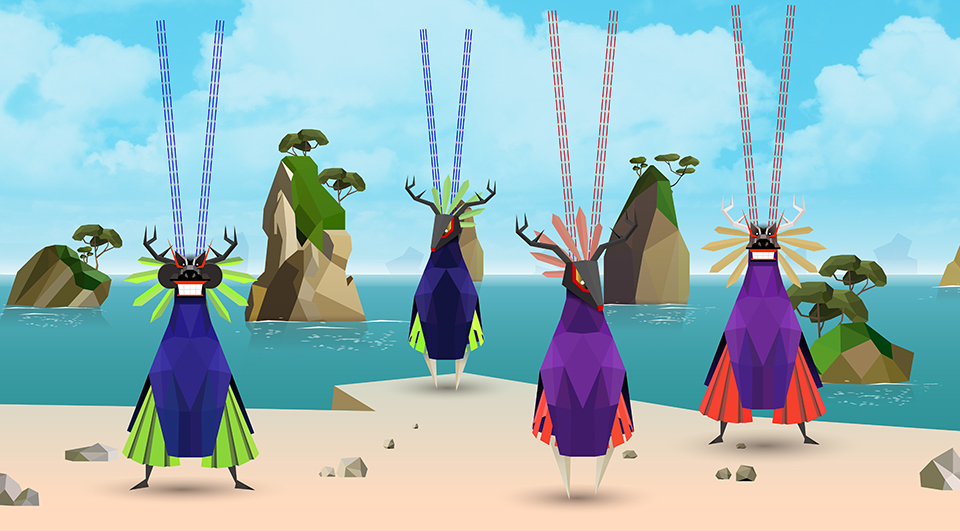 Installation of the New Work "BAKERU"
One of the most unique aspects of Tohoku culture is the appearance of "divine servants" in various parts of the region at a certain time each year. The people of the region don special masks and outfits to transform into these "divine servants," who bring about abundant harvests and sound health, such as the traditional "Shishiodori" of the Sanriku region or "Kasedori," who wear straw raincoats and sprinkle water on the young.

This work provides an interactive imagery experience for this mysterious act of transforming (= "bakeru") into something other than human. The four traditional events, "Namahage," "Shishiodori," "Kasedori," and "Saotome," have been used as motifs and visualized with a new interpretation by WOW. By putting on a mask in front of the screen, the participant's silhouette will change into the form represented by that mask and an animation will be displayed portraying the blessings brought about by that event.
This event's experiment allows participants to experience the mysterious power of transforming (= "bakeru") into something other than human and very different from themselves. The work provides a chance for us all to reconsider the traditional culture of Tohoku in a completely new way and ask ourselves what we feel and what we hope to hand down to future generations.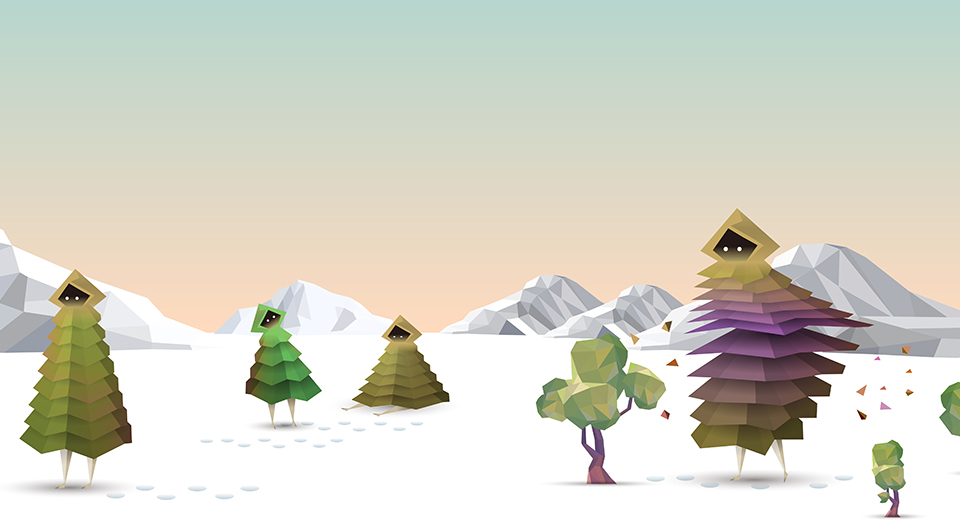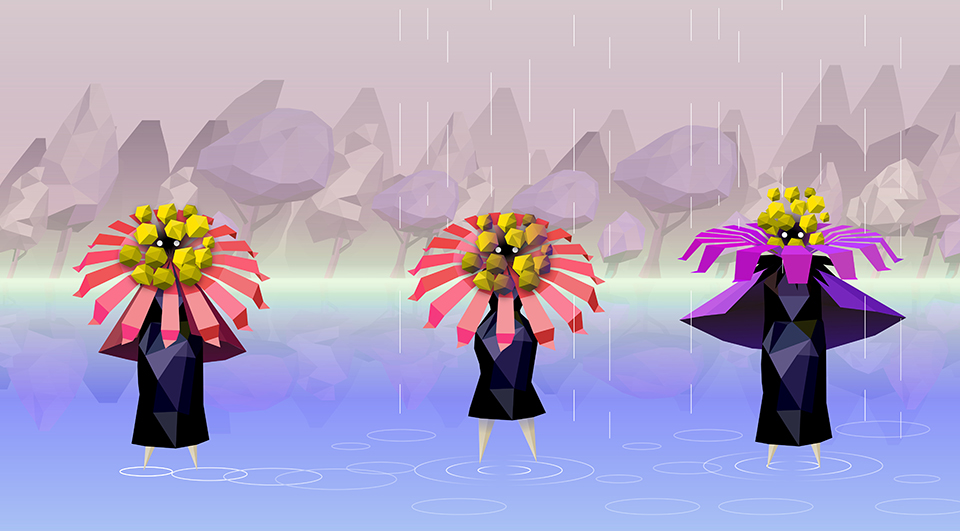 Hands-On Installations "Light Rain" and "Factory and Fantasy"
Two works which have been on display in a number of galleries both domestic and abroad, "Light Rain" and "Factory and Fantasy," will also be on display here. "Light Rain," with rain and water as its theme, and "Factory and Fantasy," taking inspiration from the silhouettes of factories and amusement parks, are hands-on installations which go perfectly with this exhibit's theme of "Hare to Ke" by allowing the participant to enjoy the threshold between reality and fantasy.
Hare to Ke Exhibit
Date:March 18(Sat) - March 22(Wed), 2017
Time:10:00 - 19:00(10:00 - 17:00 on March 22)
Venue:Sendai mediatheque 6th floor gallery4200
Address:2-1 kasuga-machi, aoba-ku, sendai-shi, miyagi-ken
Admission:General 800yen(Including university/college/vocational students) / Elementary and Junior High School and High School Student 500yen / free for child aged 5 or younger
Exhibits:"BAKERU" "Light Rain" "Factory and Fantasy"
▶
Official website