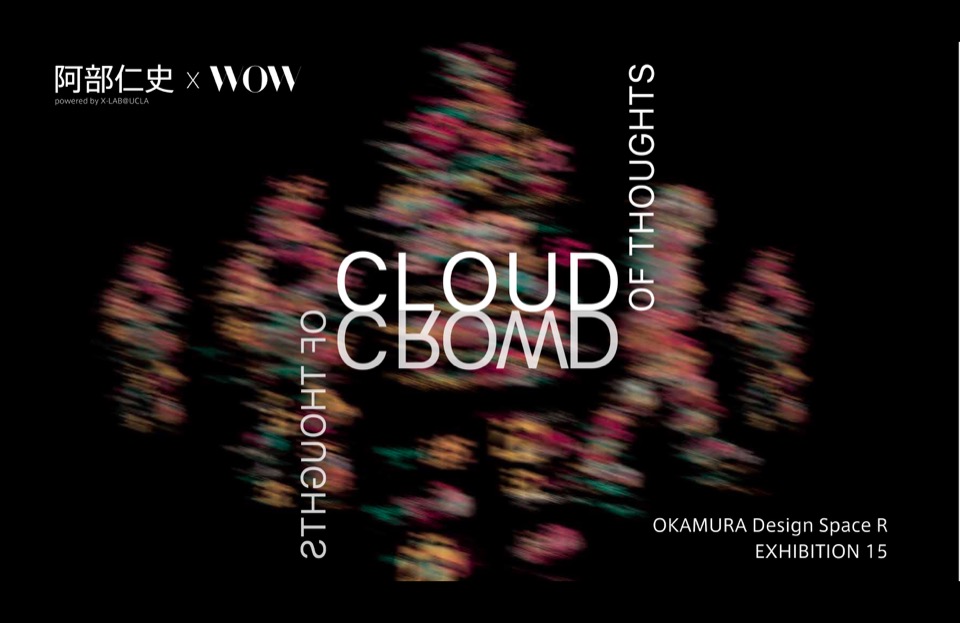 Cloud of Thoughts
WOW magazine 123 - Jul. 24th, 2017
WOW opens to the public a room concept exhibition, called "Okamura Design Space R (ODS-R)". The exhibition is sponsored by the celebrated Okamura Corporation, best known for their furniture and industrial equipment production, and is a collaboration with Hitoshi Abe (architect / AHA founder / UCLA professor). With a basic concept of "cooperation between an architect and creators from areas other than architecture," ODS-R is a yearly design exhibition with the goal of developing new spaces and scenes that are made possible for the first time by a collaboration between an architect and another creator. This design exhibition, titled "Cloud of Thoughts," will be taking place from July 26th to August 10th.
This exhibition uses different modes of communication, such as "issues for the future of architecture," "summer school," and "display," as a medium to bring into existence an intersecting hub where the thoughts of a variety of people across different places and times are exceeded. Because this is a space in which the boundaries between the physical environment and the information environment are ambiguous, attendees can encounter "a meditation on the connection between architecture and technology" displayed across different times and places, making it possible for those attending to participate in the discussion.

The exhibition space is composed of mirror walls where those attending can enter text in response to planned questions; at the same time that these thoughts are visualized as human avatars, live recordings of past attendees are shown. Those attending will face themselves as reflected in the mirrors, while meeting the various thought avatars of past attendees, experiencing a dynamic rendering of a mixture of different people and opinions that surpasses time and place.

WOW has developed a visual program that will be displayed in this exhibition space in which text is an avatar. In addition, we have overseen a dynamic group production in which avatars, the past, and present humans coexist.
Cloud of Thoughts
Date:July 26 (We) - August 10 (Thu)
Time:10:00 am - 6:00pm(Saturday: 10:00am - 5:00pm)
Close: Every Sunday and August 5 (Sat)
Admission:Free
Venue:4-1 Kioichou, Chiyoda-ku, Tokyo
   Garden Court 3F, The New Otani
   Okamura Garden Court Show Room
TEL:03-5276-2001
Production: AHA +WOW inc.
▶
website
Symposium "Crowd of Thoughts: Between Architect and Technology"
Date:July 28 (Fri) 6:30pm - 8:30pm(50 seats)
MC:Masato Kawamukai
Panel Member:Hitoshi Abe + WOW
Contact:Okamura Corporation
Tel:0120-81-9060
Venue:Garden Court 3F, The New Otani
   Okamura Garden Court Show Room
▶
web Form