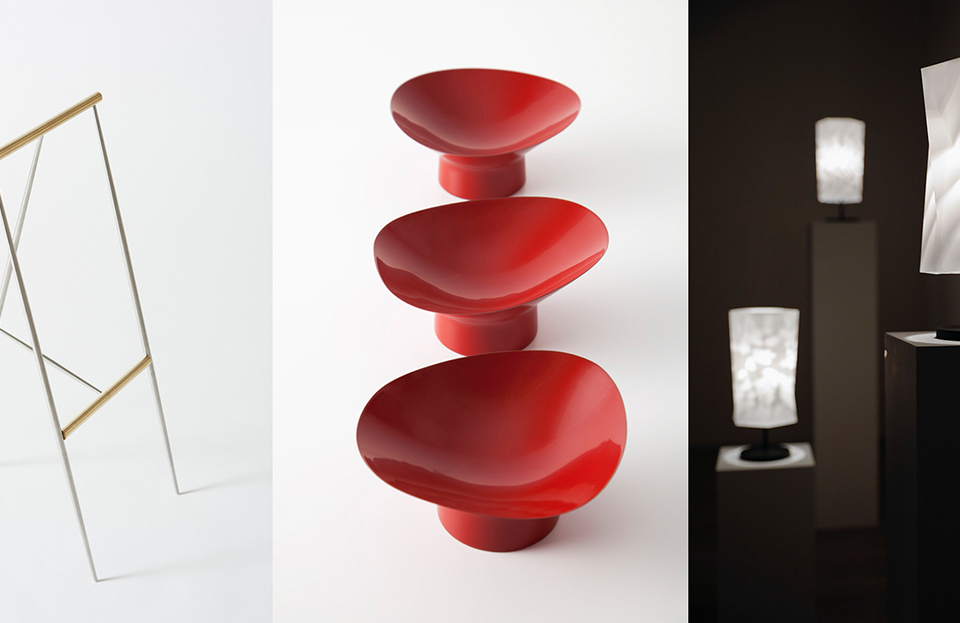 WOW Showcase -The Necessity of Daily Un-necessities- at Gallery Enzo in Kanazawa
WOW magazine 126 - Sep. 20th, 2017
The WOW Showcase - The Necessity of Life's Unnecessaries -, held over approximately 2 and a half months from April 2017 at GYRE in Omotesando, will be opening from Saturday 23rd September at Gallery Enzo in Kanazawa.

The product label "BLUEVOX!", started in 2015, is a project in which WOW has taken techniques regarding the form, texture and lighting of 3D data cultivated through visual design to create real products. With our theme of "Daily Un-necessities", we collaborated with several of Japan's top artisans who have a legacy of quality craftsmanship and combined their skills with our own unique explorations. This exhibition will display the ultra thin lacquer ware "SHIZUKU", produced by combining new techniques in artisanal lacquer crafts and the latest 3D printer technology; the timeless "AXIS" stool, perfected by reducing everything to the utmost, from process to form, with current technology; and "LUX" lighting, designed not as the tool called a light, but as the behavior of light itself, flowing faintly into shadowy spaces.
Enzo Shop KANAZAWA
Officially licensed store and attached gallery for Leica Camera Japan. Also a concept shop dealing in vintage Rolexes and antique Leicas. From the beginning, dealers from inside and outside Japan with vintage expertise have built up their special items and exhibits from clients and collectors. Last October they moved to Tatemachi Street in Kanazawa, and greeted their 11th year in business. Their non stereotypical store design and exhibition contents have drawn much attention.
WOW Showcase -The Necessity of Daily Un-necessities-
Date:September 23 (Sat) - October 31 (Tue)
Time:12:00〜20:00(Close on Wed)
Venue:Gallery Enzo
Address:108 2nd Floor, Katamachi, Kanazawa-citiy, Ishikawa
Tel:076-208-7005
Admission:Free
▶
BLUEVOX!
▶
Gallery ENZO