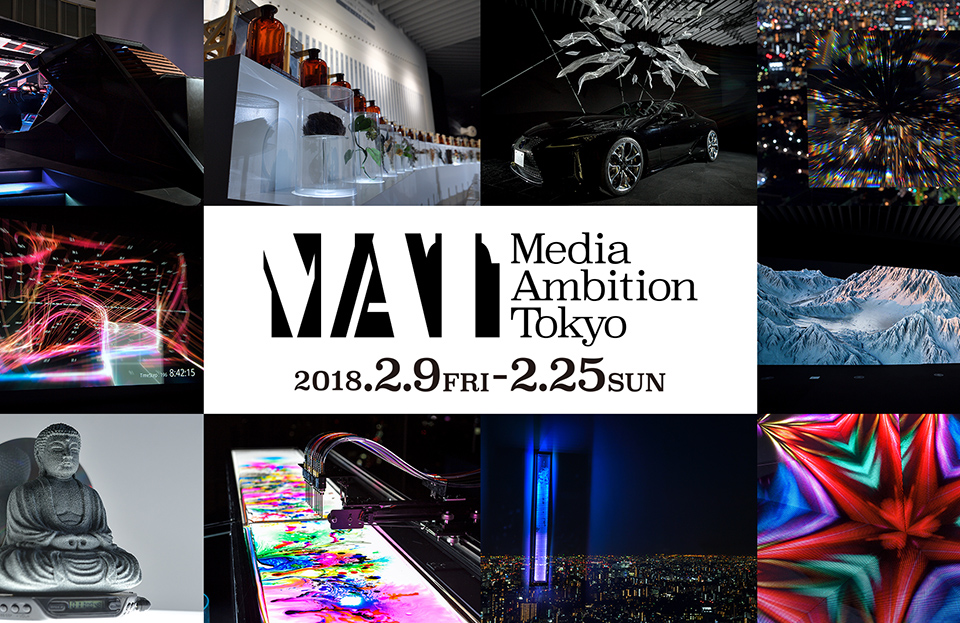 Media Ambition Tokyo 2018|SEE SAW
WOW magazine 131 - Feb. 5th, 2018
WOW × Pokémon "Reflective Echo" at MEDIA AMBITION TOKYO 2018
"MEDIA AMBITION TOKYO 2018" is a festival of art and technology that unites new ideas and the technology of the future, and will be held from February 9th (Fri) to February 25th (Sun).
This work is based off of a work presented by Yoshiokubo, Pokémon, and WOW for '
Pokémon loves Fashion at PITTI UOMO
', which was a part of "PITTI IMMAGINE UOMO", a men's fashion trade fair that was held in Florence, Italy, in June 2017. Last time we brought the character to combine with the world of fashion, but with this work we're seeking to combine with the art world, changing the space by extracting elements of the characters and then reinterpreting and reconstructing them with this visualization and installation art.
WOW × Pokémon "Reflective Echo"
This work repeatedly reflects a kaleidoscopic animation by projecting an image onto the base of a mirror coated pyramid. The image, spreading out as though to infinity, welcomes visitors by creating a space that blends truth and falsehood, appearing at times like a flower and at others like a geometric figure.
MEDIA AMBITION TOKYO
Media Ambition Tokyo 2018("MAT") will be its' 6th year in running. It is a real-life showcase of top-notch technological culture that takes an experimental approach o urban implementation. Super-edgy artwork, video, music, performances, and talk shows will be hosted in center of Tokyo such as Roppongi, Harajyuku, Daikanyama, Ginza, Iidabashi, Suidobashi, Odaiba and Marunouchi.
Thanks to various participants from Japan to oversees and co-sponsored of this program, MAT is continuously expanding and growing as the organization which presents diverse urban technology art programs. The urban system of transportation, communication and information have been changed and will be changing toward and beyond 2020.
Tokyo will show the world that potential of technology in creating the city's future. And, MAT aims to present the technology art festival which substantiating of innovative movement based on experimental validations.
Date:February 9 (Fri) - February 25 (Sun), 2018
Time:10:00 - 22:00
Venue:ROPPONGI HILLS, Mori Tower 52F, TOKYO CITY VIEW
Admission:Free (Note that the admission to Tokyo City View is charged.)
▶
MEDIA AMBITION TOKYO 2018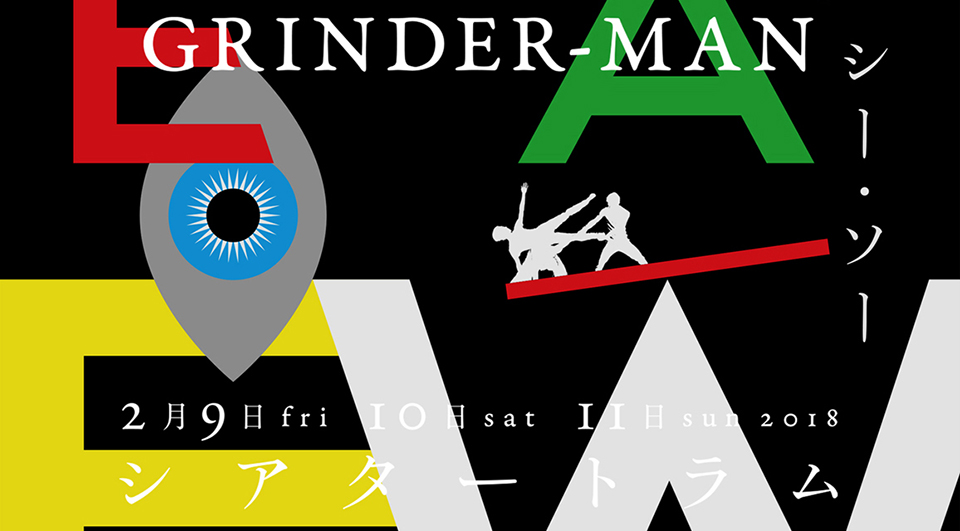 Performance Art Group, GRINDER-MAN's new performance "SEE SAW"
The new production,"SEE SAW", from performance group GRINDER-MAN will be playing at Theatre Tram located in Setagaya Ward in Tokyo for three days from the 9th to the 11th of February 2018.

The feature of this work will be the division of space into two partitions through the installation of a wall in the center of the theater. There will be two teams of male and female dancers that will be positioned on opposite sides of the wall, and they will simultaneously engage in contemporary dance in a single performance. The audience has the option to start viewing from either side of this dance number-what's in front of you (=SEE), or what's on the other side (=SAW). Through this, what GRINDER-MAN seeks for is the contrivance of a plot that would direct the consciousness towards the perspective and sensation of others.
WOW will be in charge of the video projection on the wall.

The audience will be actively drawn into this performance, and be delighted by a level of sensory perception that cannot be felt outside of a live performance. Please enjoy this experience at Theatre Tram.
SEE SAW
Date:February 9 (Fri) - February 11 (Sun), 2018
Venue:Theater Tram
Address:4-1-1 Taishido, Setagaya-ku, Tokyo
Director:Hitoshi Taguchi(GRINDER-MAN)
Director / Choreographer:Makiko Izu(GRINDER-MAN)
Cast:Shou Ikushima / Yuuka Koyama / Katsutoshi Setoda / Rina Mizumura / Shunpei Mitsuhashi / Mai Yokoyama
Music:Masato Hatanaka
Video:WOW
▶
For more detail