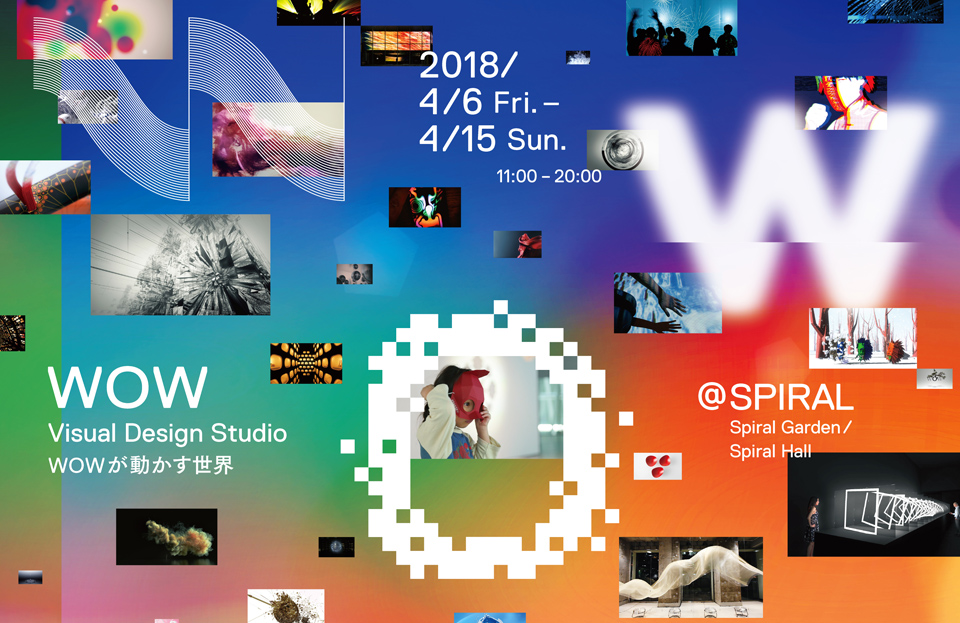 WOW Visual Design Studio ー WOW animates the world
WOW magazine 132 - Mar. 7th, 2018
A large-scale exhibition "WOW Visual Design Studio ー WOW animates the world" will be shown in the Spiral's 1st and 3rd floors, as well as the Esplanade (M2F). We celebrated our 20th anniversary last year and this exhibition will be a retrospective of the past, present, and future of WOW. We hope you can join us for this exciting spectacle as we open the door to a new era.
Theme of the exhibition : WOW's Umwelten
Since our establishment in 1997, we have been active in various fields, starting with computer-generated imagery and later branching out into user interface and user experience design, installation art, consumer products, and construction. While this expansion may appear chaotic, all of our work is connected by the concepts of visual design and the tangible and intangible visual objects which are the focus of all visual design.

The computer-generation technology that supports visual design is animation. This word originates from the Latin "anima", meaning "life" or "soul." In other words, animation imbues immobile objects (non-living things) with motion, thereby breathing life into them. For this reason, many of WOW's works have focused on the theme of life.

WOW's works use a virtual environment on a screen, a gallery, or even an urban landscape as the stage for an astonishing displays that blend the boundaries between the natural and the digital, reality and artificial, the tangible and the intangible. Umwelten created by the movement of visual objects and the minds of those who view them. In these mysterious worlds, water and wind, fire and dance, and man and machine merge together, everything moving about and buzzing with life.

This exhibition is a retrospective examination of WOW's past, present, and future, as well as a look toward what lies ahead. Will the visual power that WOW has set in motion open up the path to a new era, breaking the boundaries between thought and history, between technology and society. Feel the living breath of this motion for yourself.

Note: Umwelten: this is a term from biology that refers to the subjective worlds that are produced by the different perceptions of each species of animal.
Exhibited Contents
A retrospective exhibition spanning the entire visual design range of WOW. Works include a video archive of WOW's work, "wind form_03" installation of floating cloth, contemporary Japanese swords from "Hokkesaburo", home of the Takahashi family and designed by global designer Marc Newson. Also, research exhibits of WOW's birthplace Tohoku culture, and original products and a new version (debut) of the monumental work "motion texture" part of WOW's video installation presentation. Experience WOW's presentations collectively.

NEW WORK:

RENDER
Filling the large spiral hall, "RENDER" is a new art piece and first public viewing. This work is inspired from nature and embodies the interaction of penetrating light represented on 20 transparent organic EL displays arranged as layers.

motion texture 02
A memorial work using WOW's imagery installation expressions, newly updated visual works. On display at the Esplanade (M2F).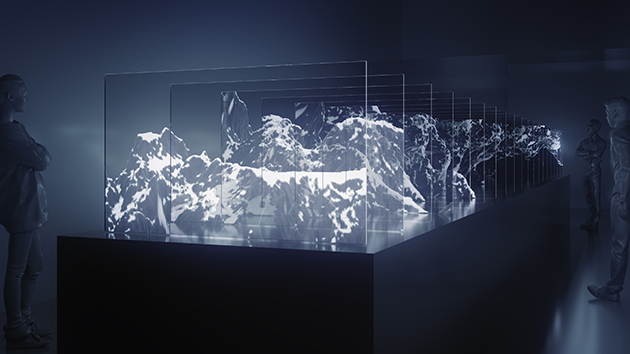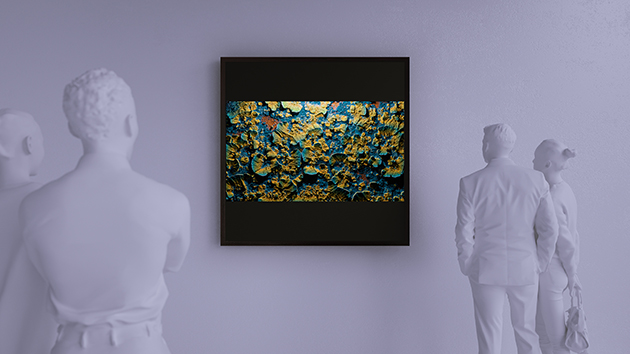 wind form 03
The simple yet beautiful animations of interweaving cloth and wind, an artwork replicating the phenomenal happenings in nature. An updated version of the one that was previously displayed locally and overseas, on display at the large atrium at in the Spiral Garden (1F)

BAKERU
"BAKERU" (Tokyo debut), in which viewers wear a mask and can "transform" into the fantastic creatures of Tohoku where WOW was founded.
aikuchi
World renown designer, Marc Newson, bringing new value Japanese swords with an amalgamation of tradition and innovation, "aikuchi", on display. On sale for 35,000,000 yen per set.

BLUEVOX!
Using the concept of "Daily Unnecessities", a project concentrating attention to detail and techniques, form and texture acquired from 3D data gleaned from visual design, lighting and more, into an actual item. The new product "LUX" is also on display at this exhibition.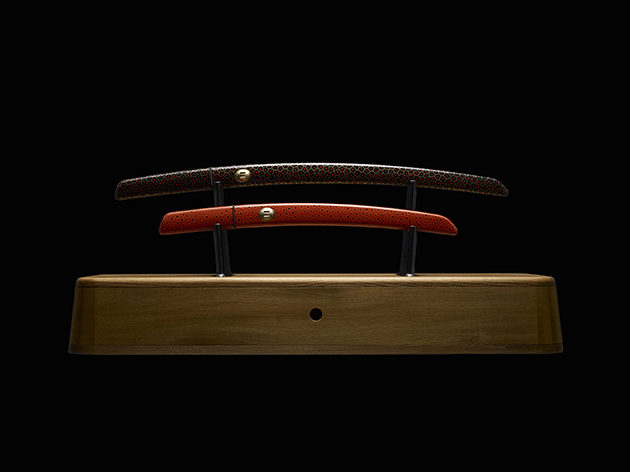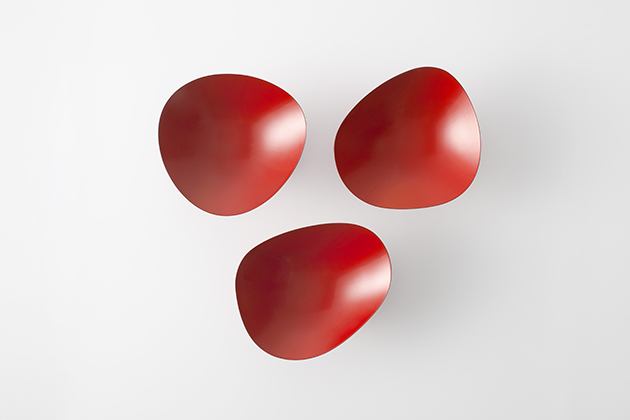 WOW Visual Design ー WOW animates the world
Date:April 6 (Fri) - April 15 (Sun), 2018
Time:11:00 - 20:00 Last admission is at 19:30
Venue:Spiral Garden (1F), Spiral Hall (3F), Esplanade (M2F)
Address:5-6-23 Minami-Aoyama, Minato-ku, Tokyo
Admission:Spiral Garden (1F) and Esplanade (M2F) are free entrance. Only Spiral Hall (3F) is a charge area. General:800 yen / Elementary, junior high, and high school students:500yen / Pair discount:1000yen / Preschool children:Free
Each ticket comes with a mask for experiencing the exhibited works. Pair discount is a special value entrance ticket for two regular visitors or one regular visitor and one student. The pair discount comes with one mask. If you need two masks, please purchase a normal ticket. Reentry is permitted during the event period if you have a mask.
Organizer:WOW
Venue Cooperation:Wacoal Art Center
▶
WOW Visual Design ー WOW animates the world