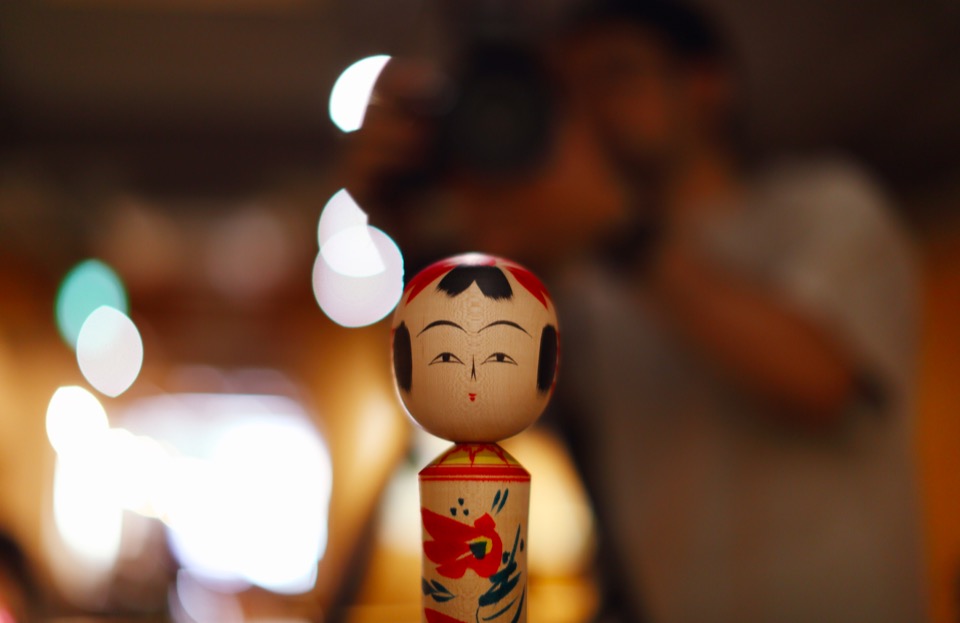 70 kokeshi dolls have been brought together for the Michinooku Art Festival Yamagata Biennale!
WOW magazine 140 - Aug. 29th, 2018
The "Michinooku Art Festival Yamagata Biennale" will be held in Yamagata City from Saturday, September 1, 2018. WOW will exhibit "YADORU," the kokeshi doll projection mapping which was held at the "POPPO Exhibition" of Manabia Terrace in Higashine City, Yamagata Prefecture in December 2017, and "ROKURO," with which you can create original wood crafts using a touch screen.

With "YADORU," the previous work has been expanded greatly, and 70 kokeshi dolls are on display (3 times more than previously). The faces of approximately 130 citizens from Yamagata who participated in the photo session "People who will become kokeshi dolls, gather together," which took place on July 21st and 22nd, will be projected onto the kokeshi dolls. Utilizing the latest CG technology, kokeshi dolls are converted into an interactive digital toy, while dynamically expressing the wishes and prayers contained in these faithful toys.

About the Exhibition
In the creation of the work, we learned about tradition through fieldwork which included tours of the workshop on the theme of traditional toys handed down from long ago in Tohoku. There, experimental works created by adding their own expressive techniques and interpretation are exhibited. These works are based on the theme of the world view of traditional toys, and at the same time they are also an exploration of new ways of playing for ourselves. We hope that by coming into contact with the world of traditional toys from a slightly different angle than usual through the exhibition, it will provide a chance for you to rediscover the depth of culture that is handed down by the region.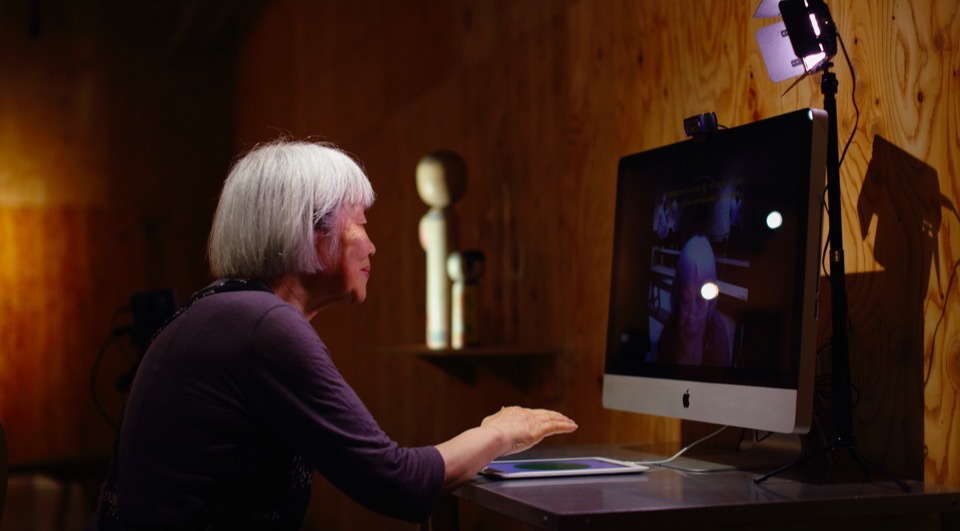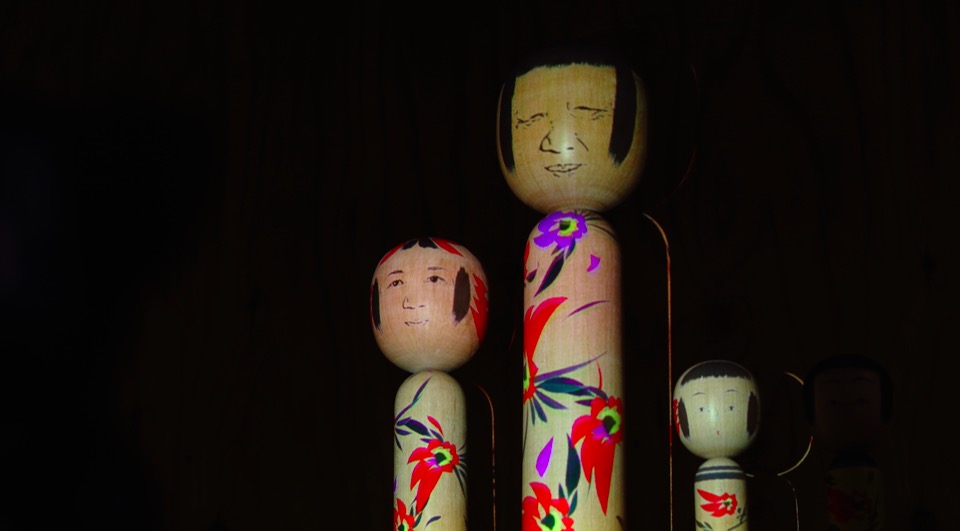 What is Yamagata Biennale?
It is a contemporary art festival held every two years in Yamagata City by the Tohoku University of Art and Design. In the autumn of 2018, which will be the third time the festival is held, Bunshokan, which is an important Japanese cultural property, will be used as the main venue, and for 13 weekend days between September 1st and September 24th, a variety of programs will be held. The theme for 2018 is "Like the mountains." Works will be exhibited which represent contemporary Yamagata (like the mountains), with deep empathy and sharp insights into life in Tohoku and regional culture. Through the process of this art festival, we also aim to create lots of creative ideas and collaborations (like the mountains) which shine light on the past and future of Yamagata. Under artistic director Ryoji Arai, known as a world-famous picture book writer from the countryside, we will narrate the old and the new "Michi no (o)ku" together with guest artists and the local people in a colorful way.
▶
Yamagata Biennale official website
WOW|Hare to Ke
Period:Saturday, September 1 to Monday September 24, 2018
* Only open on Fridays, Saturdays, Sundays, and holidays for the duration of the festival
Time:9:00〜16:30
Venue:5-8 Gallery, Bunshokan 2F
Address:3-4-51 Hatagomachi, Yamagata-shi, Yamagata Prefecture
Cooperation:Manabia Terrace, Shuichi Umeki, Naomi Umeki
▶
Yamagata Biennale 2018 WOW|Hare to Ke
Related events
Daijiro Ohara + Shinya Kamuro + Takahiro Chiba + WOW | Crosstalk "Reading the Origins"
Date:Sunday, September 2, 2018
Time:13:00~15:30 (Admission Free / Applications not required)
Venue:Each exhibition room in Bunshokan (Assembly: Bunshokan front garden)
Speakers:Daijiro Ohara, Shinya Kamuro (Torafu Architects), Takahiro Chiba (Ishinomaki Laboratory), Kaoru Kudo (WOW)
▶
Event Page