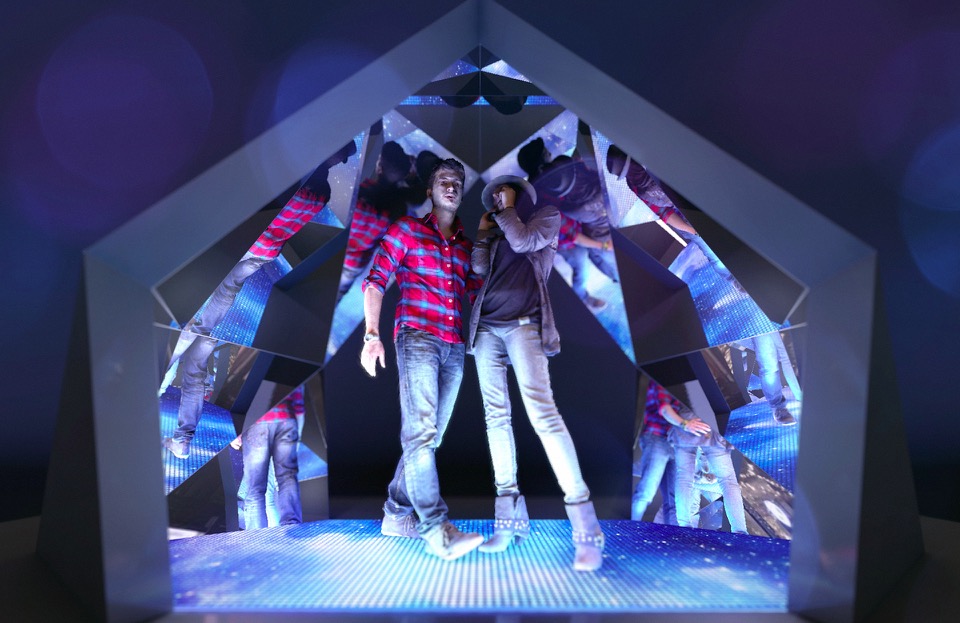 Tokyo Michiterasu 2018 "Gateway of Light"
WOW magazine 143 - Dec. 17th, 2018
As the countdown to 2020 begins, and on the cusp of the transition from the Heisei Era to a fresh era, "Gateway of Light" has been created as a "doorway to a new generation" in the Marunouchi area of Tokyo (the entrance to Japan). WOW has designed and produced "Reflection of Light," displayed in the Marunouchi area.

Reflection of Light
Light, illuminating the people, the streets, and our future. WOW has used mirrors to create a fantastical space. At "The Reflective Wall," the streets and people illuminated by the lights are reflected in a wall of geometrically arranged mirrors. At "The Reflective Gate," abstract imagery forms from the light on mirrors assembled to form a gateway. Upon entering inside you are enveloped within a wondrous world. With the various lights and your figure reflecting in the mirrors over and over again, you will encounter an extraordinary way of viewing things. This has been created with the hope that the experience will prove to be valuable to you in the future.

Reflection of Light exhibition location
Reflective Wall
Location: Marunouchi area
Date: Dec. 14th (Fri) – Dec. 28th (Fri)
Time: 5:00 p.m. – 9:00 p.m. (planned)

Reflective Gate
Location: Marunouchi area
Date: Dec. 14th (Fri) – Dec. 28th (Fri)
Time: 5:00 p.m. – 9:00 p.m. (planned)

Event summary
Tokyo Michi Terrace 2018 Gateway of Light
Event Date: Dec. 24th (Mon), 2018 – Dec. 28th (Fri) (planned)
* Some events are planned to begin from Dec. 14th (Fri).

©Tokyo Michiterasu2018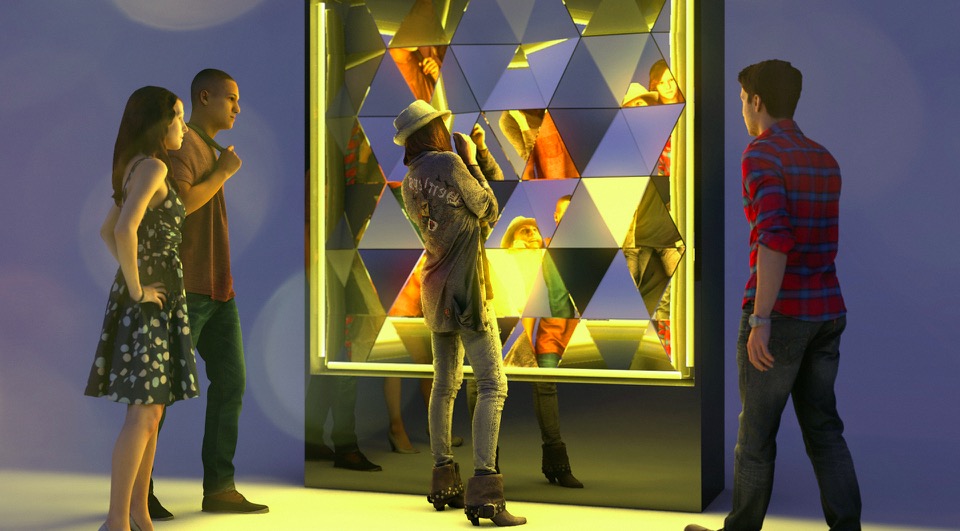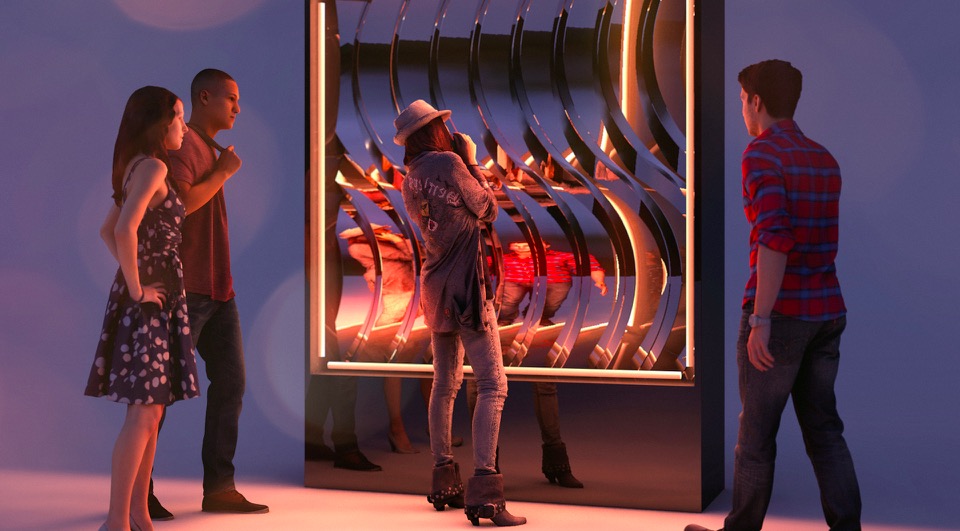 Launch of Lyric Speaker Canvas
Lyric Speaker, the next-generation speakers in which the lyrics float up like art, is seeing the launch of its new line: Lyric Speaker Canvas. WOW took charge of the art direction for the floating lyrics on the front board.
Along with big changes to the design of the original's speaker cabinet, the design of the visuals and motion of the lyrics has also undergone large alterations. The motion design of the original heavily emphasized a weightlessness to the lyrics, as if they were floating in the air. However, this time with Canvas, from the moment it starts up to each individual motion, the entire design has been focused on providing an experience that gives the feeling that the words and imagery are emerging from a single solid board. As a result, while it inherits the DNA of the original speakers its motion design offers a new musical experience for users, made possible because of its beautiful speaker cabinet.
Lyric Speaker Canvas is a next-generation speaker that displays lyrics in time to the music. When playing your favorite songs through a mobile device, the lyrics will float up on the front board, with beautiful sound projecting from the back board. Working from the concept of "Decorating interiors with lyrics to enjoy," our desire has been to see this integrated into even more peoples' lives to enable them to enjoy lyrics in this way. Being spurred on or coming to a realization because of the words of an artist that you just happened to catch with your eyes or ears. Lyric Speaker Canvas provides such inspiration in your everyday life.
Lyric Speaker Canvas