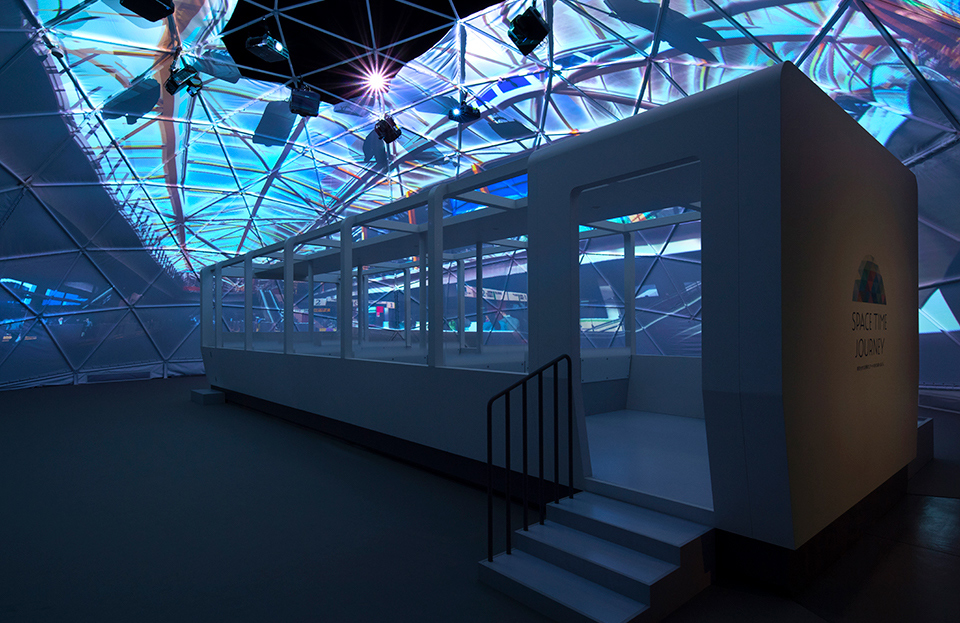 "SPACE TIME JOURNEY -The Journey of Art Through Space and Time-" Exhibition at the Takanawa Gateway Fest
WOW magazine 166 - Jul. 20th, 2020
The latest digital art museum has been established at the Takanawa Gateway Fest with the theme of "a train journey through art that transcends space and time." Highways have crossed through the Shinagawa/Takanawa area since long ago, making it a gateway for people and goods to move in and out of Tokyo, and Japan's first railway ran here during the Meiji era. The three works "Space Time Journey," "Picture Journey," and "Tokyo Geo/Map Journey" were planned, produced, and created by WOW to convey the excitement of traveling and the anticipation of going to unknown worlds.

These works focus on a movement called "Japonisme," in which Japanese art, primarily Ukiyo-e, influenced Western culture, and they follow the path of the exchange and development of art around the world. Pivotal artworks and artists are picked up along the way in this story through space and time that starts at a train station.
Space Time Journey
The past, present, and future of the Shinagawa/Takanawa area and the beautiful worlds expressed by the artists that represent each era unfold as if you were looking out of a train window from a passenger seat. The viewer is surrounded by a magical world that features the motifs of Ukiyo-e and Western paintings projected onto a dome space, and they can board an actual passenger car to experience a journey on a railway that transcends space and time.
Picture Journey
This collection of works examines the world view of the main content "Space Time Journey" from a different perspective. Three large, medium, and small conical screens are arranged with video contents for Van Gogh's "Starry Night," Kandinsky's "Composition 8," and Utagawa Hiroshige's "Full Moon at Takanawa" to provide an immersive experience that goes deeper into the world of each work.
Tokyo Geo/Map Journey
Artworks with the motifs of places and landmarks that represent Tokyo and the Shinagawa/Takanawa area. The growth and transformation of each location through the activities of its inhabitants are represented graphically, and the appeal of the ever-changing city of Tokyo is expressed through digital art.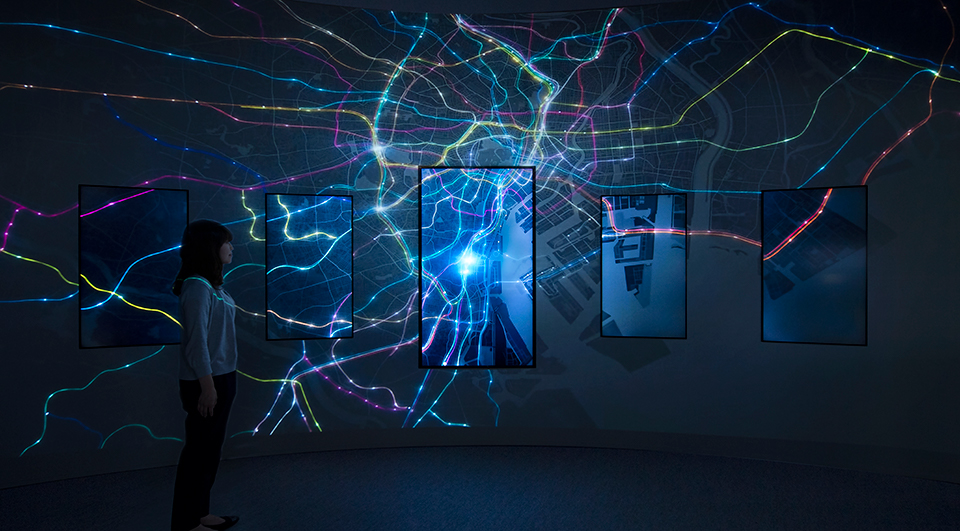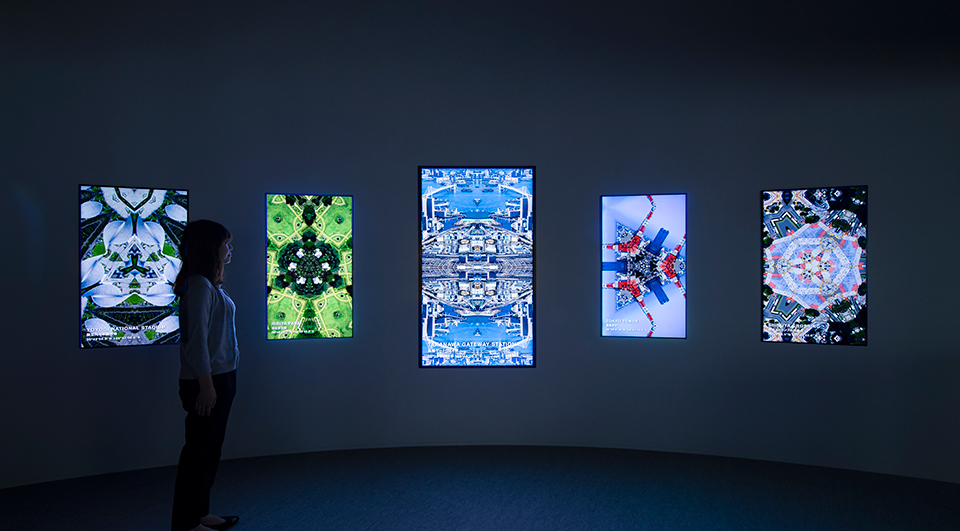 SPACE TIME JOURNEY -The Journey of Art Through Space and Time- Overview
Dates: July 14th, 2020 (Tue) to August 9th, 2020 (Sun)
Location: Special venue in front of the Takanawa Gateway Station, Takanawa Gateway Fest Hall B
Ticket: Free
Admission: Advance registration required.
Takanawa Gateway Fest
A large collection of contents such as food, technology, music, and art through which you can rediscover the charm of Japan. Click
here
for an exhibition overview.
[For participants]
・You may experience unpleasant symptoms such as eye fatigue, dizziness, nausea and motion sickness while viewing the large scale video projection. Those with heart problems, those who experience motion sickness, and pregnant women are asked to refrain from participation.
・The approximate duration of this experience is 30 minutes.
・After registering, please check the exhibition status on the website prior to your visit.