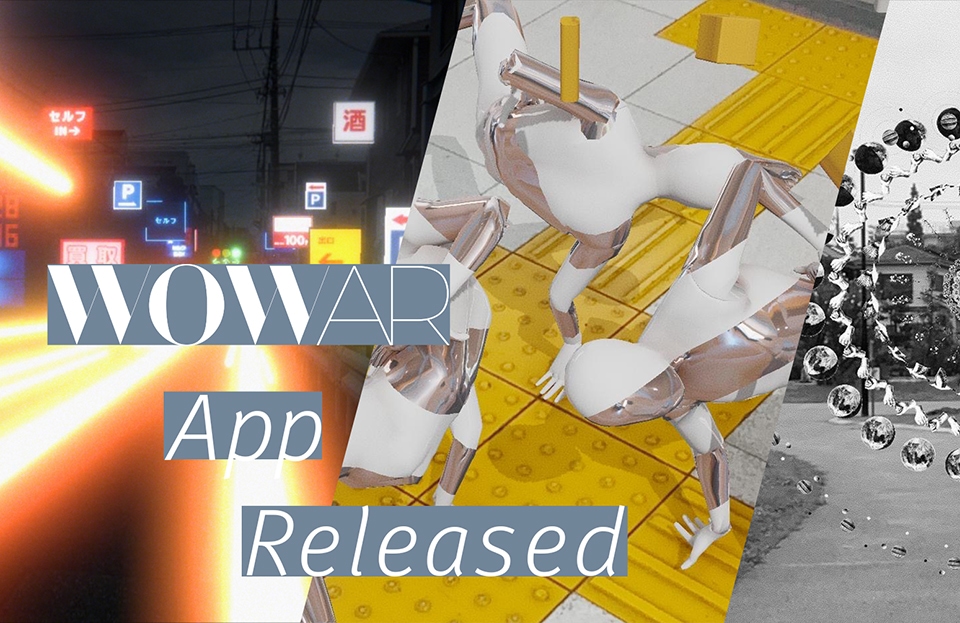 Release of the AR+Motion Graphics "WOW AR" application / Start of the WOW AR Art Platform project
WOW magazine 167 - Jul. 29th, 2020
"WOW AR" is an application that allows users to enjoy works of art using augmented reality (AR) and WOW's specialty, motion graphics. The goal is to turn any environment into an art installation. This app allows users to take photos and videos of motion graphics that appear in the augmented reality space. Enjoy the "WOW AR" app at any time and any place.

For the first release, three motion graphics were released.
1:EVERYDAY
Depicts everyday motifs with extraordinary animation and dynamics.
By viewing through AR on top of reality, reality and unreality intermingle, creating a scene with unclear boundaries.
2:Betweener
A dancer that dances in the space between reality and an imaginary world line. Expresses people of nowadays who are digital natives and enjoy coming and going seamlessly between the real world and an imaginary world online.
3:Loop of Life
The phenakistoscope is considered to be the ancestor of animation.
Combining the oldest and most modern technology, the various activities of life that have been repeated throughout the ages are depicted.
Start of the WOW AR Art Platform project
By using AR (Augmented Reality), it has now become possible to exhibit art, hold live events and promotions at places that were difficult to do so thus far. In addition, by linking it with IT (Information Technology), it will become possible for large number of people to experience contents at the same time. We felt an unexplored possibility in the expressions and experiences in the augmented reality space where legal rules have yet to be established, so we started a new experimental AR project.
In order to make the new AR platform, "WOW AR Art Platform" a reality, we are looking for a wide range of participants. Whether you are an artist, programmer, designer, client, curator, investor, etc., please contact us using the inquiry form below if you are interested.
▶
WOW AR Art Platform