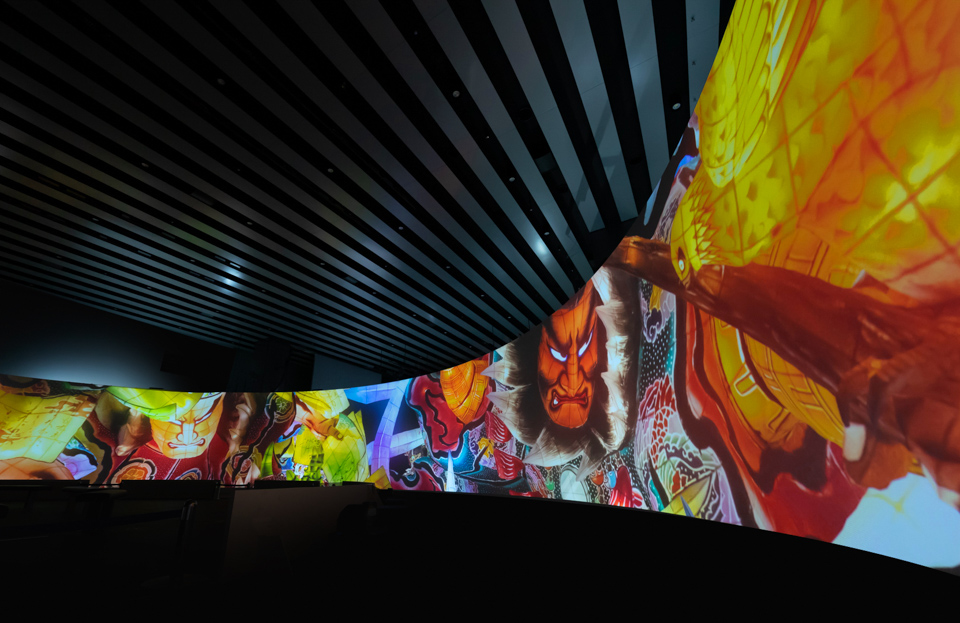 The new, 180° panoramic movie, The View from TOHOKU & NIIGATA, gets its public release
WOW magazine 185 - Jul. 26th, 2021
On Thursday, July 22, TOHOKU HOUSE, an event housed at the Akiba Square (close to JR Akihabara Station in Tokyo), started showing the 180° panoramic movie The View from TOHOKU & NIIGATA, planned, directed and produced by WOW. We have previously announced other works that have taken Tohoku as the central theme, including BAKERU, POPPO, and The Shape of Prayer. The View from TOHOKU & NIIGATA presents the seasonal scenery and summer festivals of the Tohoku and Niigata regions on a giant, 180° panoramic screen that measures 4 meters high and 22 meters wide, with a circumference of around 34 meters.
▶
Digest Movie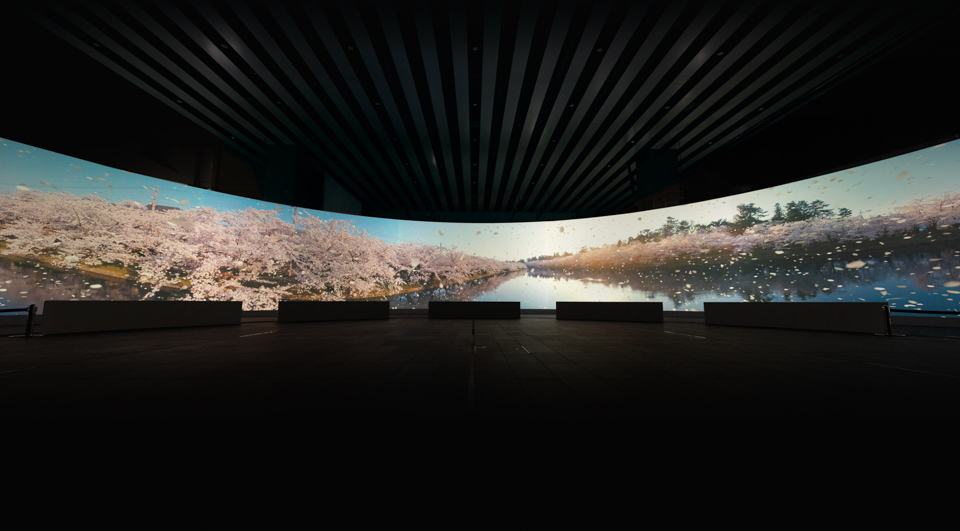 The View from TOHOKU & NIIGATA
The movie forms one of the main attractions of theTOHOKU HOUSE event and was filmed over the course of more than two years, taking in the changing seasons and events from more than 22 locations around Tohoku and Niigata. The View from TOHOKU & NIIGATA comprises linked footage from three 4K cinema cameras and a drone fitted with a specially developed camera able to capture the entire sky for an ultra-high-definition movie that surrounds and astounds the viewer. The piece was also designed to draw the viewer's perspective into the screen with the use of motion graphics in certain scenes for a real sense of immersion.
TOHOKU HOUSE
TOHOKU HOUSE will convey "our gratitude to those who supported Tohoku from all over the world" on the occasion of the 10th memorial year of the Great East Japan Earthquake. TOHOKU HOUSE is also a limited-time information center where people all over the world can experience "the Tohoku region's energetic reconstruction process and the renewed sense of security in the area" and "the charm of the tourist destinations of the Tohoku region that cannot be experienced in other parts of Japan".
TOHOKU HOUSE
Dates:July 22 (Thu) to August 7 (Sat), 2021
Time:11:00~19:00 (Last entry 18:30)
Screening Schedule:Every:05 and:35 (first screening 11:05, final screening 18:35)
Venue:Akiba Square
Address:2nd Floor, 4-14-1, Sotokanda, Chiyoda-ku
Admission: Free
▶
TOHOKU HOUSE
*The movie is available to watch on the TOHOKU HOUSE website.