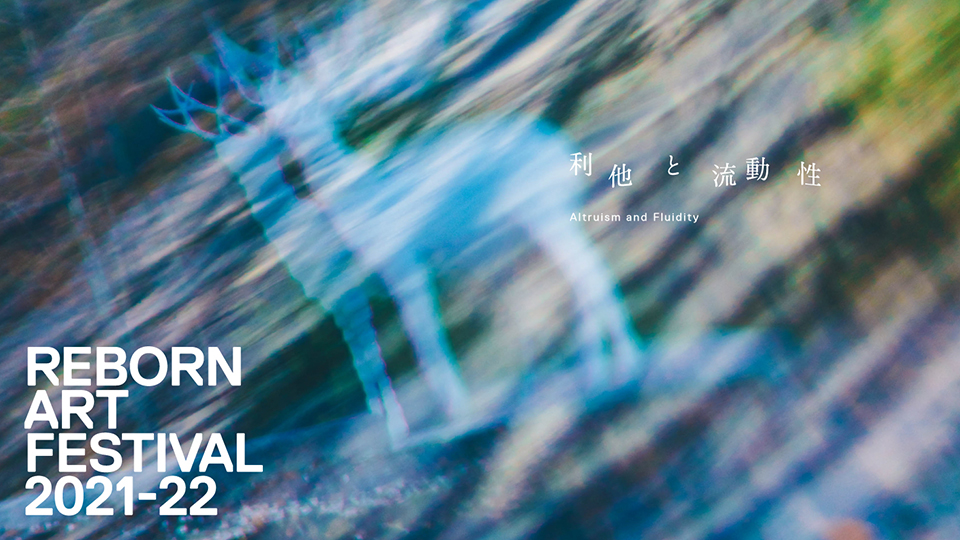 REBORN ART FESTIVAL 2021-22
WOW magazine 188 - Aug. 10th, 2021
Held for the third time this year, the Reborn-Art Festival 2021–2022, a comprehensive arts festival, opens on Wednesday, August 11. With the help of Executive Producer Takeshi Kobayashi and Art Director Chie Morimoto, WOW will be participating in an installation piece that draws its inspiration from the song "forgive" by Bank Band. The installation's stage is a building that was once the Oginohama Junior High School gymnasium, a school in Miyagi Prefecture's Oshiki Peninsula/Momonoura area that was closed down in 2018. WOW was responsible for installing and directing the art space, which visitors can experience the values seen in the song, "forgive," as they wander around.
"forgive"
"The song 'forgive' was born out of the dual influences of ten years having passed since the 2011 Tohoku earthquake and tsunami, and now the unusual times we face as people's lives are limited by the Covid-19 pandemic. The art installation that transfers the song's to a medium expressed in time and space is a collective artwork. I want visitors to experience both a cry of encouragement as we urge ourselves onward into a fluid, unpredictable future and the prayers and inspiration for altruism that attempts to overcome the divisions between people."
– Takeshi Kobayashi
Reborn-Art Festival 2021-22
The Reborn-Art Festival was first held in 2017 over 51 days at a number of venues, centered on the city of Ishimaki and the Oshiki Peninsula in Miyagi Prefecture. It is a new comprehensive arts festival where visitors can enjoy art, music, and food that has been created in conjunction with locals amid the area's abundant nature.
The Ishimaki-Oshiki area was severely damaged by the Tohoku earthquake and tsunami, yet now it is the birthplace for a wide range of cultural activities, or "encounters"—contemporary artists come from throughout Japan and overseas to experience the region and create artworks; music events for myriad genres are held; and famous chefs from around the country encounter local people and ingredients, and create delicious foods that cannot be found anywhere else. These cultural encounters provide a wonderful opportunity to establish various cycles that will lead to the recovery and revitalization of the region.
Summer: August 11 (WED) - September 26 (SUN), 2021
Spring: April 23 (SAT) - June 5 (SUN), 2022
Venue: Central Ishinomaki, Oshika Peninsula (Momonoura, Oginohama, Kozumi, Ayukawa), Around Onagawa Station, Miyagi Prefecture
*Closed on August 18 (WED), September 1 (WED), 15 (WED)
▶
Reborn-Art Festival 2021-2022