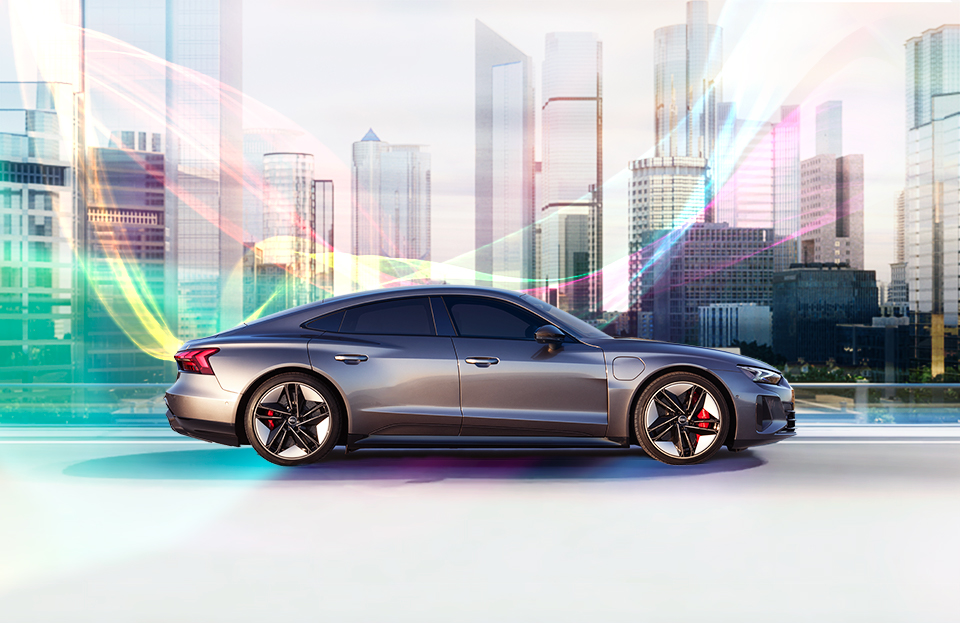 The new art installation for Audi e-tron GT at Roppongi Hills
WOW magazine 193 - Dec. 22nd, 2021
Beginning December 23rd (Thursday), Audi will be holding its special event, "Road to a Better Future," under the sparkling illumination lights at Roppongi Hills. WOW handled planning, directing, and producing for this work of installation art, which fuses the dynamic handling of the Audi e-tron GT, with brilliant displays of light.
About the installation
Audi e-tron GT is the highest echelon of Audi's electric vehicle lineup. Its dynamic, sustainable on-road performance will be portrayed using projection mapping. The e-tron GT is placed on a massive stage, measuring 16 meters wide, and through various techniques, an immersive experience is created, which propels viewers into feeling as if they are practically driving through the world created by the visuals. We invite you to experience the dynamic driving experience of the exquisite e-tron GT for yourself.
"Road to a Better Future" special event overview
Period: December 23rd (Thursday) - 27th (Monday), 2021
Time: 10:00 a.m. - 09:00 p.m. *10:00 a.m. - 06:00 p.m. only on December 27th (Monday)
Location: Ropppongi Hills Arena (Roppongi 6-9-1, Minato-ku, Tokyo)
▶
Special event website
wowlab website Renewal
We have redesigned the wowlab website, which is the platform for WOW's investigations, research, as well as its dissemination and archiving of original projects. In addition to adding content, such as the production background of "Shape of Prayer" and "WOW AR," we have also added the new Picks corner, in which WOW staff will introduce a variety of inspirational items and topics. Updates will be irregular, but we will continue to send information.
▶
wowlab