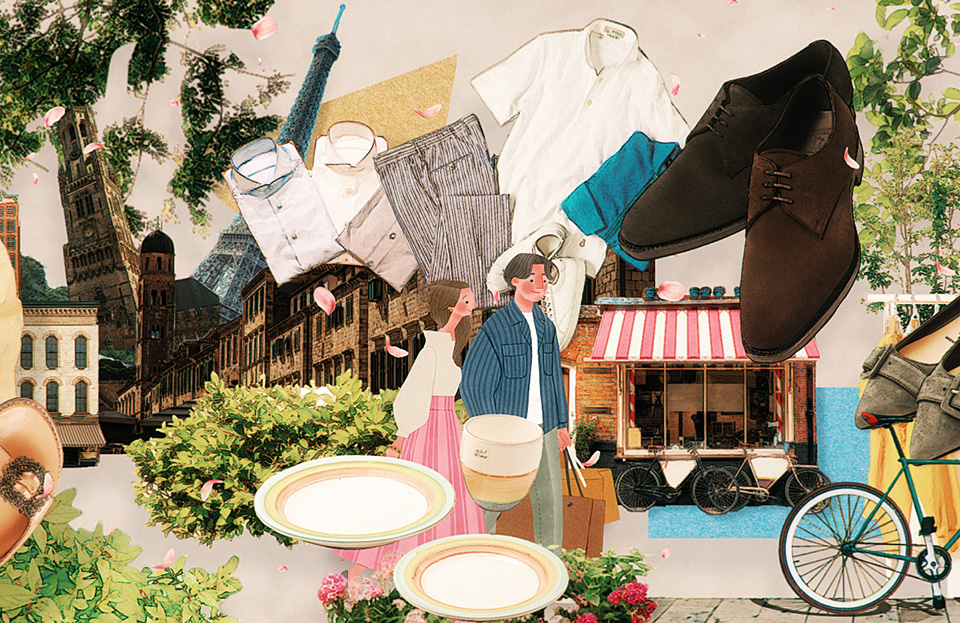 Nagoya Midland Square 15th Anniversary Event: Midland Anniversary 2022
WOW magazine 196 - Mar. 3rd, 2022
Nagoya Midland Square will be holding an event for its 15th anniversary (Midland Anniversary 2022) based on the theme of travel starting from March 4 (Friday). WOW was in charge of planning, directing, and producing the main video that is being played on a special monitor imitating the boarding gate.
Likening the product categories in Midland Square to "islands," a video story has been developed about travels to the various islands, such as fashion, restaurants/cafes, luxury goods, cinema, and night views. The designs of each island are also done by putting together images in a collage. The aim is to make people think of a scrapbook filled with travel photos and create a memorable work as you travel through the charms of Midland Square.
Midland Anniversary 2022 Event Details
Duration: March 4, 2022 (Friday) - March 31, 2022 (Thursday)
Location: Midland Square (4 Chome-7-1 Meieki, Nakamura Ward, Nagoya City, Aichi Prefecture)
Opening Hours: 8:00 A.M. - 9:00 P.M.
Shops: 11:00 A.M. - 8:00 P.M.
Restaurants: 11:00 A.M. - 11:00 P.M.
*Business hours may differ for some stores and facilities.
▶
Special Website