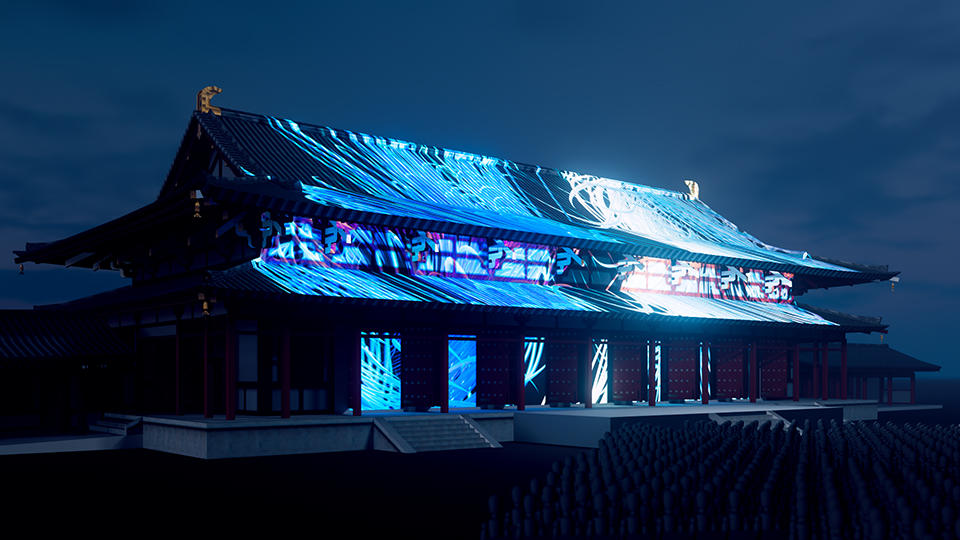 The first chapter of meme nippon project: "Yakushi-ji Hikari-Hibiki-Yoru -inori-" ~An evening of Kabuki and light and sound ~
WOW magazine 202 - Jun. 22nd, 2022
On July 16th (Saturday) and 17th (Sunday) 2022, WOW will contribute a video performance to the first chapter of meme nippon project: "Yakushi-ji Hikari-Hibiki-Yoru -inori-" ~An evening of Kabuki and light and sound~ taking place at the UNESCO world heritage site of Yakushi-ji temple. We invite you to experience a very special two nights with original Kabuki starring Shido Nakamura and video performance by WOW.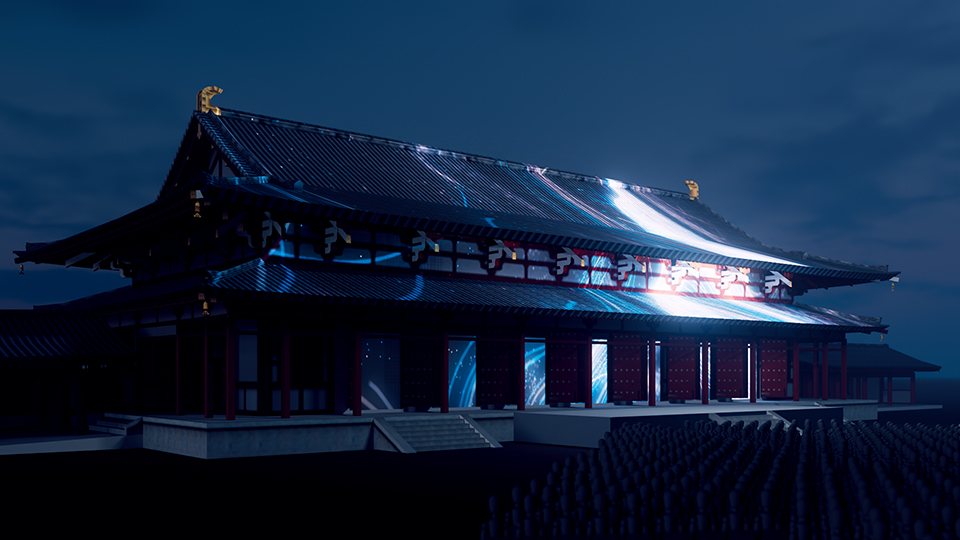 About the project
It is precisely because of the uncertain times we live in that the goal of meme nippon project is to take the tradition and sense of beauty that lives within Japanese culture, and present it for everyone in a visual form. By doing this we hope for people to once again feel the Japanese spirit of Peace and Tranquility, to weave a thread into the fabric of our culture for the next generation, and to inspire ourselves to recovery.
The first chapter will take place at Yakushi-ji temple, a UNESCO world heritage site which hasn't missed a single day of prayer in 1,300 years. With a gathering of first class Japanese artists and creators working under the theme of "Made in Japan" and making full use of digital techniques, we present this new creative collaboration.
In the lecture hall (Daikodō) will be our own original Kabuki with performances by Shido Nakamura, choreography by Kanjuro Fujima, and video performance by WOW. In the eating hall (Jikidō) we'll have an original sound installation by See By Your Ears, lead by the sound artist
evala
. The weaving together of projection mapping, sound art, kabuki dance and shōmyō​ chant brings forth a kind of phantom homeland. Seeing these uncertain times we live in, we want to present an experience steeped in our Japanese virtues of Peace and Tranquility.
JTQ
's Junji Tanigawa is the artistic director with Dwango's Yokosawa Daisuke as general producer. With a team of creators that transcends genres, we create a "space of prayer" that brings forth the beauty of Japanese art.
meme nippon project chapter one "Hikari-Hibiki-Yoru -inori-" ~An evening of Kabuki and light and sound~
Times
July 16 (Saturday) and July 17 (Sunday) 17:00 ~ 21:00
Schedule
17:00 Reception/Program start
–Prayer Lanterns (Kento) for participants
(We will write our names and wishes into Tōrō) *Times may change
–Special Viewing
– Resonant air "Kyōshinkuukan (Sound installation)" in the eating hall
19:00 Seating in the Daikodō (Lecture hall)
19:30 Collaborative performance begins
–Shōmyō chant (Yakushi-ji monks)
–Video performance in the Daikodō (Visuals by WOW / Music by evala)
–Original Kabuki "RURIKO"
Writer: Kazuhisa Tobe
Director・Choreography:Kanjuro Fujima
Performance by:
Shido Nakamura
Sawamura Kumiya
Kanchie Fujima, Aoimishou Izumi, Kanshone Fujima, Miyomanae Hanayagi, Fu Yuzusaki, Ai Rinka, Cocona Murasaki, Cocoro Sumika
20:30 End of performance, begin exit
21:00 Close
*Reception for Resonant air and special viewing begins at 15:00
Location
Housoushuu Daihonzan Yakushi-ji
(457 Nishinokyocho, Nara city, Nara Prefecture)
Ticket Sales
e+
yomiuri-ryokou Plan A
yomiuri-ryokou Plan B
Crowdfunding
(Open from June 6th 2022 [Wednesday] to July 4 [Monday] 23:59)
Video Broadcast
July 17 (Sunday) only
19:30〜 Nico Nico Douga and Youtube, viewing is free.
For details please visit
HERE
.
Organizer:Dwango
Produced by:Dwango / JTQ / WOW / See by Your Ears
In Collaboration with:Shochiku Company Ltd.
Equipment:Prism
Costumes:Y's
Calligraphy:Mariko Kinoshita
With special thanks to the Yakushi-ji Temple