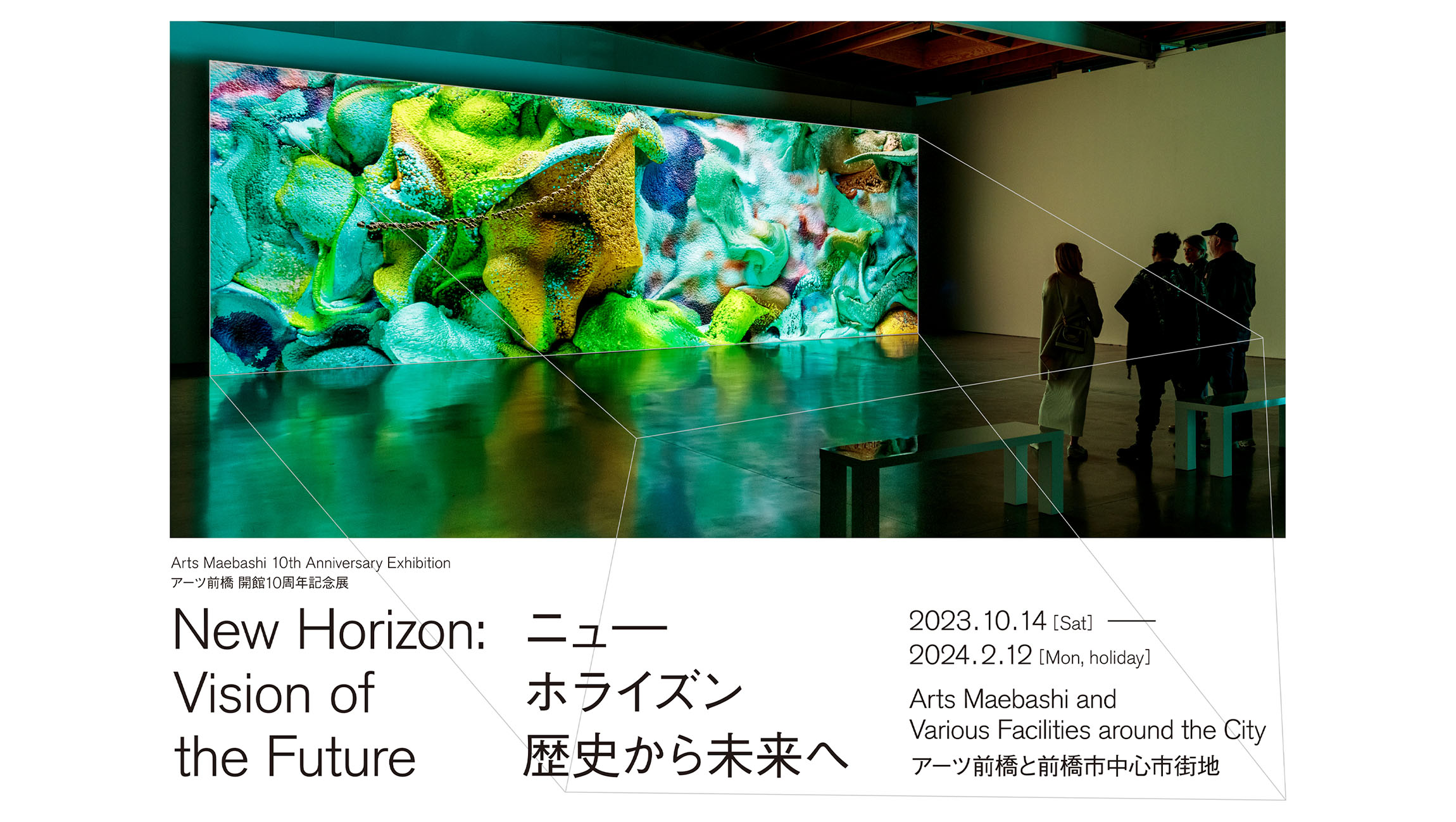 "Viewpoints" and "Refraction" exhibits at the 10th anniversary of Arts Maebashi
WOW magazine 216 - Oct. 5th, 2023
Arts Maebashi in Maebashi City, Gunma Prefecture, celebrates its 10th anniversary this year after opening in October 2013 as a public art museum in a renovated commercial facility located in downtown Maebashi. Since its opening, the museum has showcased many local art projects as well as exhibitions based on the three concepts of "being creative," "sharing with others," and "being interactive." This exhibition, "New Horizon: Vision of the Future," commemorates the museum's 10th anniversary and will further expand the collaboration between citizens and artists based at Arts Maebashi to the urban area. It will display works using artificial intelligence, augmented reality (AR), and other technologies in the arcade area, which is awaiting redevelopment, and in surrounding contemporary buildings developed through urban design in partnership with the public and private sectors. The project will also expand its activities to the city center and will include immersive video installations and works from the residency programs of young artists who will lead the next generation. In anticipation for the "next 10 years" of Arts Maebashi, this exhibition will open up new possibilities for art and museums in an ever-changing city.

WOW will exhibit "Viewpoints," a new work originally unveiled at the "Unlearning the Visuals" exhibition held in 2022, together with "Refraction."
About "Viewpoints"
"Viewpoints" is an installation about viewpoints and synchronicity. Multiple light bulbs and mirrors are placed in a space that appears to be the ruins of the HOWZE building. The flickering of the light bulbs and the spaces they illuminate are captured from multiple perspectives in the reflections of the mirrors. At the instant that virtual images moving around the space link up at a certain point, light bulbs that seemed to have been randomly placed form a line of light.

We intentionally cut out and capture the "things we see" in our daily lives. It could be that there is a world beyond this cut-out field of vision where our casual everyday actions are actually synchronized with others. In this installation, by encountering "viewpoints" beyond one's own intentions and thoughts, the viewer notices new ways of seeing and connecting with the world, and attempts to experience events from multiple perspectives.
About "Refraction"
"Refraction" is a group of visual works that represent "distortion." An overlay of curved acrylic grids on a display playing video distorts and blurs the image, rendering it in a mosaic-like manner. The viewer looking at the work supplements and reconstructs the incomplete image by imagining "something beyond."

We encounter vast amounts of visual information in our daily lives through the spread of increasingly high-resolution video equipment and social media. These works let the viewer harness the unlimited imagination or infinite resolution possessed by human beings, as the opposite of high resolution and finish to provide an experience of the beauty that exists in imperfection.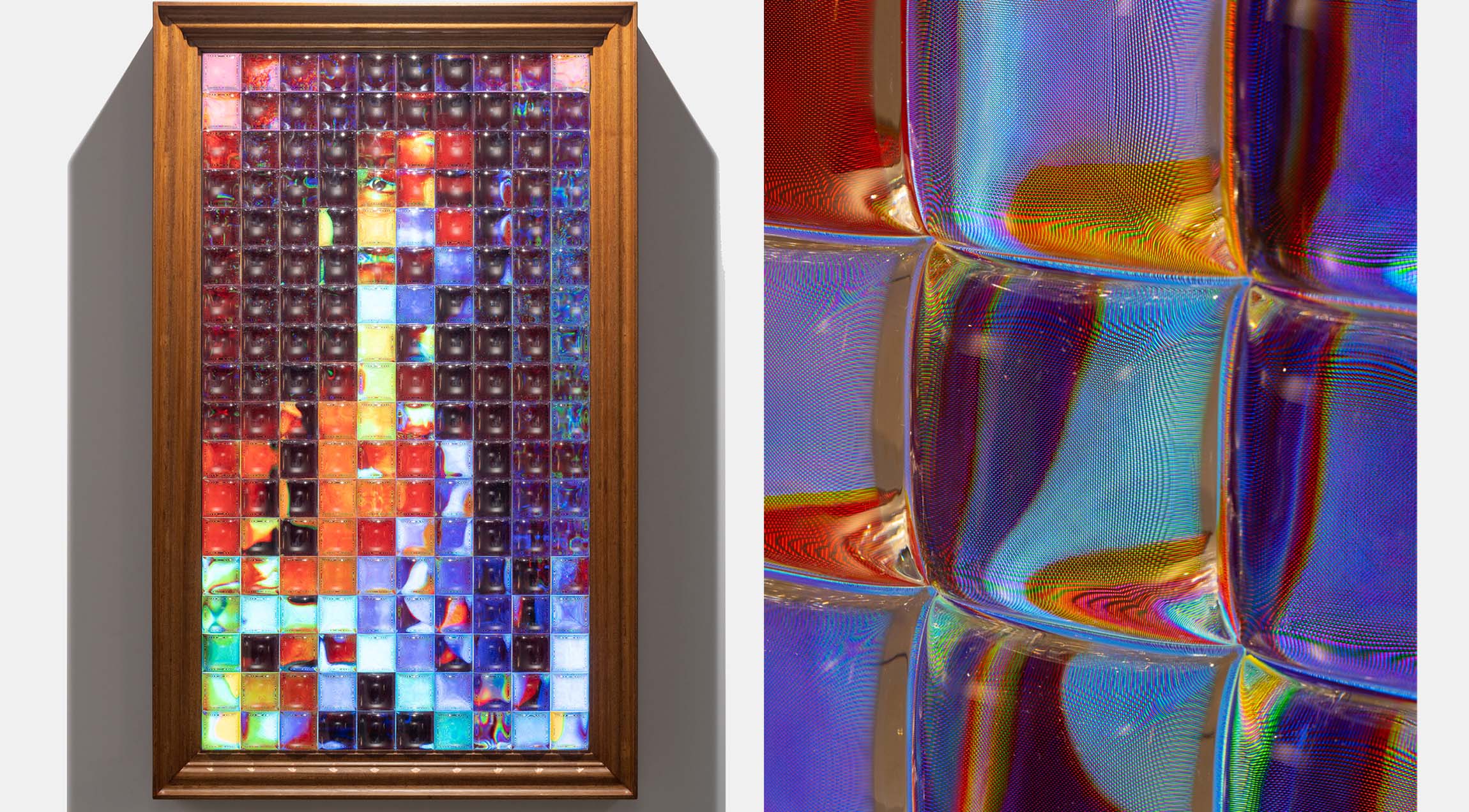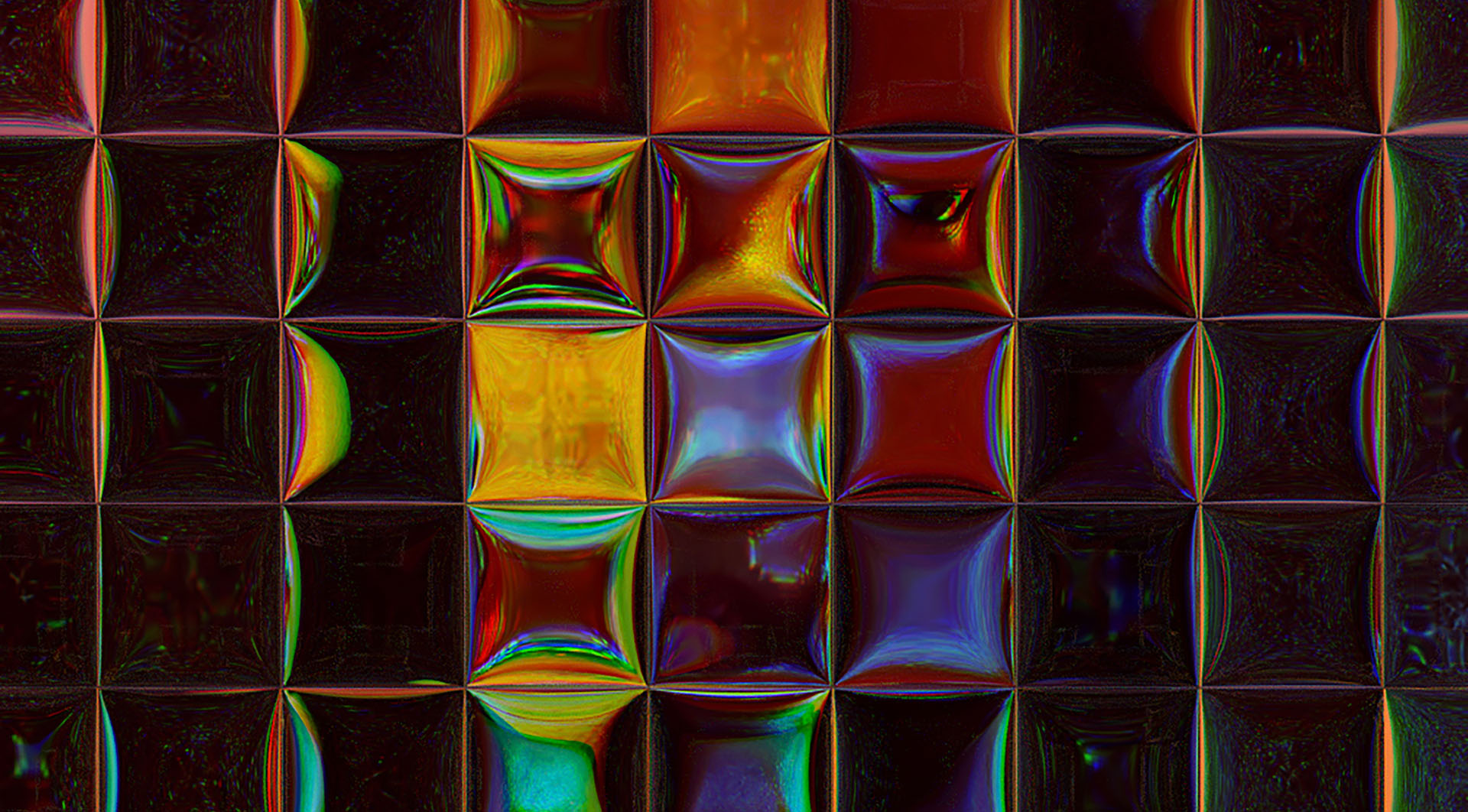 Overview of "Viewpoints" and "Refraction" exhibits
Exhibition name: "New Horizon: Vision of the Future"
Dates: (Sat) October 14, 2023 to (Mon/Holiday) February 12, 2024
Opening hours: 10:00 – 18:00 *Last entry: 17:30
Venue: HOWZE Building (Viewpoints) / Maebashi Galleria (Refraction)
Admission (Exhibition Passport): General 1,500yen, Students, 65+ years old, groups (10+ people) 1,000yen, High school students and under free
*Please purchase exhibition passport at the ticket counter on the 1st floor of Arts Maebashi.
*Free admission for disability certificate holders plus one caregiver.
*Free admission for university, vocational college, and junior college students on the 2nd and 4th Tuesdays of the month.
*Admission is free on Oct 26 (Thu), the museum's opening anniversary day.
▶
New Horizon: Vision of the Future
WOW Talk Vol.13: Understanding "InForms," a new approach to data visualization