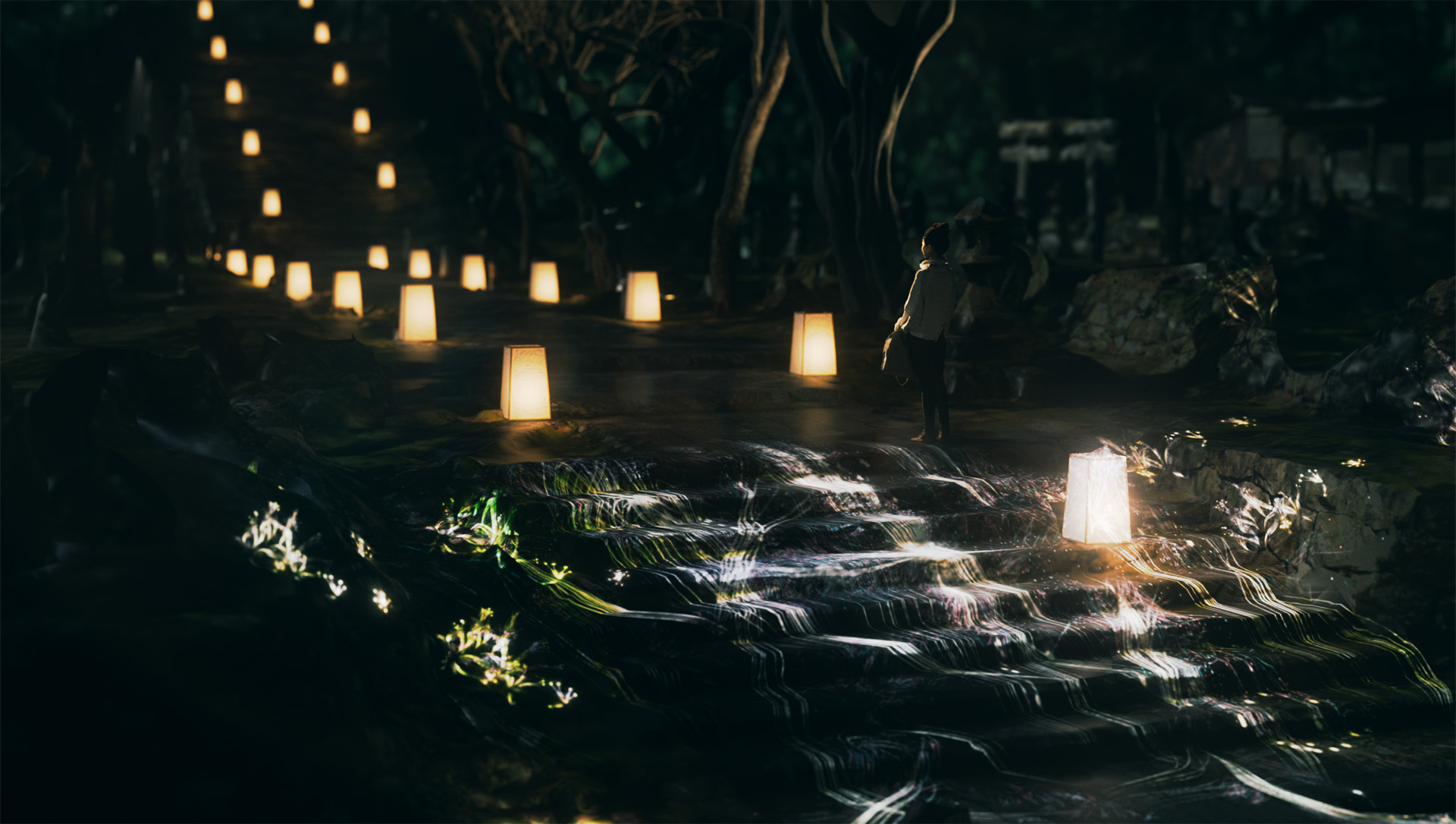 Opening of installation at event to commemorate 1,300th anniversary of the establishment of Godaisan Chikurinji Temple / Breakfast receives a Good Design Prize
WOW magazine 217 - Oct. 18th, 2023
WOW is participating in the image direction for HOSHIOTOYA, an installation of sound and light at Godaisan Chikurinji Temple in Kochi Prefecture that opens to the public from October 28.

Godaisan Chikurinji Temple this year celebrates the 1,300th anniversary of its establishment, and various commemorative events have been held during the spring and autumn seasons to mark this milestone. From October 28 one of the autumn events is HOSHIOTOYA. As night falls Chikurinji Temple will be bathed in works of sound and light, under the direction of world-renowned sound artist Junya Oikawa, who is based in both Germany and Japan. WOW is participating in an installation from the temple gate and along the main approach route to the temple that features light and images utilizing the natural and scenic beauty of the temple's location.
About the installation
Manjushri (Monju Bosatsu in Japanese), the principal Bodhisattva of Chikurinji Temple, is known as the Bodhisattva of Light, and is said to illuminate and guide the path that we should follow. Enveloped in the fronds of lush green bamboo forests and luxuriant moss, when night falls and silence descends on Chikurinji Temple, the trajectory of the light drawn from the temple gate down the approach road resonates within the space.

At the temple gate that welcomes visitors, particles of light born from the temple together with rock shadows intermingle, twinkling as if breathing. Eventually, these lights resonate with each other, coming together in veins of light on the cobblestones as if guiding worshippers. On the approach to the temple, particles of light drift through the space, seemingly in response to the sounds produced by Oikawa, and their reverberations quietly illuminate the path leading to the main hall.

For 1,300 years Chikurinji Temple has been a place that weaves together the workings of everyday life with the teachings of Buddhism. Through this installation Oikawa and WOW seek to unravel these intertwined elements and given them expression through the interplay of sound and light.

Stroll down the approach to the temple and experience this ancient interaction brought to life from a different perspective.
"HOSHIOTOYA" – Commemorating the 1,300th anniversary of Godaisan Chikurinji Temple
Period: October 28 to December 3, 2023 (no closing days during the event)
Opening hours: Weekdays 17:30 - 20:30 (Last entry 20:00) Weekends and holidays 17:30 - 21:00 (Last entry 20:30)
Entrance ticket: On the day general admission 1,800yen (advance ticket 1,500yen) / Junior high and high school students 1,000yen (advance ticket 900yen*) / Elementary school students and younger free
* Junior high and high school students will be asked to bring and show their student ID.
* Advance tickets / Special reduced price online tickets now on sale
* With a "lunch passport" on the day (on sale at bookshops, etc.), general admission \1,400 (up to two persons)
Venue: Godaisan Chikurinji Temple
Address: Godaisan 3577, Kochi City, Kochi Prefecture
▶
HOSHIOTOYA website
▶
Online Ticket
Organization and planning: Office Partner, Inc.
Special cooperation: Godaisan Chikurinji Temple
Artistic supervision and concept: Junya Oikawa
Spatial direction and production: SONIFIDEA LLC
Image direction: WOW
Installation cooperation: OS, Inc., Ryoji Noumi (Music of New Reference)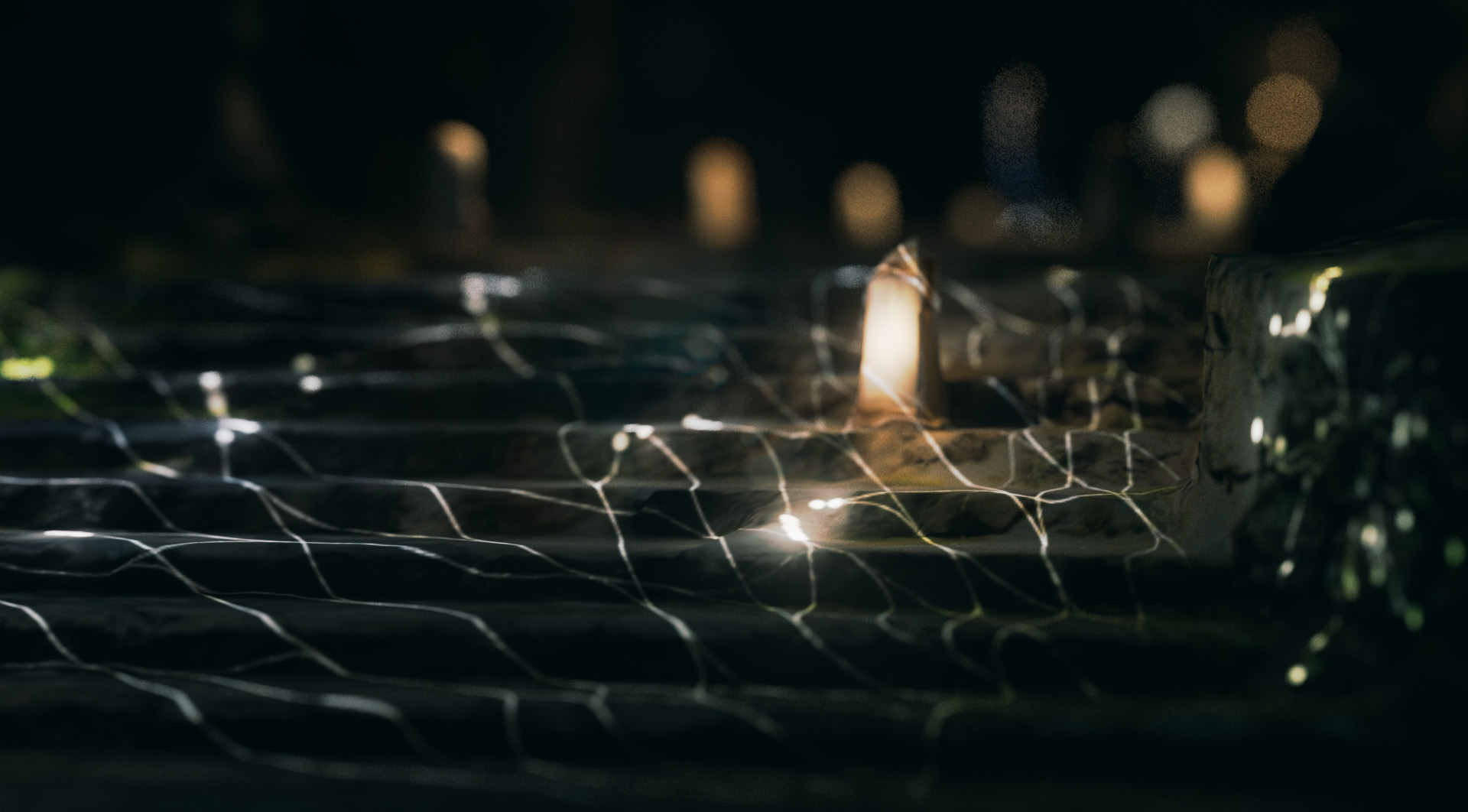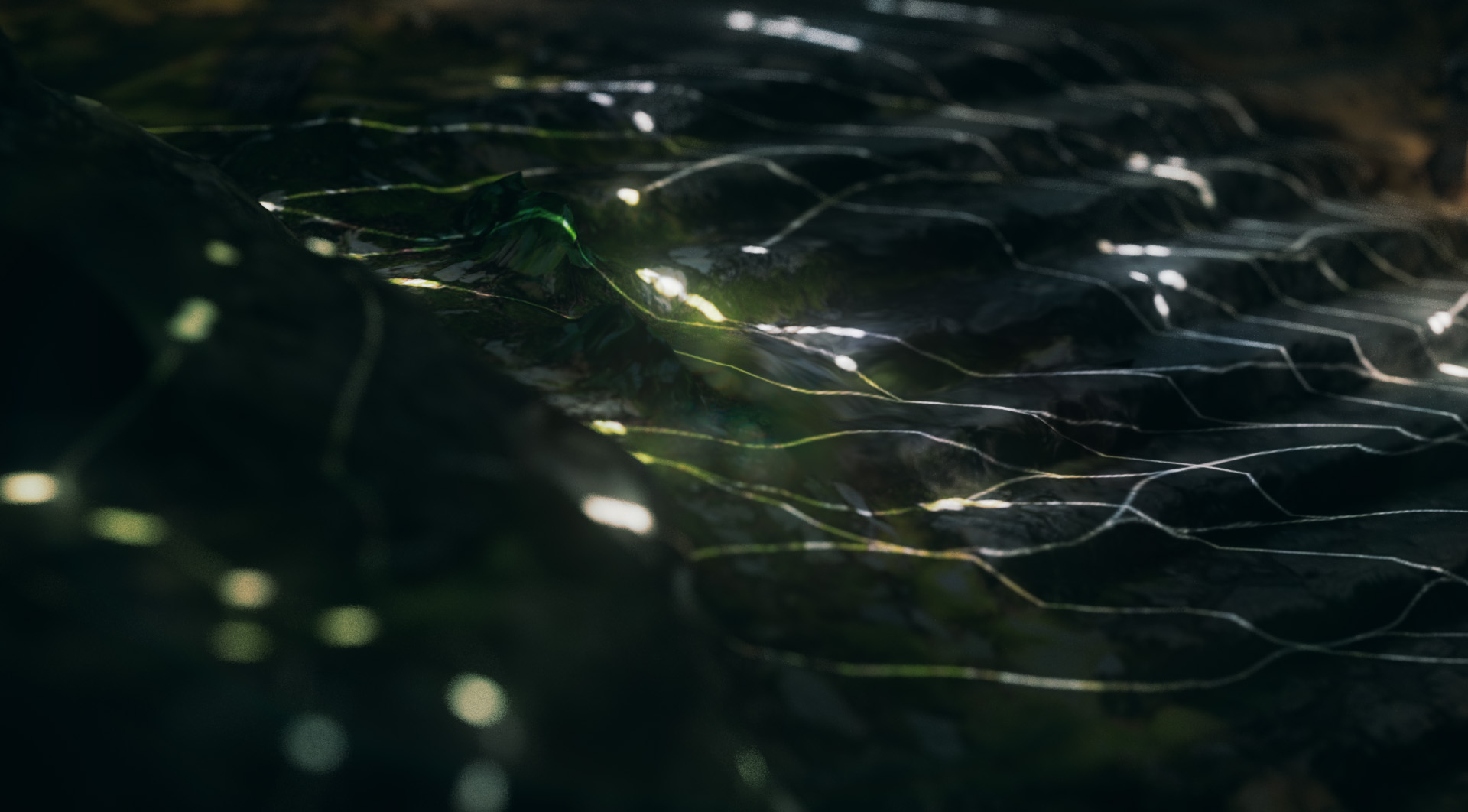 Breakfast wins a Good Design Award
In the Good Design Award 2023 organized by the Japan Institute of Design Promotion, Breakfast was the recipient of a Good Design Award.
▶
GOOD DESIGN AWAD 2023
Comment from the judges
"Creating materials using presentation tools could be said to be one of the most familiar expressive and creative activities for the average user. This tool was developed by a team that specializes in CG animation and video production, and makes it easy for users to create high-quality slide materials. Great thought has been given to the user interface, and the online lecture function is well suited to the post-covid working-from-home times we live in. It is also unique in that it goes beyond one-sided information release, enabling interactive communication among participants. We also highly rate the fact that the developers have been attentively improving the product while actually using it presentations and lectures."
This award has brought Breakfast to a wider audience, and we intend to propose it as a fresh option for various communications and information sharing, including presentations and education. What's more we are also currently working on new features that will allow for even greater flexibility and interactivity, such as embedding HTML. We hope you will continue to use Breakfast as it continues to evolve.
▶
Breakfast