Marc Newson has been described as one of the most influential designers of his generation. He has worked across a wide range of disciplines, creating everything from furniture and household objects to bicycles and cars, private and commercial aircraft, yachts, various architectural commissions, and signature sculptural pieces for clients across the globe.

WOW aims to create and design sensational, yet timeless work that is free from fashionable trends. Our original creative process combines art and design together, and explores collaborations that cross the boundaries of categorization. WOW leads the visual design from the elements of interactive designs. Rather than only a visual design outlet, WOW is an emotional platform in which we invest all our skill, knowledge and sense of beauty.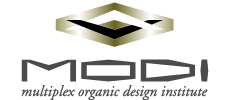 EXS Inc. is a creative farm specialized in graphic design, planning and consulting for traditional manufacturing industries. Our goal is connecting designer, influencer, and user seamlessly. And we founded [Te Te Te union corporation] in order to archive the goal with designers.

Italian carrozzeria MODI has been producing various concept cars and prototypes for many years. They also work in collaboration with other vehicle manufacturers to create art work such as Lexus LFA crystal model exhibited at Milano Salone.