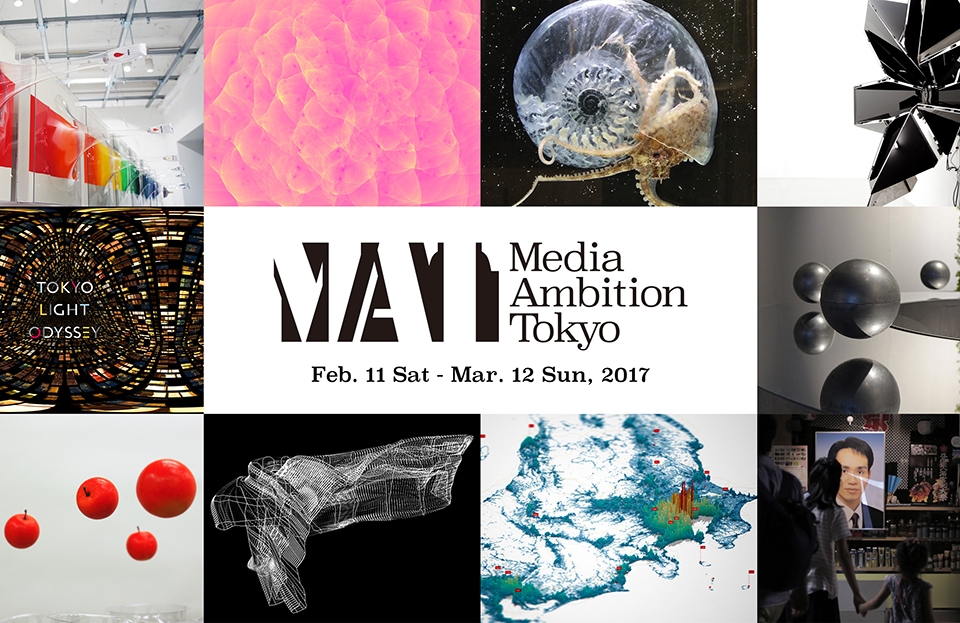 MEDIA AMBITION TOKYO 2017
WOW magazine 113 - Feb. 8th, 2017
TOKYO LIGHT ODYSSEY : future by LEXUS
"MEDIA AMBITION TOKYO 2017" is a festival of art and technology that unites new ideas and the technology of the future, and will be held from February 11th (Sat) to March 12th (Sun).

At the festival venue on the 52nd floor of Roppongi Hills, WOW will be exhibiting "TOKYO LIGHT ODYSSEY: future by LEXUS; a heavenly sphere studded with the sparkling lights of Tokyo, created with motion graphics within a hemispherical dome 6m in diameter. This work is a collaboration that breaks new ground in its field. Always exploring new ways of expression, WOW works in concert with its continuing sponsor LEXUS, seeking out a future for individuals and society that surprise and move us, and stimulate all five of our senses. Through this piece, you can physically experience two visions of the world as they call out to each other.
TOKYO LIGHT ODYSSEY : future by LEXUS
From the lights of skyscrapers and homes, to the neon street lights and headlamps of cars and trains in motion… fragments of the city float like stardust out of the darkness against the curtain of the night sky. This new vision of Tokyo is explored with omnidirectional motion graphics. (Screening duration roughly 5 minutes.)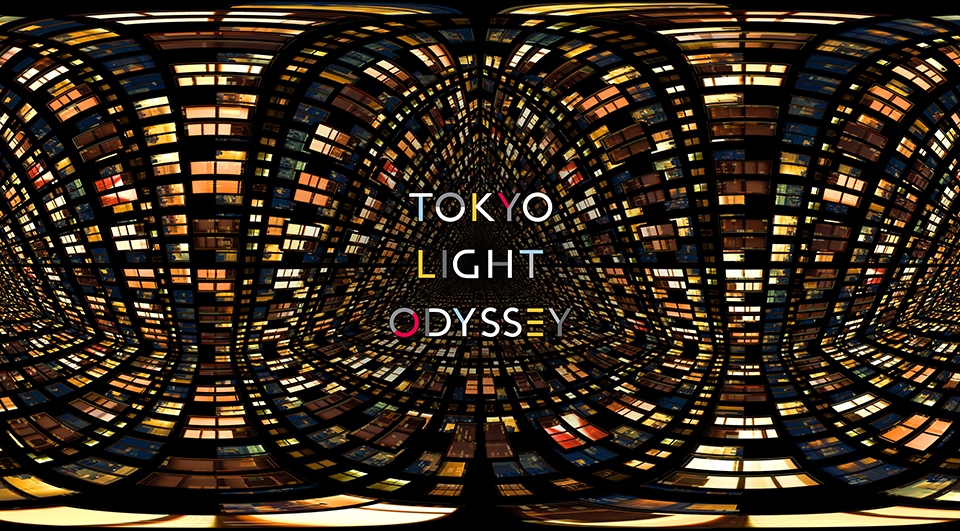 MAT TALK
WOW's Kosuke Oho and Kaoru Kudo will take the stage for a panel discussion, while Yoshihiro Sawa from LEXUS INTERNATIONAL and JTQ's Junji Tanigawa will both talk on the theme of: "The future imagined through technology and art".
Admission requirements: Please send an email to info@mediaambitiontokyo.jp using the title "February 16th admission request", giving your name, age, occupation, address and telephone number.
Admission deadline: February 9th (Thur)./ There are 22 places available, to be selected by lottery.
Admission:Free (Note that the admission to Tokyo City View is charged.)
▶
For more detail
MEDIA AMBITION TOKYO
2017 will be MEDIA AMBITION TOKYO (MAT)'s 5th year in running. To fans and the curious, the event is a real-life showcase of top-notch technological culture that takes an experimental approach to urban implementation. With its headquarters situated in Roppongi, venues have further multiplied to Shibuya, Harajyuku, Ginza, Iidabashi, Ochanomizu, Suidobashi and Odaiba, at which super-edgy artwork, video, music, performances, and talk shows will be hosted. Programs have organically increased, expanded and connected simultaneously with the number of domestic and international participants by way of innovators, organizations and events, allowing MAT to mature as an active body. With 2020 and beyond in mind, and not omitting the largely evolving systematic designs of transportation, communication and information, the event addresses the potential of technology in creating the city's future. MAT aims to substantialize the reformative movement in technology art through experimental validations unbound by genre or category.
Date: February 11 (Sat) - March 12 (Sun), 2017
Time:10:00 - 22:00
Venue:ROPPONGI HILLS, Mori Tower 52F, TOKYO CITY VIEW
Admission:Free (Note that the admission to Tokyo City View is charged.)
▶
MEDIA AMBITION TOKYO 2017