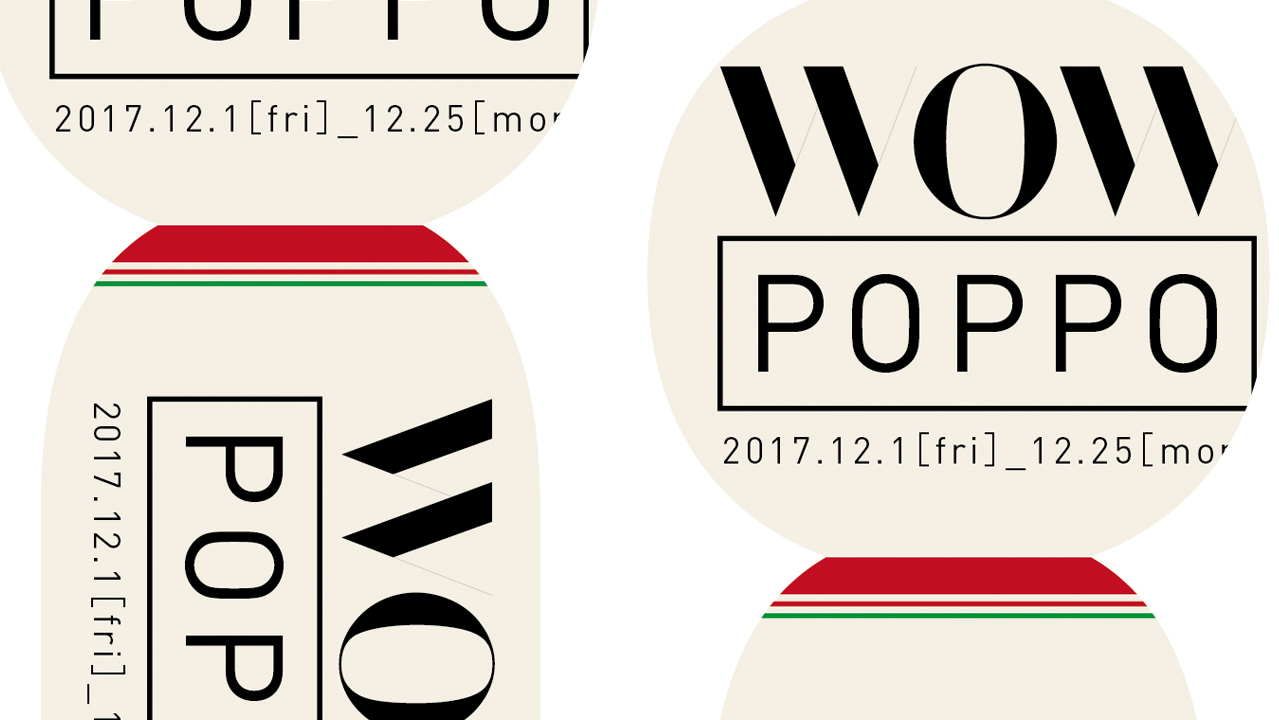 POPPO Digital Art Exhibition
WOW magazine 129 - Nov. 28th, 2017
A digital art exhibition, WOW "POPPO Exhibition" - an interactive experience making, seeing, playing with traditional toys -
From December 1 (Friday) to December 25 (Monday), 2017 at Manabia Terrace in Higashine City, Yamagata, WOW opens the WOW 'POPPO Exhibition', a digital art exhibition – an interactive experience making, seeing, playing with traditional toys. In this exhibition of state-of-the-art visual expression by WOW, there will be 3 new installations featuring traditional folk toys from Tohoku.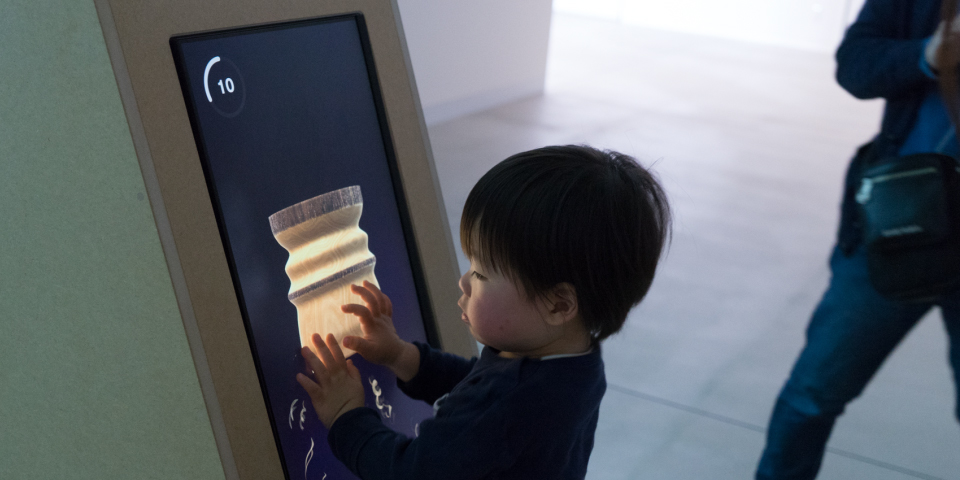 In the Tohoku region, there are old traditional folk toys such as 'kokeshi' (wooden dolls) and 'otaka poppo' (wooden toys with hawk carving). They are so familiar to everyone that perhaps we normally do not consciously think about them. But, the long tradition in the process of making these folk toys and the worldview they encapsulate are profoundly interesting.

At the POPPO Exhibition, there will be 3 new digital art installations created by WOW using our visual expression technology and based on what we learned from visiting workshops about the worldview wrapped up in these folk toys.

Interactive experimental artworks with themes such as "How do we express traditional worldview with modern technology?", "Nowadays, if we were to play with traditional folk toys?"

We hope this exhibition will give you the opportunity to experience the world of traditional folk toys from a slightly different angle and rediscover the profundity of local culture.

*POPPO means toy in Ainu language.
WOW 'POPPO Exhibition'
Date:December 1 (Fri) - December 25 (Mon), 2017 *Close on December 11 (Mon)
Time:
Sun - Thu 9:00 - 18:00 / Fri - Sat 9:00 - 20:00
Venue:Public Gallery at Manabia Terrace
Address:1-7-3 Chuo-Minami, Higashine-shi, Yamagata
Admission:General 200yen / People under 17 or over 65 year old 100 yen / Entrance is free for preschoolers (must be accompanied by a guardian / parent)
Exhibits:"FOREST of POPPO" "YADORU" "ROKURO"
Organizer:Manabia Terrace
Production Cooperation:NHK Planet 
Curator & Key Visuals:kanabou(Takenori Miyamoto + akaoni)
Special Thanks:Shuichi Umeki / Naomi Umeki (Zaou Kokeshi), Kanpu Toda (Sasano Ittobori)
▶

Manabia Terarce WOW "POPPO Exhibition"
Gallery Tour & Artist Talk Event
Date:December 2 (Sat) 14:00 - 15:30
Venue:Public Gallery at Manabia Terrace
Speaker:WOW + Takenori Miyamoto (Curetor)