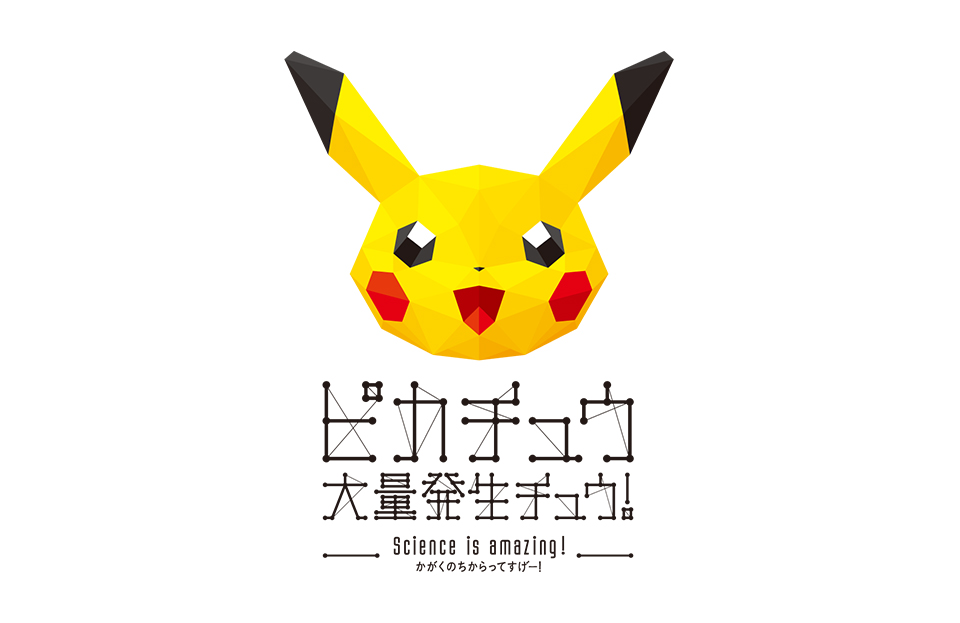 Pikachu Outbreak! "Sense of Wonder"
WOW magazine 137 - Aug. 6th, 2018
WOW's New Work "Sense of Wonder" Will Be Shown at Pikachu Outbreak!
WOW will participate in the fifth annual Pikachu Outbreak!, under an agreement with Yokohama City and The Pokémon Company on regional revitalization. In addition to the annually held daytime program, there will also be an evening program allowing visitors to enjoy an event with the beautiful night view, one of Yokohama's attractions. With the theme of Pokémon Synchronicity, WOW and Rhizomatiks Research will show presentations. Making free use of science and technology, media art and Pokémon synchronize in the world of imagination and the real world.
Sense of Wonder, the sense of being amazed by mystery
Pokémon was started by original creator Satoshi Tajiri by making a game out of insect collecting, and is now a globally popular game that is enjoyed by and connects people all over the world. Although the gaming devices and media for Pokémon have changed since Pokémon Red and Pokémon Green launched in Japan in 1996 for Nintendo Game Boy, the universal appeal of the nature-based setting and the charming Pokémon continue to enchant people and expand.
New Pokémon appear with each new game, but are set as being "discovered" rather than "newly introduced." Just like in the real natural world, species that are termed "new species" still existed in the world before being discovered. Players discover and catch Pokémon, and then understand their ecology. Understanding excites players' sense of curiosity, which spurs them to discover more Pokémon.
The process of insect collecting of discovering, catching, and understanding continuously produces circular curiosity. The work's name originates in writer Rachel Carson's Sense of Wonder, and means, in Carson's words, the sense to open one's eyes to mystery and wonder.
Curiosity is born from mysteries and wonders that cannot be understood. This work does not feature Pokémon. But viewers' sense of curiosity will be excited by watching the lively motion of various animals with a mystery that evokes Pokémon, and they will be able to discover new appeals of Pokémon. In this aesthetic experience that will raise your power of imagination and curiosity, although you look at the attraction, it also multiplies your power of imagination and you will see something different in high resolution. The sense that allows you to see that something different is your Sense of Wonder. We hope that viewers will discover something different through this work.
Sense of Wonder Details
Period: Friday, August 10 to Thursday, August 16, 2018
Time: 8 PM
Place: Minato Mirai Inner Harbor (Near the Nippon Maru Memorial Park lawn area)
*Canceled in the event of stormy weather
▶
Pokémon Synchronicity
Pikachu Outbreak! Science is Amazing!
In its fifth year, over 1,500 Pikachu will appear at Pikachu Outbreak! throughout the Minato Mirai area. Annual popular programs will continue to be held this year, including the Pikachu Parade with 20 Pikachu marching together throughout the area, plus the Super Soaking Splash Show where participants can have fun getting splashed with water. There will also be new programs including the first ever Eevee Parade, and the expanded Greetings from Pikachu Aboard a Ship Floating on the Sea.
Event Details
Event Period: Friday, August 10 to Thursday, August 16, 2018
Event Location: Around the Minato Mirai area in Yokohama
Opening Location: See the link below
▶
Official Website