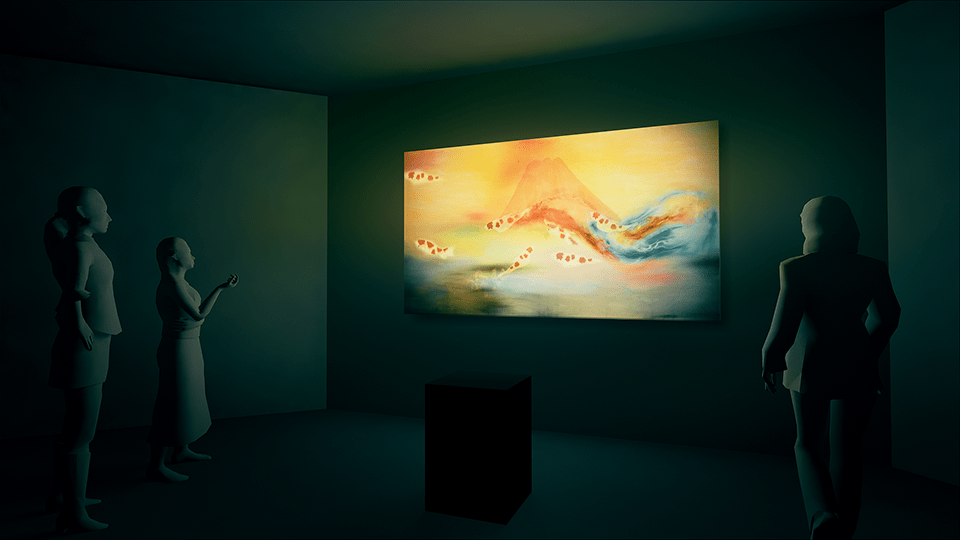 Tsurutaro Kataoka Exhibition - faces - / "motion texture 02" and "WOW Edition" Exhibition 
WOW magazine 144 - Dec. 27th, 2018
Tsurutaro Kataoka continues to demonstrate diverse talents as a painter and calligrapher, while also sometimes performing as an actor, at other times as an entertainer. In 2019, Kataoka will be celebrating his 25th anniversary in painting and a 45-year career in the performing arts. This commemorative exhibition will open on Thursday, December 27th at Matsuya Ginza. The exhibition will present over 100 works, including new pieces, representative works, and also unreleased works created by Kataoka.

Kataoka has selected to work with Mt. Fuji as the image for this exhibition. Focusing on the Olympics and Paralympics that will be held in Tokyo in 2020, he painted Mt. Fuji, the "face" of Japan, together with carp, which are known for their longevity, creating a work on Kaga Hakusan pongee. For the newest work in this exhibition, Red Fuji, WOW coordinated the planning, video, and sound production for the space in which the work is exhibited.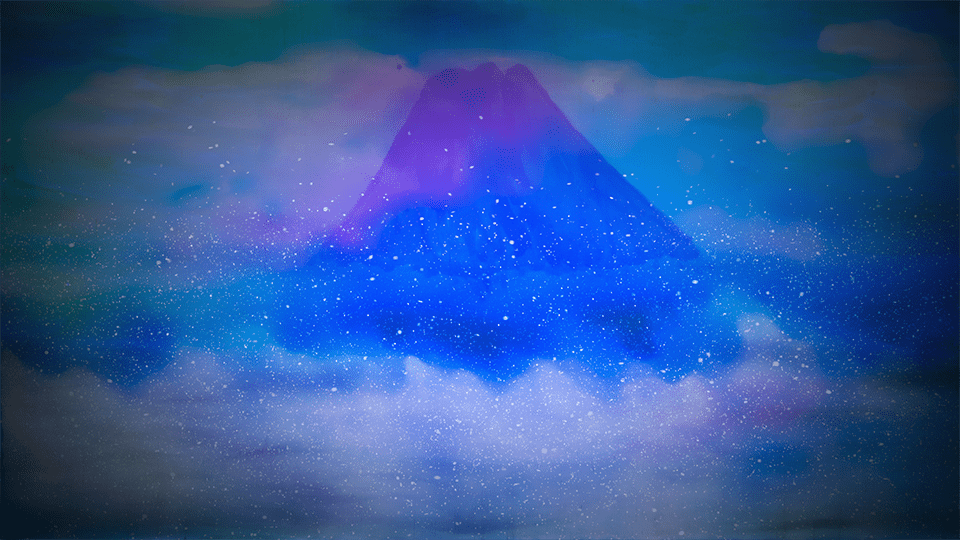 The carp swim calmly around the beautiful Mt. Fuji painted by Kataoka. Dreams and reality mix together as if a pale daydream world. The carpet of carp that spreads out amidst all this vivid color starts to color Mt. Fuji red.
This is a wonderful opportunity to enjoy the fantastic artistic world of Tsurutaro Kataoka, fused with video. We welcome you to come and view the exhibition if you are in the neighborhood.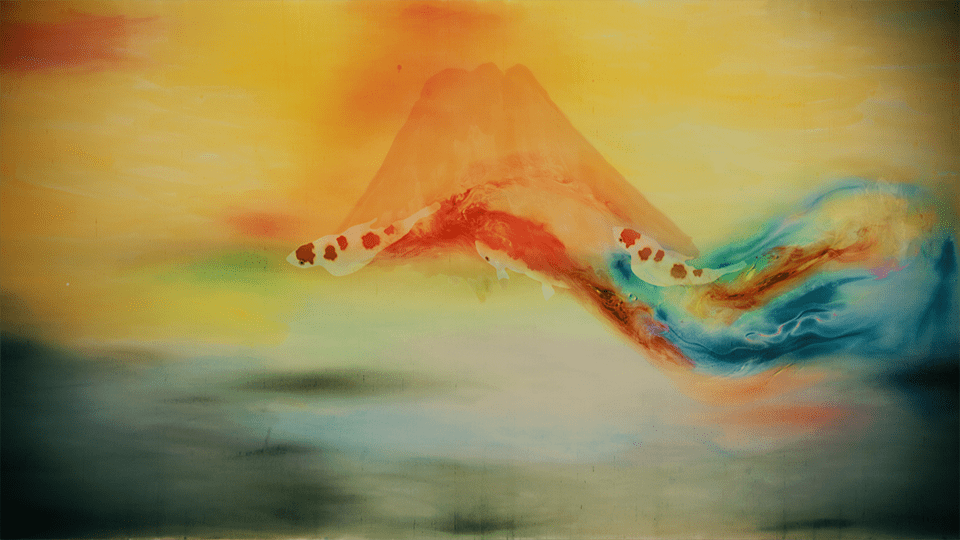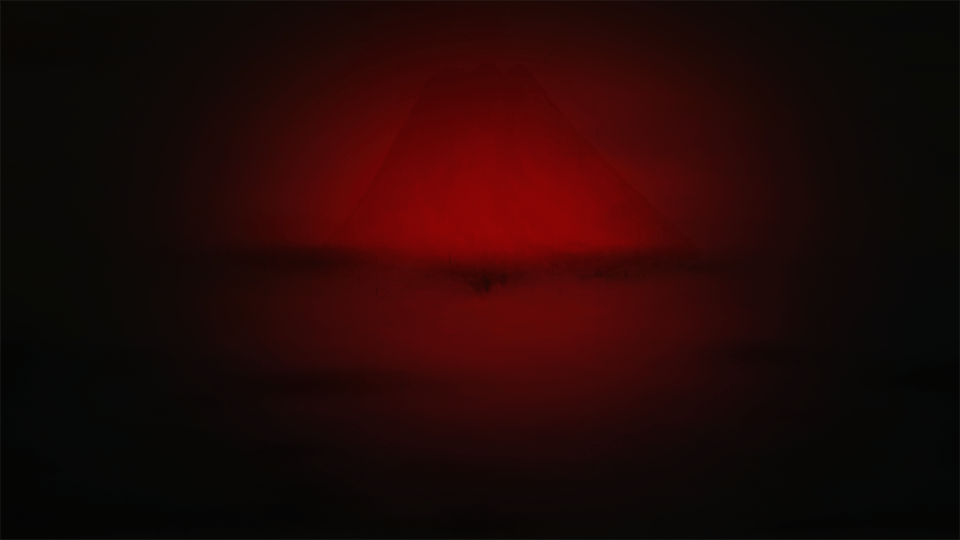 Tsurutaro Kataoka Exhibition - faces -
Venue: Event Square, 8F, Matsuya Ginza
Address: 3-6-1 Ginza, Chuo Ward, Tokyo
Admission fee: ¥1,000 (¥700) / senior high school students ¥700 (¥500) / junior high school students ¥500 (¥400) / elementary school students ¥300 (¥300)

*Prices inside the ( ) are for advance-purchase tickets. Advance purchase tickets are on sale until December 26th (Wednesday) at Yahoo! Pass Market, Lawson Ticket (L Code 31346), and 7-11 stores.

Organizer: Tsurutaro Kataoka Exhibition - faces - Executive Committee
Special cooperation: Ohta Production

Cooperation: Kusatsu Tsurutaro Kataoka Museum, Yamanaka Tsurutaro Kataoka Craft Museum, Imari Tsurutaro Kataoka Craft Museum, Fukushima Tsurutaro Kataoka Art Garden
Production cooperation: WOW (video for Red Fuji), Flower artist Masaru Akai (Camellia Corridor decoration), Yamaha Music Japan (acoustic system)
Planning and production: OGINO MANAGEMENT CORPORATION
Inquiries: Matsuya Ginza 03-3567-1211 (switchboard)
"motion texture 02" and "WOW Edition" Exhibition at HOTEL ANTEROOM KYOTO
Starting from January 5th, 2019 (Saturday), "motion texture 02" and "WOW Edition" will be exhibited for a limited time at the ANTE STORE in HOTEL ANTEROOM KYOTO.
"motion texture 02" is the sequel to "motion texture", a landmark piece of installation art which was built around the concept of "tangible images" and created by WOW in 2006. "motion texture 02" was developed by seven teams of creators and features 4k high definition motion graphics. The piece attempts to stimulate the viewer's perception of reality by adorning the viewer's surroundings with intangible, moving visual art pieces.
The piece features AMPs (Ambient Media Players), which are media displays that aim to provide a whole new visual experience in living spaces. AMPs were developed by Panasonic Appliances' new business creation project, "Game Changer Catapult". "WOW Edition", an art piece which aims to condense the essence of "motion texture 02" into a "single image", is also available for purchase at the exhibition.
AMP
It is an attempt of visual media that enriches our lives by "experiencing" the contents beyond the form of "viewing." Create "a new experience of visual and sound culture" by harmonizing with time and adding colors according to the space, rather than the previous conception of "viewing" images on TV or PC.
▶
AMP
HOTEL ANTEROOM KYOTO
HOTEL ANTEROOM KYOTO offers hotel rooms and apartments renovated accommodation just south of Kyoto station. ANTEROOM consists of gallery, Breakfast restaurant and bar, and brings together art and culture expressing the essence of 'ever-changing contemporary Kyoto' through various activities.
▶
HOTEL ANTEROOM KYOTO
motion texture 02 / WOW Edition Exhibition
Date:January 5th (Sat) - January 22nd (Tue)
Place:ANTE STORE, HOTEL ANTEROOM KYOTO
▶
HOTEL ANTEROOM KYOTO