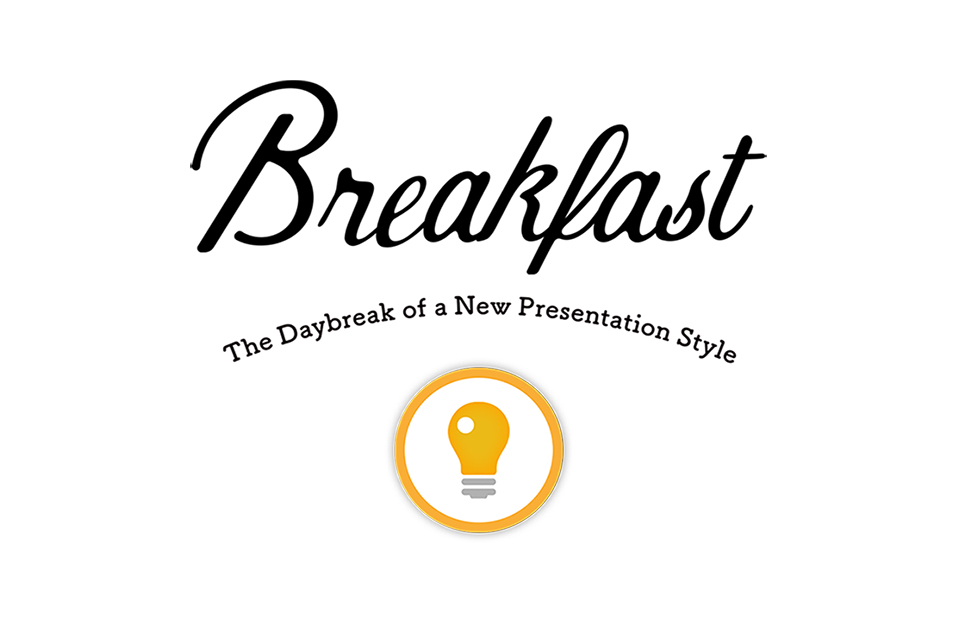 Freeing information distribution from the framework of "pages" into a "story." "Breakfast" beta version, a new style of presentation tool, now available.
WOW magazine 158 - Aug. 26th, 2019
WOW has released the beta version of
"Breakfast"
, a presentation tool that provides a new style of visual expression. WOW has used a range of visual design both domestically and internationally to development technology to support a variety of companies' presentations. Our new development, Breakfast, changes presentations into a "story" to make listeners think, making a moving storytelling presentation style possible. In addition, its fast automatic layout and efficient information arrangement allow ideas to flow freely and provide strong support both creativity and business situations.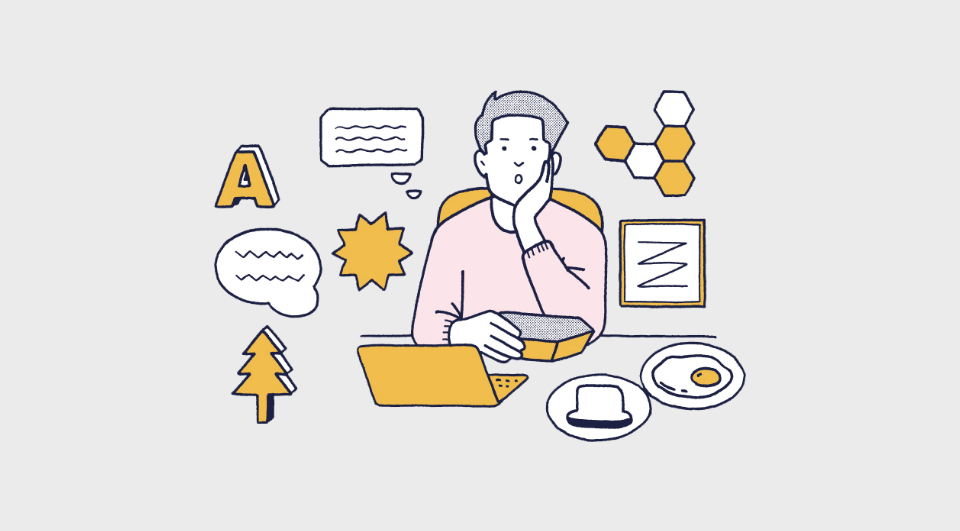 What is Breakfast?
Until now, most presentation documents were made in a slide format with pages. In this style, there is a tendency to cram too much information onto one slide. With Breakfast, the traditional "turn the page and proceed slide style" is no more. Instead, it takes on a "vertical scrolling style where you do not analyze the flow of the content", and it places importance on conveying a succession of stories. In addition, you can enter text quickly like with text editor, as well as simply dragging and dropping to add pictures and videos to complete a beautiful presentation. Breakfast takes your thoughts and presentations to a new creative place.
Characteristics of Breakfast
Presentations are a vertical scrolling style
It does not use the "turn the page and proceed slide style" that was common in presentations until now, but instead takes on a "vertical scrolling style where you do not analyze the flow of the content". It realizes a style where presentations are both easy to make and talk about.

Simple and quick presentation creation
Entering text quickly like with text editor and swiftly dragging and dropping visual materials to add them.

Semi-automatic layouts
If you use Breakfast, you can create documents in a short amount of time and you can use the majority of your time on more essential work, such as organizing your ideas and thoughts. In addition, you can group together text, pictures, and videos, as well as easily customizing layouts.

Sorting and organizing are simple
Will you talk systematically, or from the results, or perhaps from a self-introduction? The order in which you convey information in a presentation is very important. Just by dragging text and pictures, you can easily sort and organize, helping to create the context for your presentation.

Manage multiple presentations in a list view
You can manage multiple presentations using the two-layer notes and pages list view on the left of the screen. Thus, relieving you of the bother of wondering "where did I save the other version of this presentation again?".

Simple and modern designs
There are three themes, School, Novel, and Minimal for presentation visual styles. By using beautiful layouts, colors, and typography your presentation turns into a sophisticated-looking design.

Realizing interactive presentations using widgets
Interactive presentations, which were difficult to realize using presentation tools up until now, are possible and can be used to effectively generate an atmosphere, too.
・Timer
Displays a timer in the presentation. Can be used for thinking time during a workshop.
・Dice
Displays a participant's names at random. Makes interactive communication with participants possible, such as nominating a questioner.
・Camera
Displays web camera visuals. Allows you to share what is right in front of you in an instant on the screen during a presentation.
・Universe
Uses animation to display keywords that you have entered in advance.

Support for HTML exporting
On Breakfast, content can be exported in HTML format for distribution.

Preview functions
You can perform editing while displaying the presentation screen in real-time.
Recommended for the following people
Beginners: People who aren't yet used to presentations. Perfect for those who want to reduce the time used to make documents as much as possible and instead spend it on practicing the presentation.

Designers: For those who want to make beautiful presentations for clients or company meetings, the likes that never been seen before.

Teachers: For those who want to arrange handouts and slides that need to be prepared for each lecture, and realize lectures with more interaction with students.

Doctors: For those who want to convey the purpose and results of their research in an easy-to-understand context and have the results of their research utilized further in society.