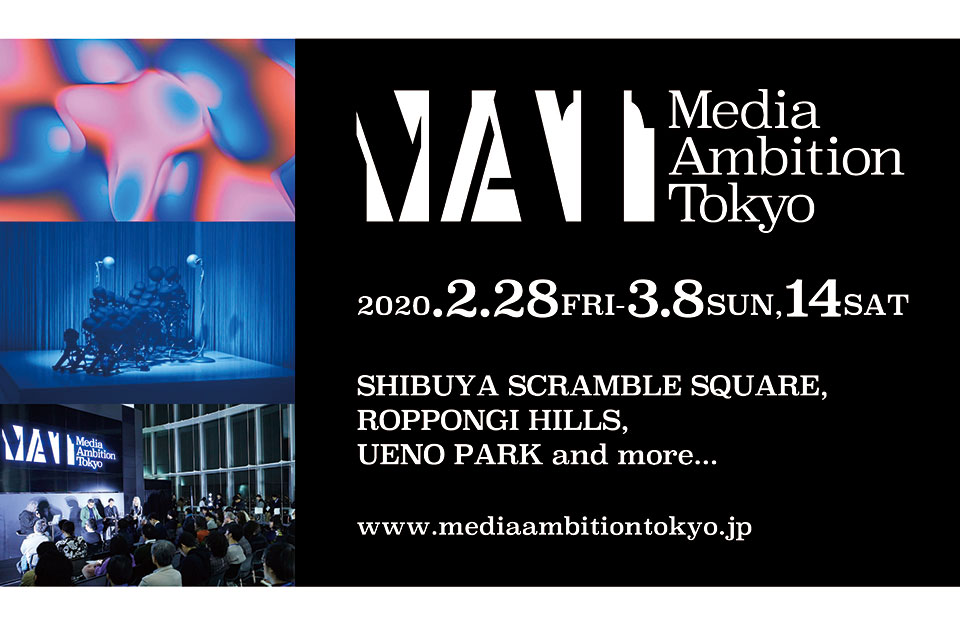 Media Ambition Tokyo 2020
WOW magazine 163 - Feb. 28th, 2020
From February 28 (Friday) 2020 until March 8th (Sunday) "Media Ambition Tokyo 2020," a technology and culture festival that is concerned with the creation of future will be taking place. As a part of MAT, WOW will exhibit an installation piece "Emerge," which was previously exhibited during the Reborn-Art Festival in 2019, and showing the video recording of "Akan Yukar 'Lost Kamuy'," a play that combines digital art and traditional dance of the Ainu people.
During the MAT period, to prevent the spread of the coronavirus, we will display the content on the main website and through SNS messages so that attendance at the location will not be required. We will post updates on the
MAT main website
once more details are confirmed.
Emerge
"Emerge" is a work in which light, moving in bizarre ways, lightens up the darkness. The paths it draws are unpredictable, embodying WOW's pursuit of "anima = life spirit that dwells in the movement," which lets the viewers see various "images of life" in the movement.
Venue:North Tower, Roppongi Hills
Date:February 28 (Fri.) - March 8 (Sun)
Time:11:00 - 22:00
Admission:Free
▶
Emerge

Lost Kamuy
WOW will showcase the video recording of "Akan Yukar* 'Lost Kamuy'" which was a stage performance fused Ainu traditional dance and contemporary dance. WOW was in charge of the production and staging of the videos used on stage.
* "Yukar" is a word meaning, "an epic poem" which has been passed down by Ainu people.
Venue:SHIBUYA SCRAMBLE SQUARE 15F
Date:February 28 (Fri.) - March 8 (Sun)
Time:11:00 - 22:00
Admission:Free
▶
Lost Kamuy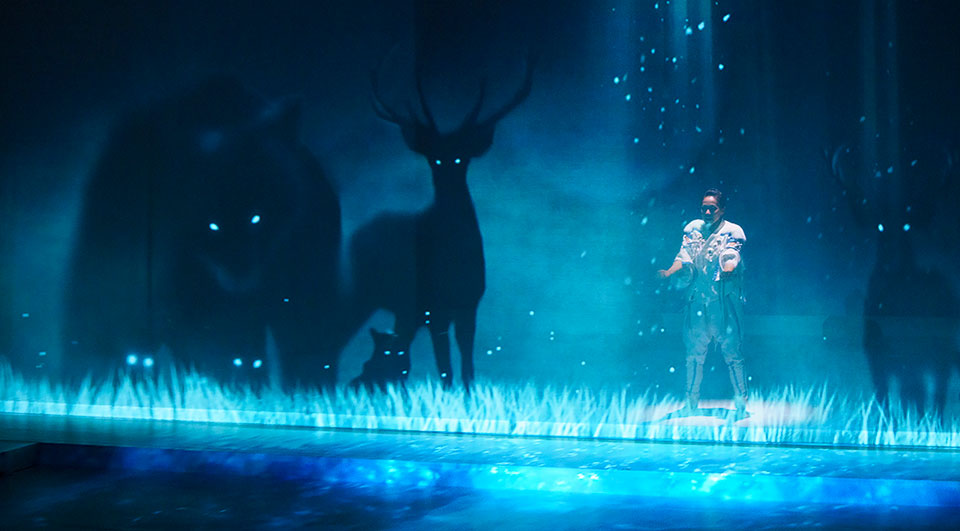 Media Ambition Tokyo
[MAT], which is holding its eighth session this year, is a real showcase that employs an experimental approach to put the latest technological culture into implementation in urban environments. The project consists of various artworks, videos, and talk shows concentrated mainly in Shibuya, as well as Roppongi, Ueno. By inviting innovators and companies working in various fields both in Japan and abroad, MAT is expanding its diverse program throughout the city and continuing to develop as a unifying body that brings disparate cultural elements together. In 2020 and beyond, as our methods of transportation and communication and urban information systems continue to transform, MAT aims to be a festival for technological art with the power to shape the future, exporting the possibilities of such technology from Tokyo to the world.
▶
Media Ambition Tokyo