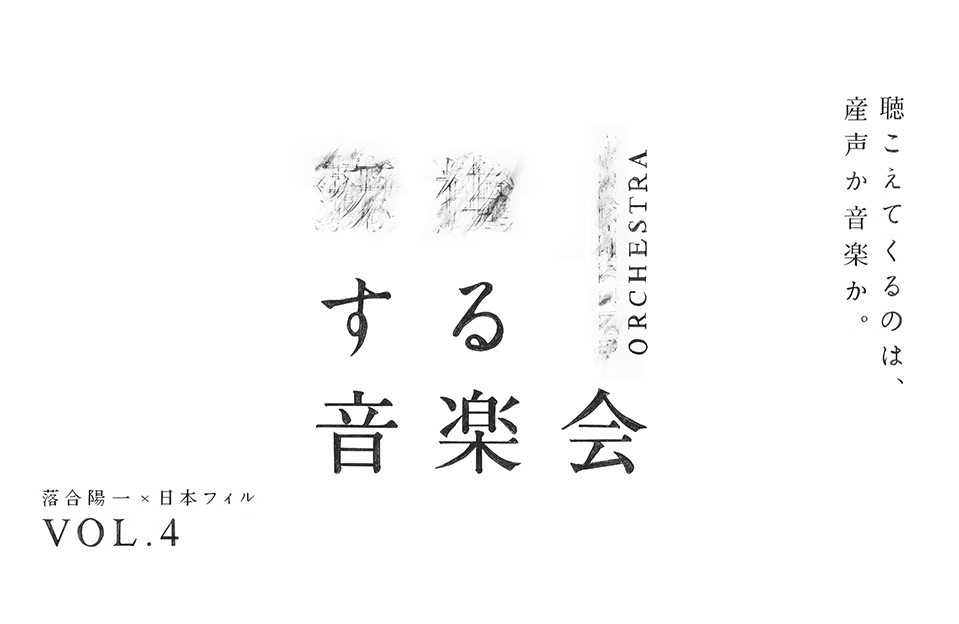 Reconstructing the orchestra using technology: "____ Orchestra"
WOW magazine 170 - Sep. 11th, 2020
2018 saw the start of the "Yoichi Ochiai x Japan Philharmonic Orchestra Project" under the theme "Reconstructing an Orchestra with Technology." This year, too, WOW will participate again as the "image instrumentalist." Previous performances aimed to create an opportunity to experience a new attractiveness and new values of an orchestra. This year's concert will look at the state of the orchestra in the coronavirus pandemic and explore the new attractiveness of offering online streaming in addition to the live performance on stage.

Concert-goers will be able to experience the visual production and various "live sounds" of the concert hall created by an 8K projector. At the same time, the online streaming will use the industry's highest standard sound quality (AAC-LC384kbps) and 2K image quality to convey the atmosphere of the concert, and viewers will be able to enjoy a visual production different from that in the concert hall.

The current necessity to "avoid proximity" has confronted us with the question of what the new style of a concert should be. The title of this production, "____ Orchestra," reflects how the initial plans for the concert had to be abandoned due to the coronavirus and our determination to go through "trial and error" to search for a new concert style. "____ Orchestra" is not just an alternative option to view stage productions online, but a new way of appreciating music that can only be enjoyed online. While retaining the "sound" and "atmosphere" of a live orchestra, the same concert can be experienced in completely different ways at the live venue and online. It is up to the listener to decide whether they want to see the concert on the stage where a new performance is being created or the online concert that is created through this performance. There will be only a limited number of tickets available for the Tokyo Metropolitan Theatre Concert Hall to maintain social distance, but we hope that the concert-goers who saw the concert on stage will later watch the performance again when it is distributed online and enjoy comparing the two different performances.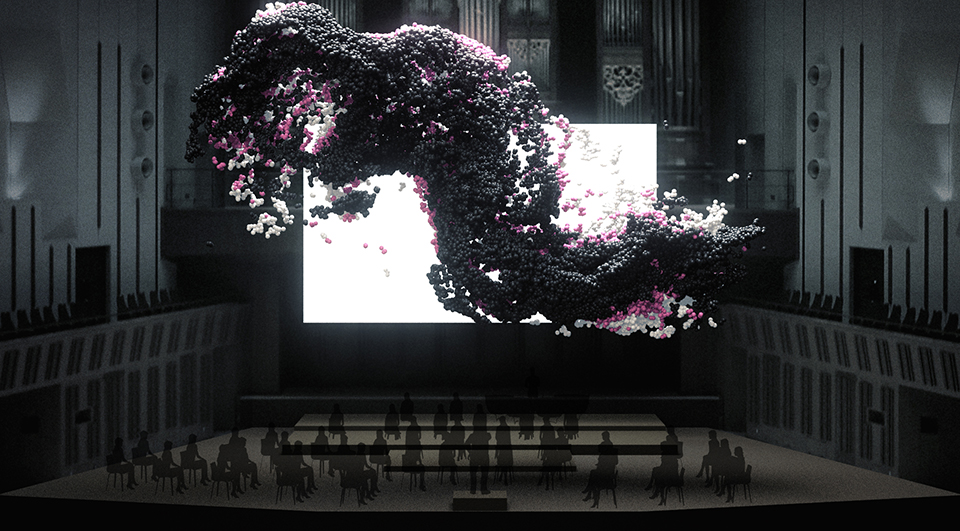 This concert will have two parts and include performances of Beethoven's "Symphony No. 7, Fourth Movement", Stravinsky's "A Soldier's Tale" (suite version with staging), Dai Fujikura's "Longing from afar" [hybrid performance] (world premiere), and other pieces.

Beethoven's "Symphony No. 7, Fourth Movement"
In 2020, the 250th anniversary of Beethoven's birth, many performances to celebrate his birthday have been cancelled due to the coronavirus pandemic. One of the most popular classical concert pieces, "Symphony No. 7, Fourth Movement," will be performed by the largest ensemble of this concert.

Stravinsky's "Soldier's Tale"
This piece was composed about 100 years ago, just after the First World War, at a time when the world was suffering the double hit of economic hardship and the spreading Spanish flu. In those difficult times, so very similar to our own, Stravinsky pioneered a new form of theatrical art, with a small orchestra, as a viable way to perform.

Dai Fujikura "Longing from afar" [hybrid performance] (world premiere)
This piece was composed in May 2020 during the time where people were asked to stay home due to the coronavirus. The instrumentalists all perform remotely and simultaneously at seperate locations, and the performance is brought together online. This piece, which can be performed together while physically apart, will be premiered live on September 28th at the upcoming Bonkuri Festival, where the composer himself is the artistic director. This performance will be the world premiere of the "concert hall + online" hybrid form and will also feature a new version of score music, enabled through cooperation with Fujikura.

What does it mean for people to come together to create harmony? How have musicians confronted society and the times through history repeating itself? And what has been handed down to us living today in terms of expression, of art and of humor? Beethoven's "Symphony No. 7, Fourth Movement" brings a nostalgia for the past orchestral form that was considered the standard in the "before corona" era and a longing for the future. Stravinsky's "A Soldier's Tale" is a mark of the concert form, which has survived through difficult times, and this performance. Dai Fujikura's "Longing from afar" demonstrates a new form of "ensemble," bringing us "music that connects even over the distance." Based on the concept of "reconstructing an orchestra with technology," we will do what we can to connect the musical genealogy to the future through trial and error, and give all we have to "____ Orchestra."

"____ Orchestra" wants to explore ways of experiencing music concerts during the coronavirus pandemic. We invite you to think about the blank space in the title. And please enjoy the orchestra concert as if it were a reborn "baby."
■Crowdfunding
"____ Orchestra" is looking for your support through crowdfunding again. In addition to tickets, we are offering various benefits, such as limited-edition goods, event participation rights, and 8K videos.
For more information and to support us, click
here.
The deadline for support is 23:00 on Wednesday, September 30th.
■PERFORMER/STAFF
Direction: Yoichi Ochiai
Performers: Hikaru Ebihara (conductor) / Japan Philharmonic Orchestra (orchestral music) /
Visual Design: WOW
Lighting: Kazuhiro Naruse
Others
■PERFORMANCE DETAILS
"____ Orchestra"
Date: October 13th, 2020 (Tues) Start time: 7:00 p.m.
Place: Tokyo Metropolitan Theatre Concert Hall
Program: Beethoven "Symphony No. 7, Fourth Movement," Stravinsky "Soldier's Tale," Dai Fujikura "Longing from afar" [hybrid performance] (world premiere), others
Open to: primary school students or older
Reference Videos ▶
Vol.1
Vol.2
Vol.3
▶
Official Website
■Fees
Concert admission tickets S: 6,000 yen, A: 5,000 yen, under 25 years old and Diversity seats: 3,500 yen (tax included)
Online viewing tickets: 6,000 yen
※ Please note that an additional service charge of 220 yen (tax included) will be charged at the time of payment.
※ The redelivery online tickets (October 24th) will be sold separately.
■Application and Release
Concert tickets
: Now on sale through Japan Philharmonic Service Center and other PG outlets.
Online viewing tickets
: Now on sale on ePlus  
Live streaming on October 13th
Re-streaming on October 24th
 *Online tickets are available up to one week before each delivery.
 *Playback will not be possible in the archives (soon after)
■Performance Operating System
Sponsorship/Plan/Production: Japan Philharmonic Orchestra
Collaboration: Emohaus Inc, WOW, TBWA\HAKUHODO (PR Design Cooperation), MUSIC/SLASH (Broadcast Cooperation), Imura Office (Technical Cooperation)
Equipment Support: Astro Design
We will put on the performance with infectious disease control measures in compliance with government guidelines. Tickets for the in-person performance will be sent in late September. Also, when visiting the venue, please wear a mask and cooperate with us to prevent any spread of disease.