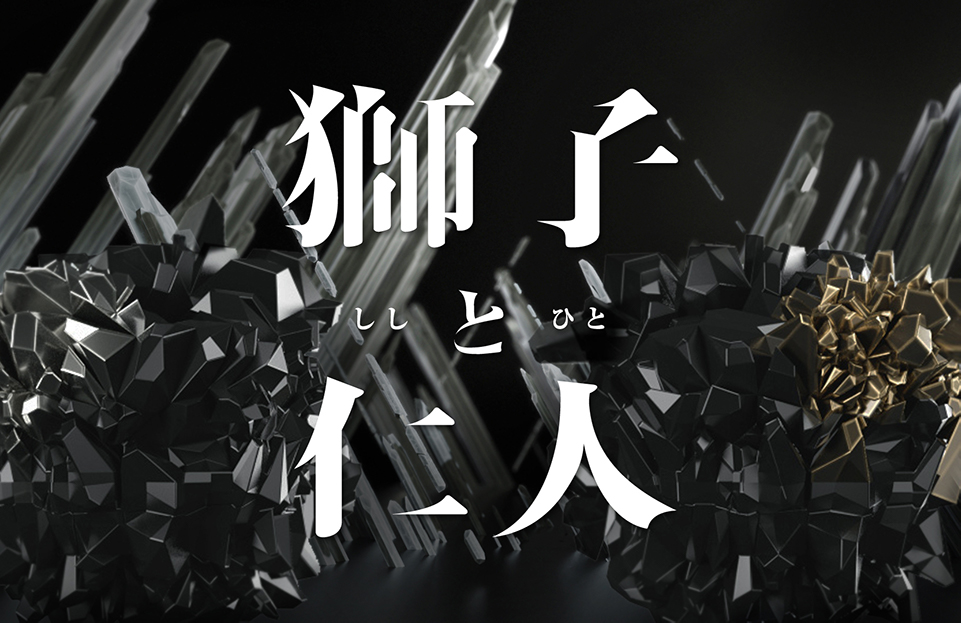 Modern Performing Arts "The Ancient Lion and Modern Man: A 21st-Century Folk Performance" will be streamed live for free from Nov. 6 to 8 from Ginoza, Okinawa
WOW magazine 174 - Nov. 2nd, 2020
WOW will be in charge of visual design and visual direction, and the performance in collaboration with the performance group GRINDER-MAN will be held for three days from November 6 to 8 at the Garaman Hall in Ginoza Village Cultural Center in Okinawa Prefecture. The performances will be streamed live on YouTube for free each day.

Live voice and piano performance and physical expression born from two gold and silver lions x two dancers by the creative eisa "LUCK." In addition, we made full use of AR expression that synthesizes CG in real-time, camera work from first-person perspective, and sound design that is recommended for earphones. While realizing the tense atmosphere of live performance, we are challenging the realm of expression by actively incorporating technology and experimentation.
"Dance is a prayer for fertility and peace of mind that has been going on since ancient times. In this world where blessings from nature and awe beyond human knowledge are side by side, human beings have used dance to make wishes, pray for repose, and transcend misfortune. Why did we begin to dance? And how will we transform?

Thinking about the origins of the tradition, learning about the inheritance, incorporating the old with the new, and searching for a new way of being and the value of the existence of dance, we arrived at an experimental "contemporary art" that takes on the past and the present and the distance between the audience. Traditional performing arts and media art expression, Okinawa and Tokyo, performers and audience, online and offline. We hope that this new form of communication, which straddles time and space, hand in hand in concert with each other, will be our hope for tomorrow. (GRINDER-MAN)"
WOW participated in the conceptual planning stage of the "Lion." We were in charge of building the world view by making full use of shape design and images. The "Lion" is a creature of the imaginary world that our ancestors saw in their visions. Going back to the origin of this imagination, we approach the re-creation of the lion by making full use of modern materials and AR.
The Ancient Lion and Modern Man: A 21st-Century Folk Performance
Performance Date: November 6th 19:00- / November 7th 20:00- / November 8th 14:00-
YouTube Live URL:
Nov 6th 19:00-
/
Nov 7th 20:00-
/
Nov 8th 14:00-
▶
Official Website