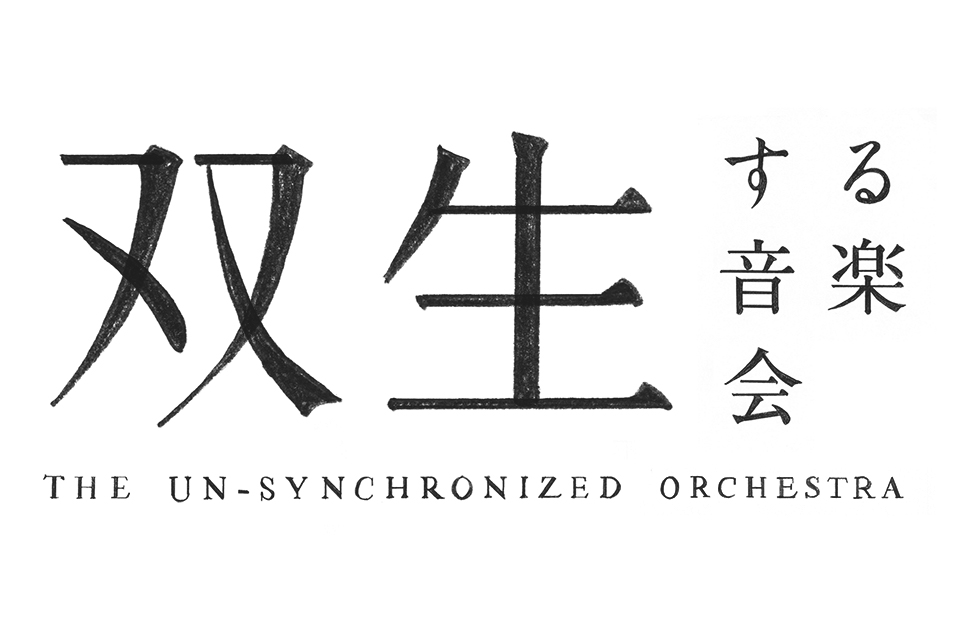 Reconstructing the orchestra using technology: "UN-SYNCHRONIZED ORCHESTRA"
WOW magazine 172 - Oct. 15th, 2020
The "Yoichi Ochiai x Japan Philharmonic Orchestra Project", launched in 2018 under the theme of "Reconstructing the Orchestra with Technology." WOW participated in this year's "____ Orchestra" at the Tokyo Metropolitan Theater on Tuesday, October 13, 2020, as the "image instrumentalist" again.
PLAY▶
Digest Movie EP.9
In past performances, we have attempted to create a venue for people to experience the novel appeal and value of orchestras, but this year we explored the role of orchestras in the wake of the Covid-19 pandemic and sought the new appeal of online streaming in addition to performances at venues. In the theater, you can enjoy the orchestra and the image instrumentalist projected by the projector and the music that echoes through the theater space, while the online streaming offers the industry's highest level of sound quality (AAC-LC 384kbps) and 2K image quality, including AR images, to create a realistic concert experience and a three-dimensional effect made possible by digital technology.
The title of the performance, "____ Orchestra," reflects the abandonment of the originally planned concert due to Covid-19, and the "trial and error" determination to find a new concert. The goal of this concert was to provide a new viewing experience that could only be achieved online, rather than act as mere substitute for theatrical viewing, and to allow the audience to enjoy the same concert but as a completely different experience between the concert hall and the online distribution, while maintaining the "sound" and "style" of the live orchestra. It was born as "UN-SYNCHRONIZED ORCHESTRA" and the blank part of the title will be revealed at the end of the performance.
ONLINE Re-Streaming on October 24
It will be streamed online again at 19:00 on Saturday, October 24. Please enjoy the moment when this performance, which has been progressing as "____ Orchestra," is born as "UN-SYNCHRONIZED ORCHESTRA."
■PERFORMER/STAFF
Direction: Yoichi Ochiai
Performers: Hikaru Ebihara (conductor) / Japan Philharmonic Orchestra (orchestral music) /
Visual Design: WOW
Lighting: Kazuhiro Naruse
Others
■Application and Release
Online viewing tickets: Now on sale on ePlus
Re-streaming on October 24th

*Online tickets are available up to 7pm on October 17th.
 *Playback will not be possible in the archives (soon after)
■Fees
Online viewing tickets: 6,000 yen
▶
Reconstructing the orchestra using technology: "____ Orchestra"
▶Digest Movies 
EP.1
/
EP.2
/
EP.3
/
EP.4
/
EP.5
/
EP.6
/
EP.7
/
EP.8