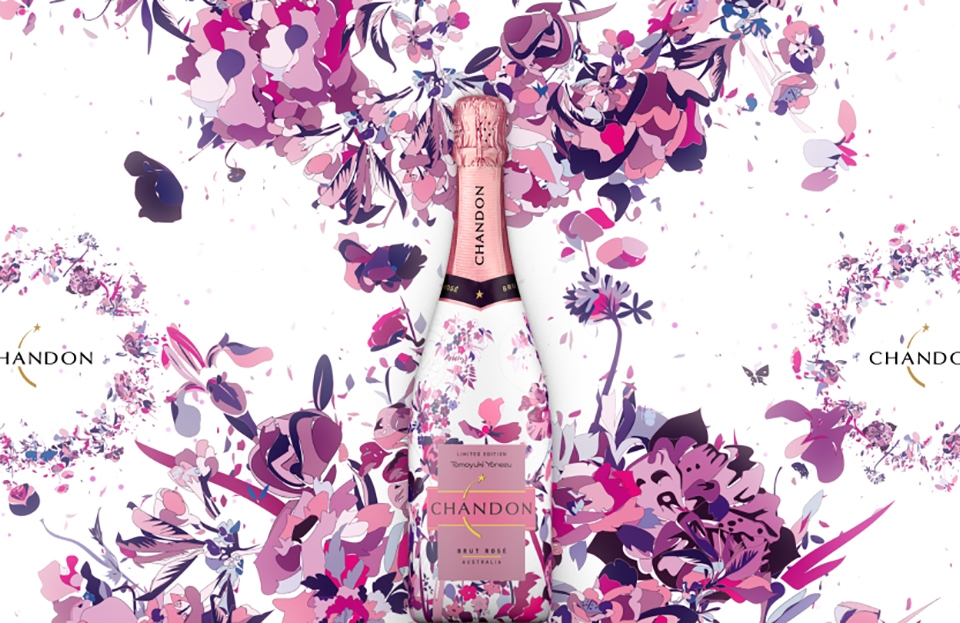 Ohanami CHANDON 2017
WOW magazine 116 - Mar. 27th, 2017
WOW is in charge of a plan/stage for an atrium space and a gallery, a video production, and a sound production at "Ohanami CHANDON 2017" held at SPIRAL in Omotesando from March 31st (Fri) to April 1st 2017 (Sat).
This bottle of CHANDON rosé is made through a collaboration of CHANDON and Tomoyuki Yonezu. It is a limited edition in Japan. WOW followed the world perspective arising from a modern interpretation of "Kachofugetsu" (the beauties of nature) and staged the atrium space in a motif of an open-air tea ceremony.
We are using a 15.3 meter long and 3.3 meter high wall surface of the 1st floor at Omotesando SPIRAL, placing the 2.8 meter high gigantic bottle in the center of the wall, and projecting images. We graphically describe the beauty and grace of changing nature and invite visitors to the world of colorful spring. Additionally, we create a further immersive feeling by projecting images on visitors' bodies.
Ohanami CHANDON 2017
Date:March 31st (Fri) to April 1st 2017 (Sat)
Time:11:00〜20:00 (Closing at 23:00 on Friday)
Place:Spiral Garden (Spiral 1F)
Address:5-6-23 Minami Aoyama, Minato-ku, Tokyo
Admission:Free