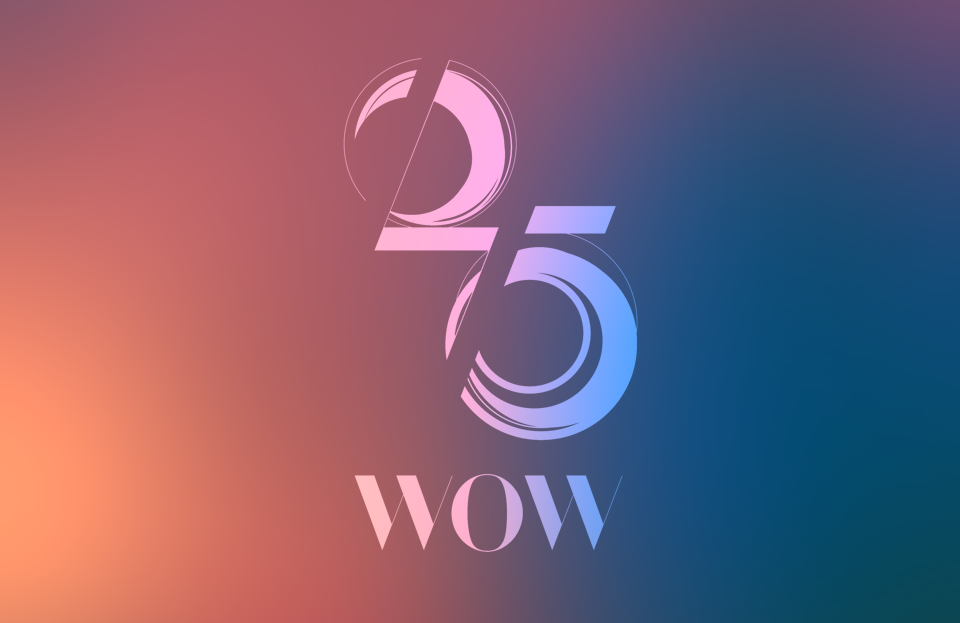 Happy New Year 2022
WOW magazine 194 - Jan. 4th, 2022
May this year be a great one! We look forward to your continued patronage in 2022.
This year, WOW will turn 25. Look out for WOW's fresh adventures as the creative baton is passed on into the future.
▶
WOW 25
Staff Recruitment
We are looking for people who are involved in exploring a variety of visual designs such as UI/UX and R&D, with a focus on 3DCG, which is WOW's specialty. At WOW, we do not just produce works for our clients, but also original works every year. This year, an exhibition project for the 25th anniversary is also underway.
In terms of locations, in addition to Tokyo and Sendai, working from home is also negotiable at this time. Please check the Careers application guidelines and use the entry form to apply. Let's send out new visual expressions to the world together.
Recruitment: Visual Designer, Interface Designer, Programmer
Work locations: Tokyo, Sendai, Working from home (negotiable)
Application deadline: Saturday, January 15th, 2022
▶
Careers
▶
Application