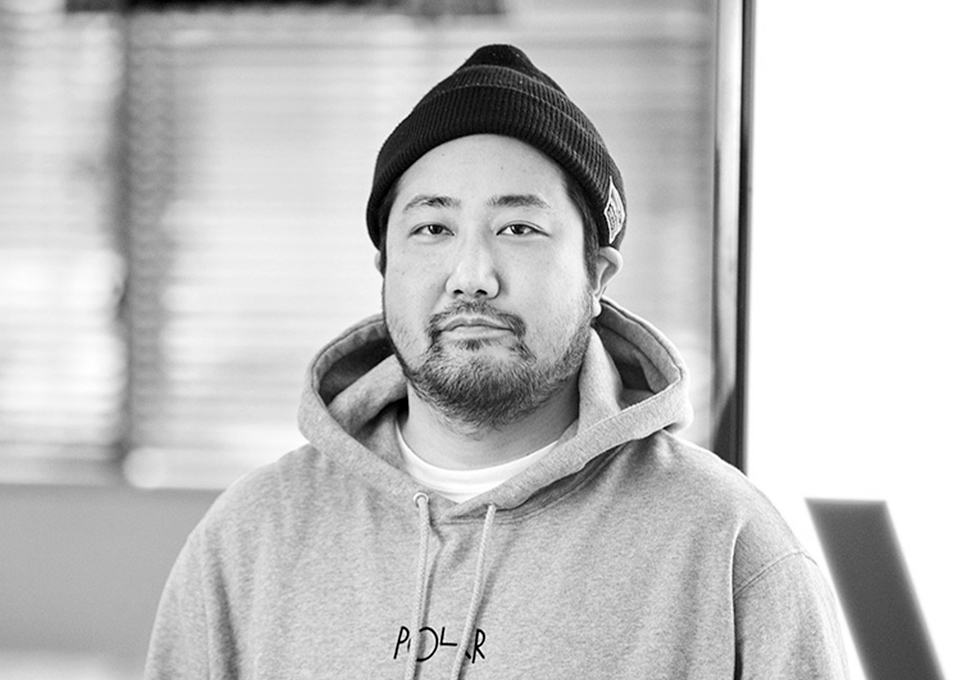 Shunsaku Ishinabe
Shunsaku, brings a versatile technical toolset to WOW joining the company in 2017 as an award winning creative technical director. Focusing his energy on expression and creativity he views technology as a tool not the medium. Shunsaku has received an ADC One Award for technical direction and is capable of developing for web, mobile, programing for interactive video, system development, and installation art.

Award : Webby Award / THE ONE SHOW / ADC / London International Award / Vimeo Staff Pick
Credits
WOW
Creative Director:Takaaki Morita
Art Director / Technical Director / Programmer:Shunsaku Ishinabe
Visual Designer:Daisuke Moriwaki, Tsutomu Miyajima, Itsuki Maeshiro, Tatsuki Kondo, Hiroshi Takagishi
Producer:Yasuaki Matsui
Sound Designer:Tomohiro Nagasaki
Engineer:Yuta Nakano
Equipment:
CIMA
RENDER
RENDER is an experimental installation created using 20 sheets of organic display electroluminescence. Its focus's on the perception of "being able to see things that cannot actually be seen" using footage from the the natural world such as rain, wind and lightning, as well as a three-dimensional audio reconstruction using natural sound fragments.
The artwork aims to trigger a new sense of depth allowing viewers to reimagine what is depicted between each display using their minds to fill in the blanks. By displaying fragmented three-dimensional visuals on multiple displays, a new perspective can be explored not only from the front but all angles in 3D space. This experience will intensely stimulate the viewer's imagination, leaving a deeper impression on one's mind.
Award
The 2019 Webby Awards | Honoree
Video: Art & Experimental: Honoree▶
For more detail
Vimeo
Staff Pick in April, 2018
Credits
WOW
Creative Director:Takaaki Morita
Art Director / Technical Director / Programmer:Shunsaku Ishinabe
Visual Designer:Daisuke Moriwaki, Tsutomu Miyajima, Itsuki Maeshiro, Tatsuki Kondo, Hiroshi Takagishi
Producer:Yasuaki Matsui
Sound Designer:Tomohiro Nagasaki
Engineer:Yuta Nakano
Equipment:
CIMA
Credits
Direction:WOW
Planing / Director / CG Design:Tatsuki Kondo
CG Designer:Misaki Horai
Technical Director:Shunsaku Ishinabe
Producer:Yasuaki Matsui

Music:P-CAMP Inc.
Director:Mitsuru Sameshima

LED Equipment:TELMIC Corp.

Device Equipment:Yaguchi Denshi

Agency:McCANN TOKYO

Production:TYO drive
Producer:Tatsuhiro Ishikawa
Production Manager:Yuya Fujita
Making Director:Shuhei Yamada (HANABI)
Amazon Fashion Week TOKYO 2017 S/S
WOW was in charge of the planning, production, and creation for the opening party of "Amazon Fashion Week TOKYO 2017 S/S," which was held in Omotesando Hills on October 17, 2016. We aimed to create a performance in line with Amazon Fashion Week TOKYO's idea of "a performance full of surprises the likes of which has never been seen."
With one of the key visual elements of fashion shows, White Cube (=white boxes), as a motif, we arranged 125 boxes on the wall above the stage in a geometric pattern. We began with projection mapping onto this wall of boxes and, in the middle of the event, used other devices and programming to animate the opening of their lids. We utilized the illusionary effect produced by combining projection mapping, box animation, and lighting. We believe that we enlivened the event by our creation of a space and experience full of surprises.
Award
"ADC 96th Annual Awards"
Design: Environmental / Museums / Gallery Installation ▶
For more detail
"THE ONE SHOW"
Design: Branding / Brand Installation▶
For more detail
Design: Immersive / Environmental / Indoor Spaces▶
For more detail
"London International Award 2017"
Design: Digital Installations▶
For more detail
Design: Art Direction▶
For more detail
Design: Experiential Design▶
For more detail
Design: Innovative Use of Design▶
For more detail
Design: Branded Content▶
For more detail
Credits
Direction:WOW
Planing / Director / CG Design:Tatsuki Kondo
CG Designer:Misaki Horai
Technical Director:Shunsaku Ishinabe
Producer:Yasuaki Matsui

Music:P-CAMP Inc.
Director:Mitsuru Sameshima

LED Equipment:TELMIC Corp.

Device Equipment:Yaguchi Denshi

Agency:McCANN TOKYO

Production:TYO drive
Producer:Tatsuhiro Ishikawa
Production Manager:Yuya Fujita
Making Director:Shuhei Yamada (HANABI)