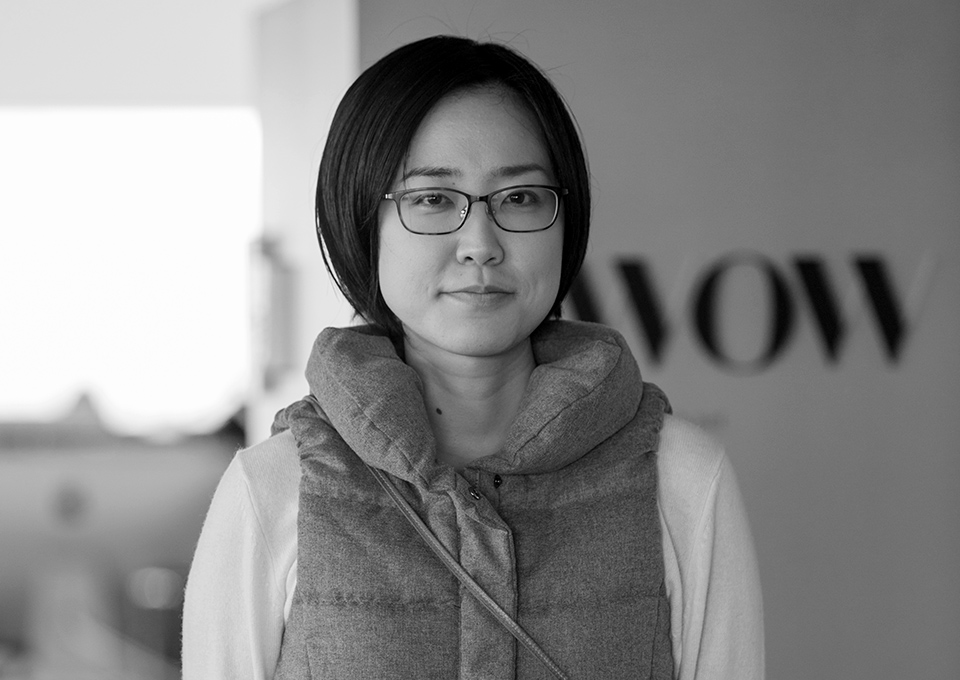 Sayaka Maruyama
Hailing from Tohoku University of Art and Design, Sayaka is focused on directing user interface UI/UX design at WOW. She designs across many mobile terminals including smartphones, digital signage and a wide range of electrical devices. Combined with her background in motion design she is able to balance design and programing to create amazing digital experiences.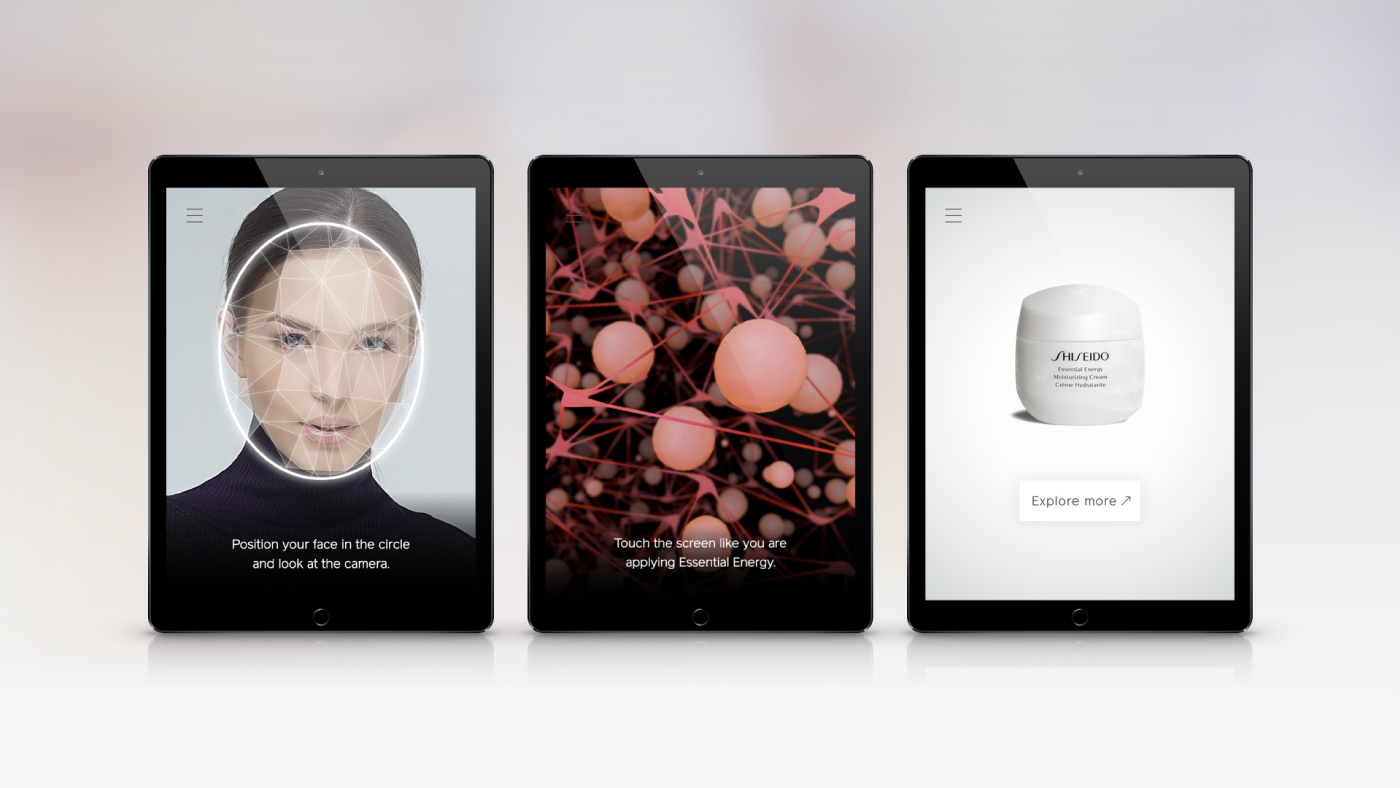 Credits
Planner : Sayaka Maruyama
UI Designer : Haruka Kanno
CG Designer : Ryo Kitabatake
Programmer : Kensuke Arakawa, Yuta Nakano, Nadia Inc.
Sound Designer : Masato Hatanaka
Producer : Shinichi Saeki
Essential Energy iPad App
"Essential energy" is a cosmetic product approaching skincare through SHISEIDO's new "skin sensitivity level" system. WOW developed an application to advertise this product in stores. It is a catalog app, able to simulate the effects of essential energy by photographing the user's skin.

The app takes a picture of the user's skin, and, by including product descriptions in-app, allows one to simulate what would happen to their skin. It is a story format, showing how one can regain their skin's natural luster by applying essential energy by touching the screen. The app's purpose is not simply to explain the product but to deepen its understanding for the user through an interactive experience.
Credits
Planner : Sayaka Maruyama
UI Designer : Haruka Kanno
CG Designer : Ryo Kitabatake
Programmer : Kensuke Arakawa, Yuta Nakano, Nadia Inc.
Sound Designer : Masato Hatanaka
Producer : Shinichi Saeki