CITIZEN Riiiver
Case Study
BRIEF
We oversaw the planning and creation of communication design for Riiiver- a jointly developed new IoT platform from Citizen Watch and VELDT.
PROCESS
The product logo design, website creation, concept movie creation, and event content creation were all conducted with PULP design studio in a co-creative direction.
RESULT
The series of tools created were presented at the 2019 SXSW event, with said tools being used in product promotion, partner recruitment, and workshops also conducted there.
A Service that Shares a New Experience of Time and Isn't Limited by the Conventional Ideas People Have Had of Time Until Now
Riiiver, developed by
Citizen Watch
and
VELDT
, uses a wristwatch as its base and organically connects people, physical things, and ideas. By doing so, a new IoT platform that offers a new experience of "time" is offered. It draws out the potential of the wristwatch and was made with a plan in mind to improve people's lifestyles. By arranging the various elements (pieces) of the Riiiver app into three-step operations, a flow called an "iiidea" is created and it's possible for you to simply link a variety of devices and services into your lifestyle and to fit your tastes.
For example, this includes making a variety of ideas possible, including controlling IoT devices such as smart speakers with a button on the watch, or automatically playing and changing music depending on the level of one's activity.
WOW oversaw comprehensive communication design with regard to the launch of the Riiiver brand.
▶
Riiiver
   Riiiver | Imagine. Inspire. Innovate.
Why Would Citizen, a Watchmaker, Offer an IoT Service?
Why is Citizen, who have made watches for over 100 years, decided to offer an IoT service? Behind this is a change in the environment surrounding watches. With developments in technology and the spread of IoT devices, the way that people use their watches has changed drastically. In such circumstances, the idea for Riiiver was born from thoughts such as "rather than just simply offering finished products, wouldn't it be better if there was a new, different type of watch which makes interaction and communication with users possible?"
A New Service and a New World Together with the Users
In response to calls from Citizen, WOW was put in charge of the creative direction of all communication design. WOW has worked on a large number of Citizen videos until now, but this project saw a need for a number of tools other than video content. Due to this, WOW formed assignment teams for each field. Later,
PULP
, who are talented in communication design and experience design, were invited and creation was proceeded with in a co-creative manner. Together both were in charge of a range of areas from consulting for brand strategies, logo development, website creation, concept videos, event content creation for booths at SXSW (planning and creating branding tools) and watch promotion videos for Eco-Drive Riiiver.
Naming: The Three Riiiver I's "Imagine, Inspire, Innovative"
The service name Riiiver was selected from a number of options given by Citizen. The three I's express the characteristics of Riiver, which allow you to create functions in just three steps. In addition, this "imagine, inspire, innovate" also indicates the brand statement.

Riiiver is a modification of the word river, but why was this chosen? It's because in ancient times civilization flourished near rivers, and through this new platform, Citizen hopes that people in various countries and generations will create a new lifestyle or community for themselves like in those ancient times. In addition, Citizen's idea of "continuing to create even better products for citizens" is included in this.


Logo Development: A Form with a Playful Spirit, an Instantly Conveyed Clarity
Once the name was decided, work on creating the logo began. One of the ideas behind this was to raise motivation within the Riiiver project team and to create a sense of unity. When working on branding, WOW also creates image videos to explore one's view of the world. However, for this project, WOW believed that "instantly conveyed clarity," which is greatly conveyed through graphic design, was important.

A handwritten style that creates a sense of affinity was selected from the ideas submitted by PULP. The related three I's create conjure up an image of the flow of a river and people's smiles. A decision was made to avoid a cold image that digital content can generate, and instead choose a distinctive logo that reminds people of a lifestyle brand and has a playful spirit to its form.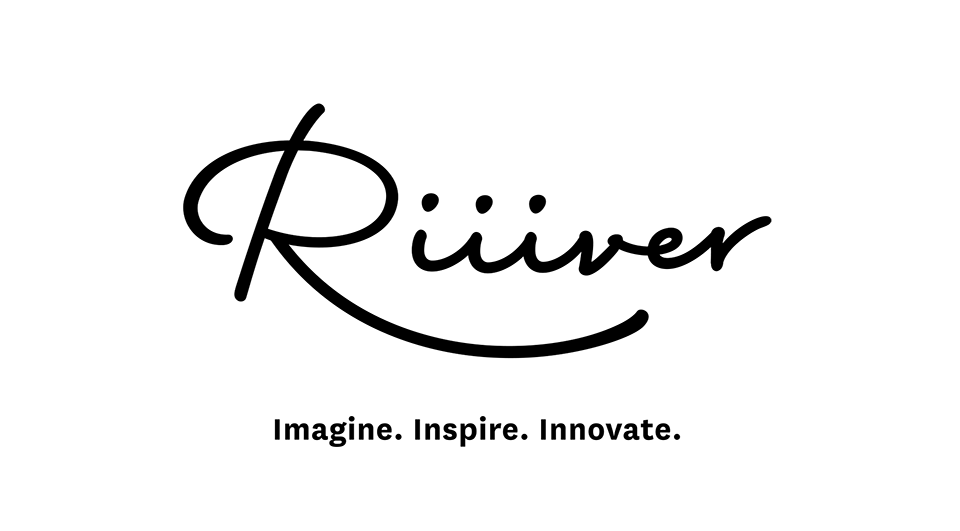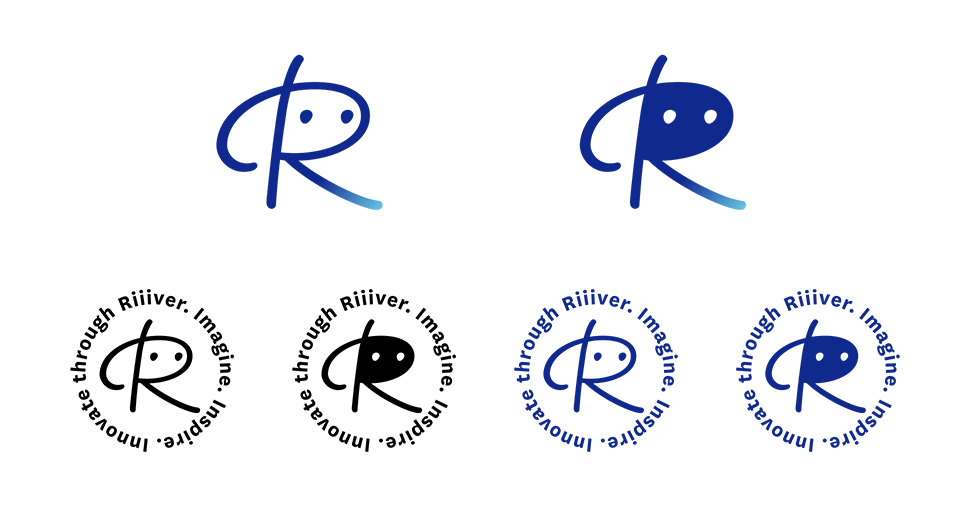 Website: Generating Excitement for a New Platform
The website was mainly created by PULP, who worked on launching various new web services and branding. What kind of website would be good to generate excitement for the new platform, Riiiver? Creation was conducted with the following three points in mind as being important.

 ・Conveying the service's characteristics and framework
 ・Generating fans that will empathize with these efforts
 ・Fostering an atmosphere where new ideas can be created together with fans

We believed that, in executing the above, it was important to directly convey the ideas of the Citizen team in charge, so we made an interview video showing the charm and strong points of Riiiver and the ideas and tastes of the developers. The website itself is also designed so that it fits the Riiiver concept, is easy to use, and has no excess parts, with a bright, refined image.


Concept Video: Conveying a Sense of Excitement So that Anyone Can Participate
A concept video was made in order to convey the view of the world that Riiiver brings about in a clear manner. The request from Citizen was to "convey a sense of excitement and interest that will allow anyone to participate and generate a sense of expectation for the future".

Based on the logo, we studied visuals with a focus on fun and affinity, selecting an animation that used illustrations. We finally settled on a tone that, while having a sense of nostalgia and warmth to it, also had a modern feel to it. While carrying a sense of surprise and novelty with Citizen, a watchmaker, producing a new platform service, we aimed to generate an image different from that which Citizen already possessed.




SXSW Content: Creating a Booth to Experience the Potential of Riiiver
In March 2019, we set up a booth at SXSW (South by Southwest), a technology festival held in Austin, Texas, United States, in order to present the new Citizen Riiiver watch and to demonstrate the future that Riiiver brings with it. In order to invite people to participate in the service, we prepared a casual lounge type booth for people to both experience the potential of the new time that Riiiver brings with it, while also taking a short, relaxing break.

WOW thought up and created a slot game-type hands-on experience using the Riiiver system at the booth to provide an extra incentive for people to visit the booth. By pressing buttons on the Riiiver watch, visitors could enjoy a variety of video content that interestingly showed them the service concept. As an additional bonus, anyone who matched a row of the slots received novelty Riiiver goods

*1 SXSW (South by Southwest): One of the largest music, film, and interactive festivals in the world, which sees a gathering of various exhibitors from start-ups to leading companies in their respective industry.




Eco-Drive Riiiver Promotional Video: Graphically Depicting the Characteristics of the Product

Alongside the start of the Riiiver service, the first product to support it, the solar-powered smartwatch, CITIZEN Eco-Drive Riiiver, was released. This product, which combines the functionality of a smartwatch with the beauty of a wristwatch, is unique in that it gives users a great sense of freedom to customize the watch as they please. By linking the watch with the Riiiver app on your smartphone, you can assign functions you like to the buttons, giving you control over the movements of the hands.

The promotional video focused on the distinctive hand movements, and graphically showcased the various movements of the three hands, the watch design, and color variations in a speedy manner. Setting out a number of watch color variations on one screen enabled the sharing and presenting of the linking of the watch with the app.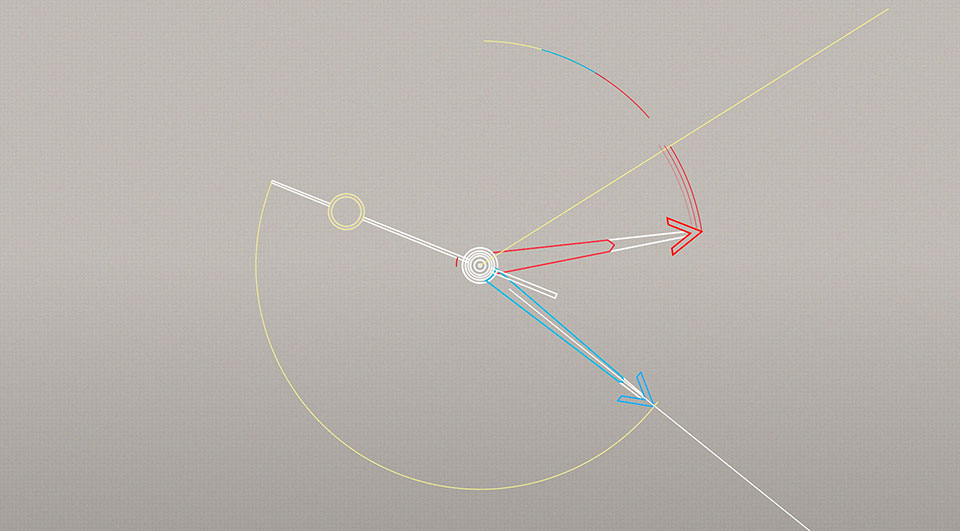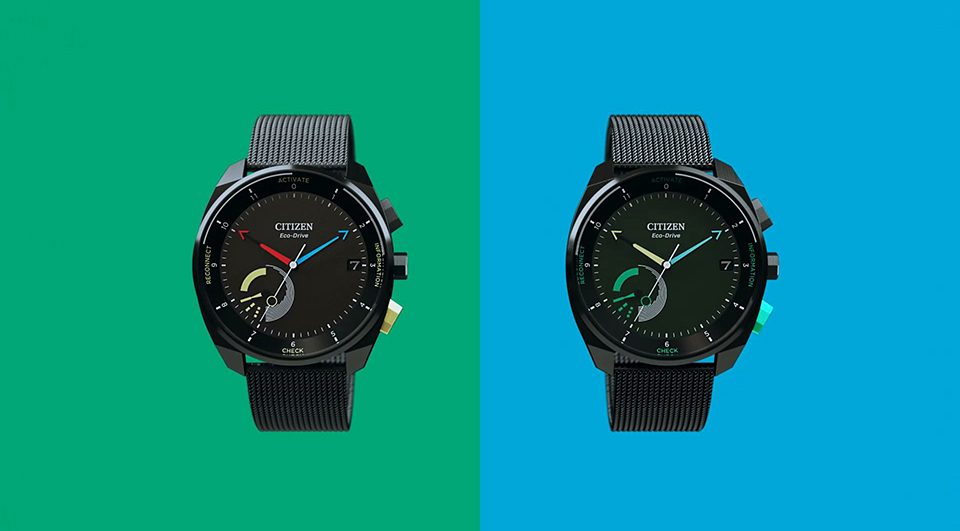 Citizen have also been making new efforts to open a new market. Ahead of the sale of this product, it was pitched to crowdfunding (green funding) for users that are particularly sensitive to new technology and products. The promotional video for this product was also used and a record-high support fund of over 100 million Yen was raised by the end of the project. The stock that was prepared as returns to supporters were popular enough to sell right out.

Riiiver has only just begun. To further enrich the service, Citizen is putting efforts into holding workshops in various locations to help build Riiiver communities. Among these are ideas to solve local problems and the creation of ties between people. We hope that they will nurture the service into one that will brighten up and enliven our daily lives that little bit more.
Creative Direction
WOW inc.
PULP, Inc


VI / Website
Directors : Hideki Owa (PULP), Hiroshi Ouchi (WOW)
UX/UI & Graphic Designer : Hideki Owa (PULP)
Copywriter : exwrite
Technical Director / Programmer: Kenji Morisaki


Concept Movie
Director / Art Director:Hiroshi Ouchi
Visual Designer:Tsutomu Miyajima
Producer : Hiroshi Takahashi, Fumihito Anzai
Copywriting : exwrite
Illustrator : HAMA-HOUSE
Sound:Dajistudio

Eco-Drive RIIIVER Promotion Movie
Director / Visual Designer : Shota Oga
Sound : Dajistudio