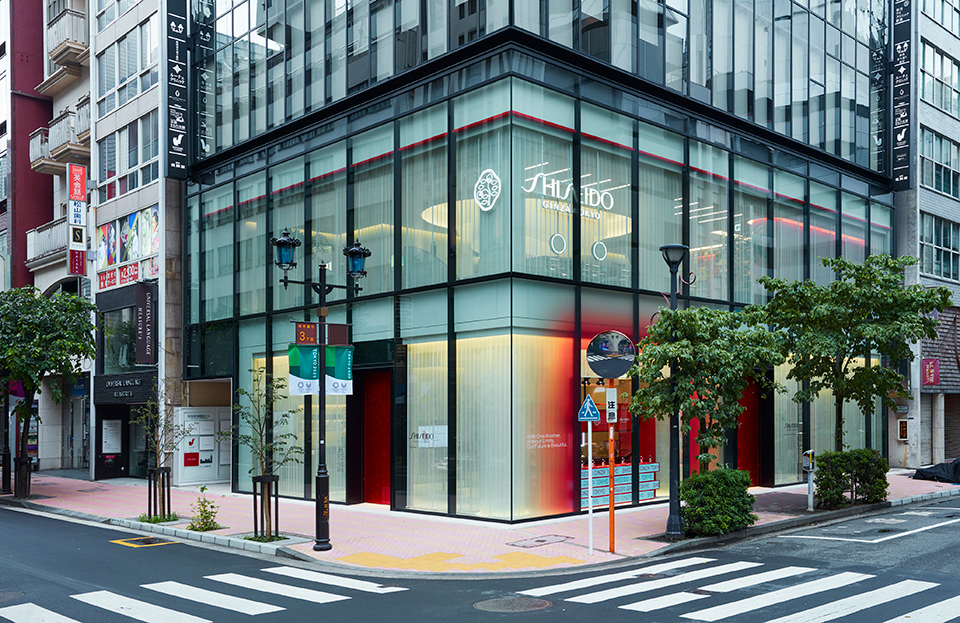 SHISEIDO GLOBAL FLAGSHIP STORE
WOW magazine 181 - Mar. 23rd, 2021
SHISEIDO, already operating in 88 countries and regions around the world, saw the grand opening of its SHISEIDO GLOBAL FLAGSHIP STORE in Ginza, where the company has been initially founded. The flagship store occupies three floors of the building, making it the largest branch that the brand operates.

At this flagship store, which seeks to raise awareness and understanding of the SHISEIDO brand through experiences that stimulate the quest for beauty, WOW was involved in the following:
UI/UX Design for Products and Services on 1F and 2F
WOW was entirely in charge of the UI/UX design of the technology-intensive store fixtures on the first and second floors at the flagship store. Since store fixture location and enclosure design are closely associated with UX, in order to achieve the best UI/ UX, WOW has worked with companies on co-creation from interior design to store fixture design and backend development.
Planning, Directing, and Producing Installation Works That Embody the Brand
For the installation of the water basin, which is now the symbol of SHISEIDO's flagship store, WOW was in charge of everything from conceptualizing the symbol to design, program development, and implementation, based on and linked to the store concept that SHISEIDO had conceived.
Planning, Direction, and Production of PR Tools (Video and Graphics)
WOW planned, directed, and produced introductory videos, graphic tools, and various other flagship store contents.
Here at the SHISEIDO GLOBAL FLAGSHIP STORE, with all its partnering businesses gathering, you will see digital contents that you won't be able to find anywhere else. WOW spent time and had a discussion with SHISEIDO and its partnering businesses, allowing our collaboration to proceed smoothly. WOW applied SHISEIDO's positioning ideas to the store's UI/UX design, installation, and PR tools to create an integrated design and user experience.
Project Outline▶
Case Study SHISEIDO GLOBAL FLAGSHIP STORE Vol.1
Digital Content Description▶
Case Study SHISEIDO GLOBAL FLAGSHIP STORE Vol.2
Website▶
SHISEIDO GLOBAL FLAGSHIP STORE